How Healthy Is Your B2B Marketing Ecosystem?
You need a healthy B2B marketing ecosystem to achieve peak marketing performance. Yet the ecosystem design from yesterday might not be right for today's challenges.  
Knowing where your weaknesses are is the first step to improving ecosystem health. This starts with evaluating the people, processes, and systems to ensure they work together to drive business growth and customer experiences. 
View this checklist so you can perform a quick marketing organization health checkup to: 
Evaluate the strength of ecosystem skills and capabilities.

 

Strengthen your marketing organization's structure.

 

Close marketing process and training gaps. 

 

Identify talent and roles for ecosystem success.

 
Improve B2B Marketing Ecosystem Health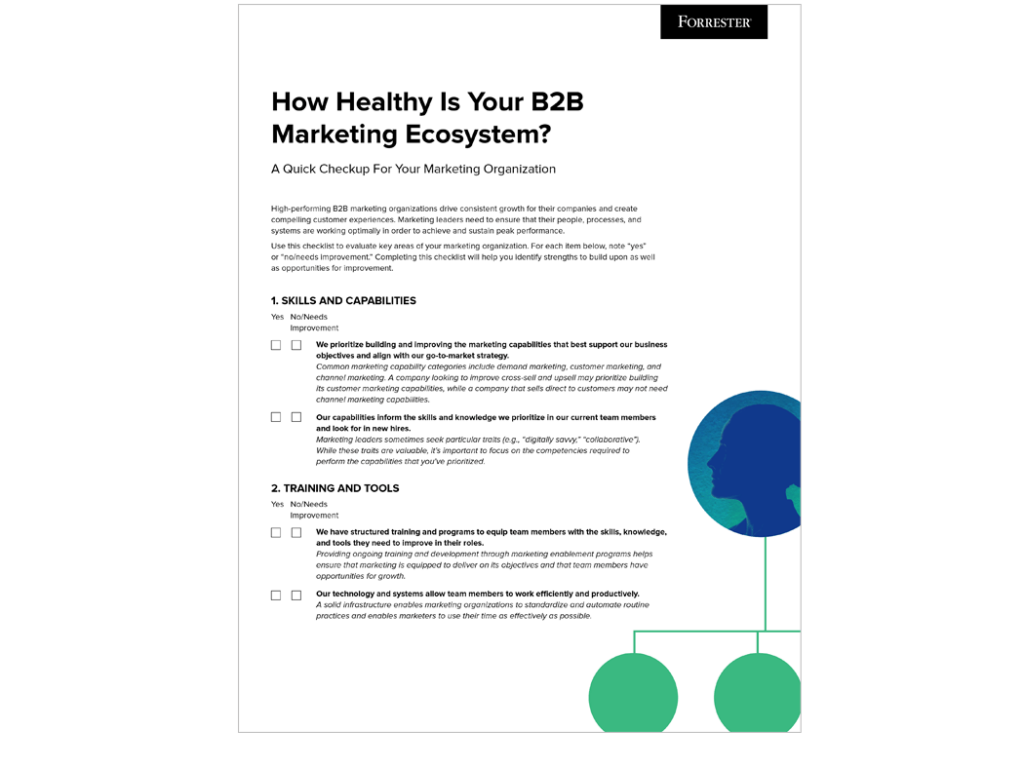 Thank you!
Read This Next
Close B2B Marketing Performance Gaps
Learn how the Forrester B2B Marketing Ecosystem Model closes gaps and ensures a sound organizational structure.