Unlock the secret to designing a better chatbot
Discover how to build chatbots that customers will love. Read Design Better Chatbots.
Why is it so hard to execute a satisfying chatbot experience? Because almost nobody pays as much attention to design and user experience as they do to the technology behind a chatbot.
If you want better chatbots, pay more attention to design. That's the lesson revealed by our research and captured in Design Better Chatbots. Read it and discover:
Why "let IT build it" usually leads to failed chatbots and frustrated customers.
The missing ingredient: how to apply conversation design when you build chatbots.
Three practical steps to creating chatbots that delight your users.
Chatbots that work give a powerful lift to customer experience. Read Design Better Chatbots and learn how to get it right.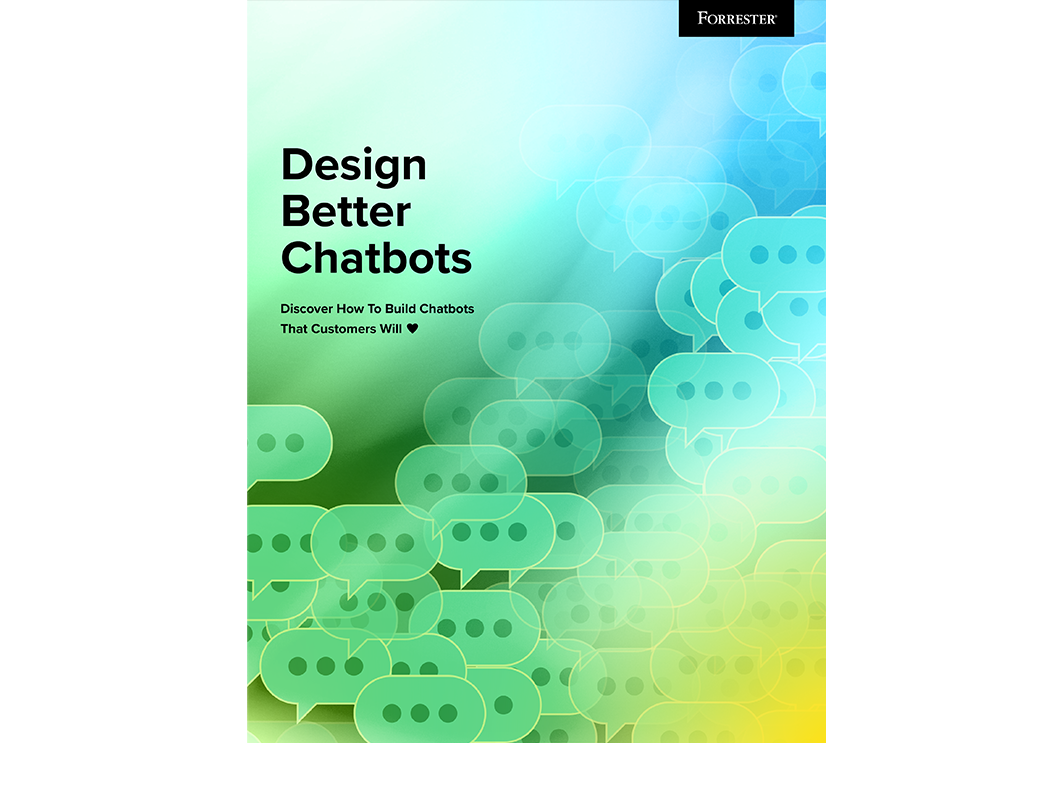 Thank you!
Listen To This Next
What is design debt?
What is design debt? Principal Analyst Andrew Hogan joins What It Means in advance of his talk at CX North America.