Adapt Your Hiring To Meet Tech Talent Demand
Get our guide to the four ways to attract and retain top tech talent when skilled workers are in short supply. 
The struggle for top tech talent is real. Too many companies are vying for in-demand tech skills that are in short supply. It's not a recruiting problem; it's a business problem. That's because tech performance is only as good as the talent powering the organization. 
Want to get on the winning side of tech hiring? Access Forrester's hiring research and trends featured in our four-step guide to managing your way through the tech talent crunch.
You'll discover a new tech talent strategy that can help you build a high-performing IT organization and ensure that you have the right talent to fuel current and future innovation.
Get your copy of this guide for analyst-based research that reveals:
Why

it's

time

to focus on skills and capabilities instead of roles

.

How

to use data to identify skills internally

.

Ways to get creative to source skills externally

.

How to

balance human talent and automation.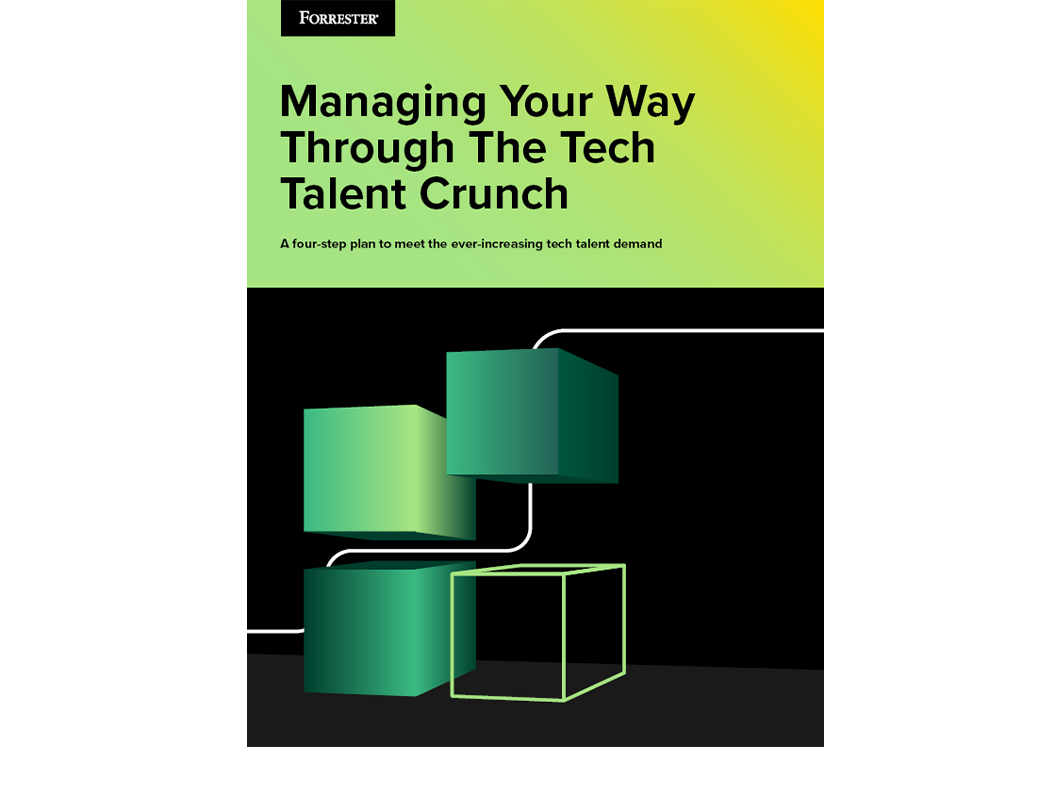 Get Your Copy
Live Webinar
Join us for a live webinar to learn how you can build adaptive pools of tech talent.