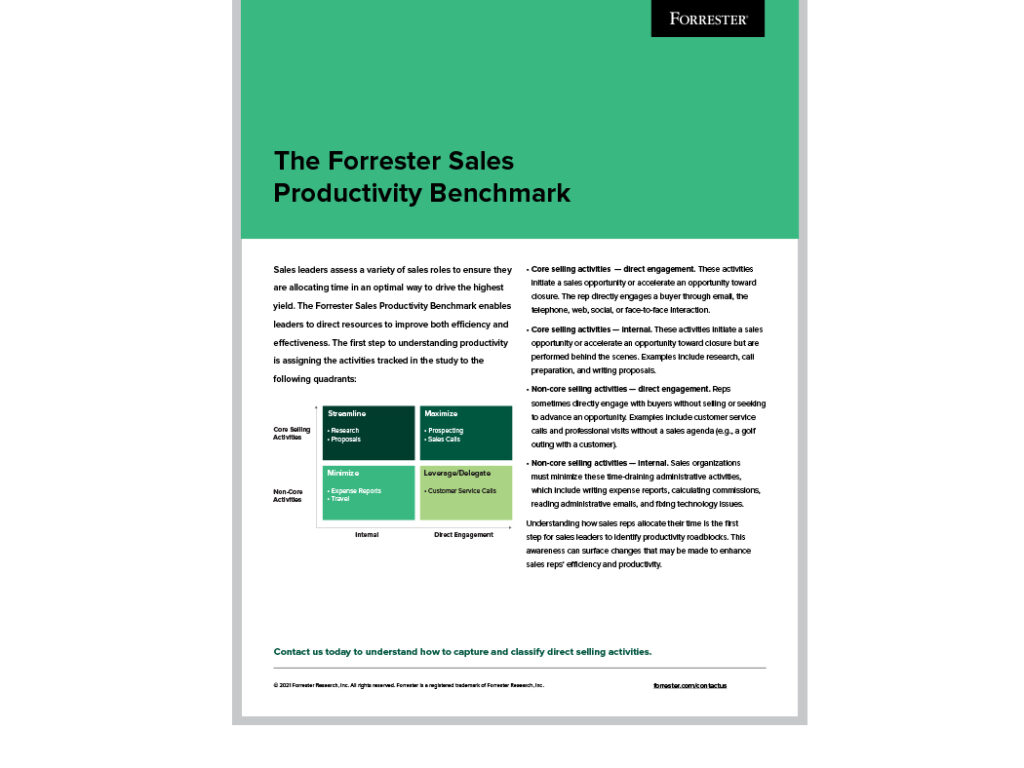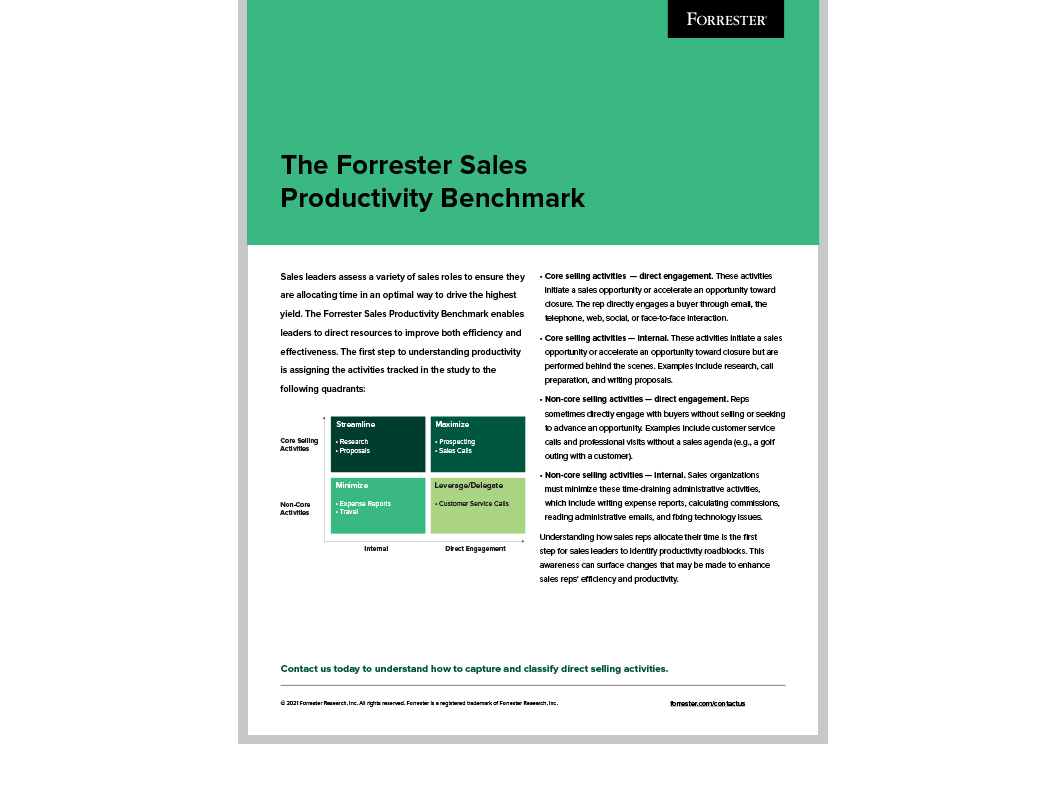 Do your reps spend enough time actually selling? Let's make sure
Use our Sales Productivity Benchmark overview  to start knowing and improving how reps spend their time.
Let's fix the key obstacle to improving your sales productivity
Conduct a Forrester sales activity study to reliably reduce non-selling time and increase sales productivity.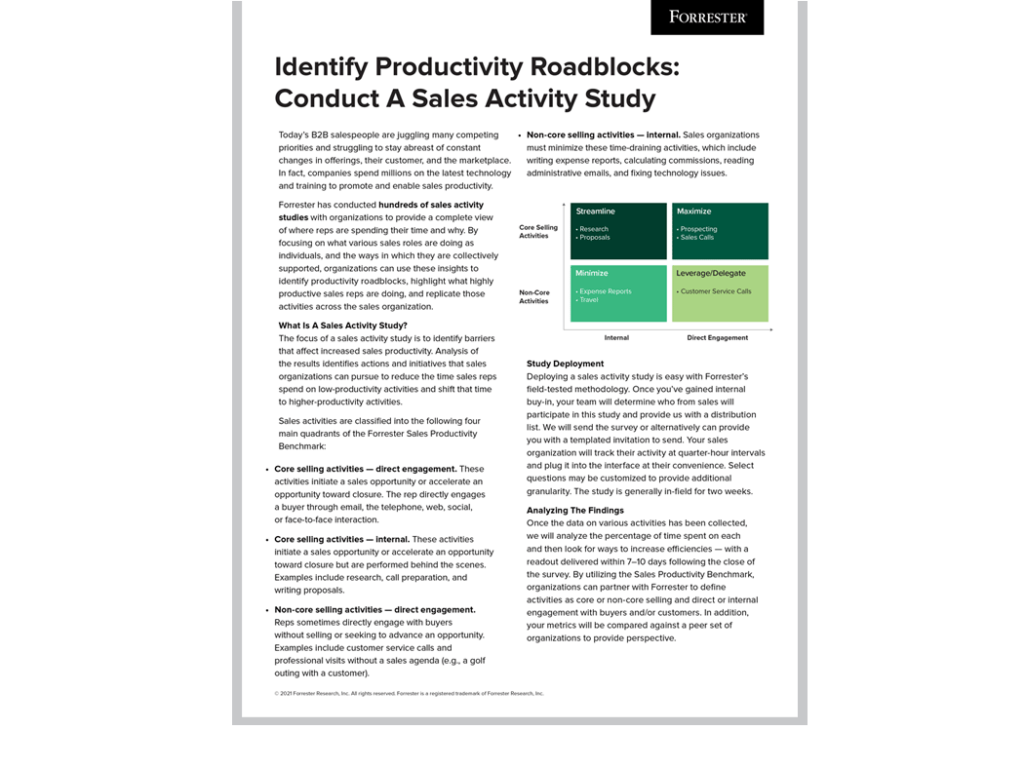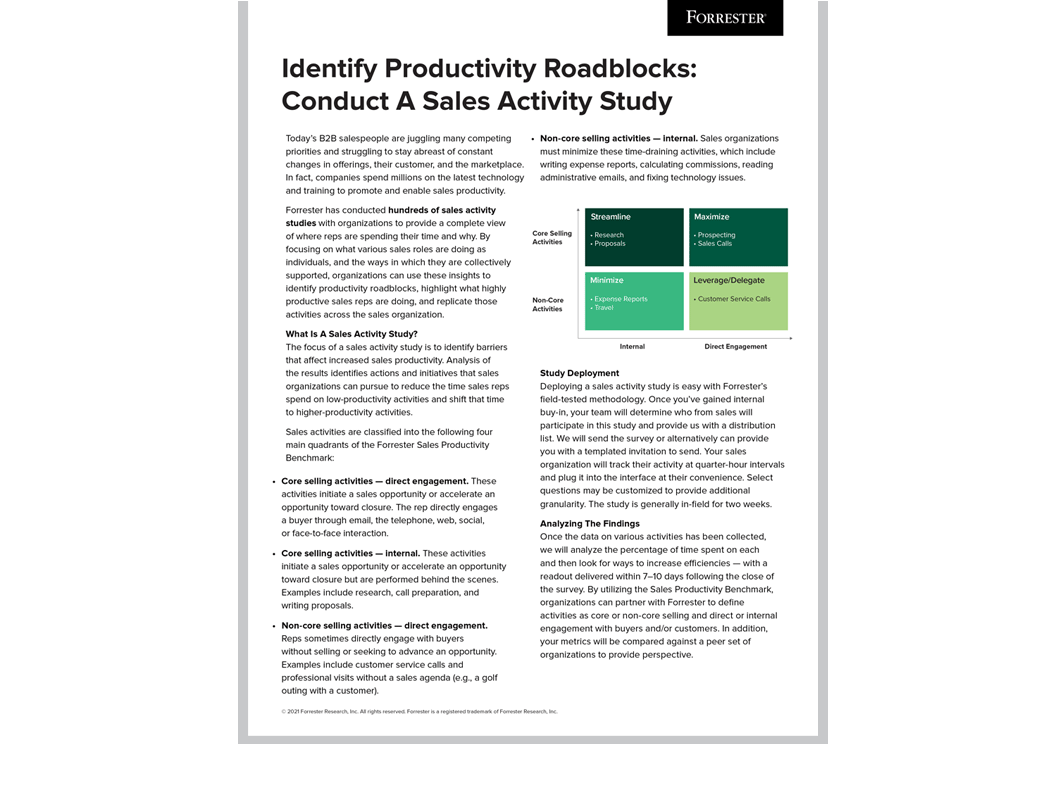 Blog
A sales activity study prepares you to boost productivity. Read these tips for using your study results.
Blog
When B2B buyers research online, they leave clues to buying intent. Learn to harness those digital signals.
Blog
Dynamic Guided Selling gives your reps better insights to sell more effectively, and more time to sell. Read the b…