Guide To Future Fit Technology In EMEA
Languages: English (UK) |  Deutsch
In an era of empowered customers and systemic uncertainty, technology leaders are searching for a new approach to help their businesses thrive.
Forrester's future fit technology model provides a blueprint for IT and business leaders seeking a new path forward — Future fit is a customer-obsessed approach to technology that enables organisations to quickly reconfigure business structures and capabilities to meet future customer and employee needs with adaptivity, creativity, and resilience.
Download this complimentary Q&A guide to learn what the concept means and how it can help businesses in EMEA be more successful. Key takeaways include:
The concept and attributes of a future fit technology strategy
Key trends in EMEA driving the need for a different approach
How to build the foundation for a future fit model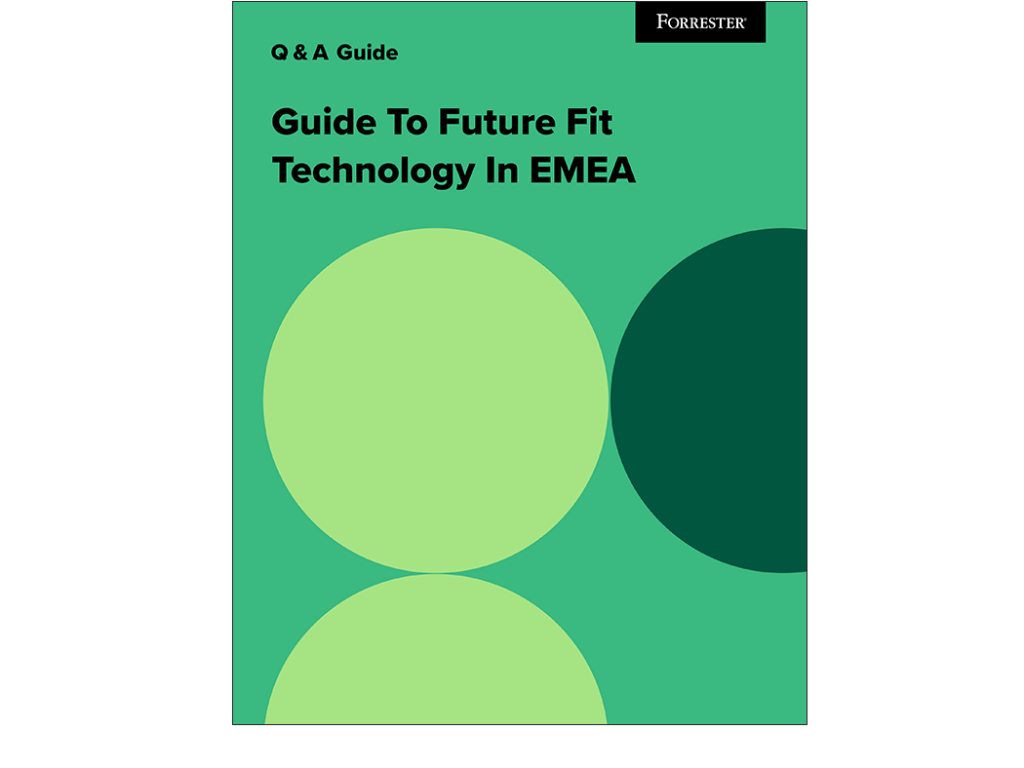 Thank You.
Why not explore our other complimentary resources for technology leaders here.