Ebook
Discover how to build an effective marketing strategy
Learn how to reliably match your marketing strategy to critical business goals.
Webinar
Building a best-in-class marketing strategy to maximize future success
Discover the challenges related to marketing strategy formulation and how you can transform your marketing strategy to drive long-term business growth.
Blog
Marketing's new purpose and how to embrace it
Are you ready to step up to B2B Marketing's new destiny?
Blog
It's time more CMOs gained a seat at the corporate strategy table
Learn how to bring more confidence to your strategy process and get it right.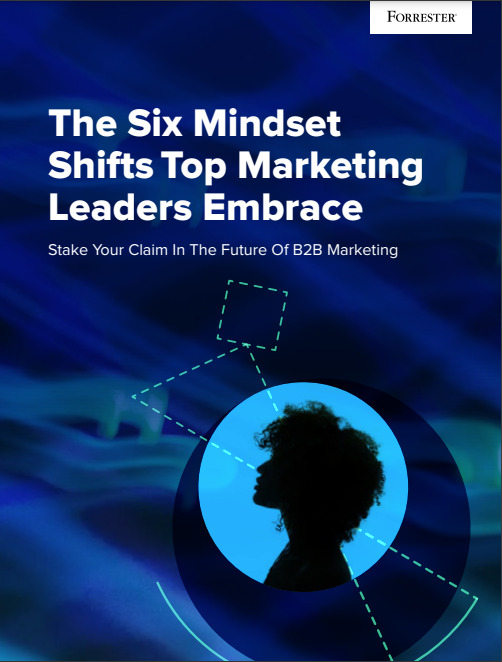 E-Book
Explore six vital mindset shifts for B2B marketing leaders
How confident are you in your ability to take B2B marketing to the next level? The role of the marketing executive is changing as transformation accelerates.
Download the e-book to stake your claim in the future of B2B marketing.
Case Study
How to reliably build a 3-to-5-year marketing strategy
See how you can simplify your marketing strategy process and reliably produce more effective outcomes.
Case Study
Building an aligned marketing strategy to power growth
After spinning off from its parent company, Siemens Energy AG needed to align its priorities across the marketing, sales, and product teams. Discover how Forrester helped them achieve this mission.
Calendar
Don't let day-to-day tasks distract you from long-term strategy goals
Use our monthly checkpoints to keep your marketing strategy and planning on track.
Webinar
See the power of connecting your marketing strategy and plan
If you struggle to connect your marketing strategy to planning and execution, watch Marketing Strategy And Planning to find your marketing happy place with this on-demand webinar.