Start with a sound strategy
Today's technology operations leaders are tasked with delivering on the tech-forward visions of their organization's business and technology leaders. For most, success will hinge on the robustness of your cloud strategy. These resources take a look at why strategy is key — and where to start.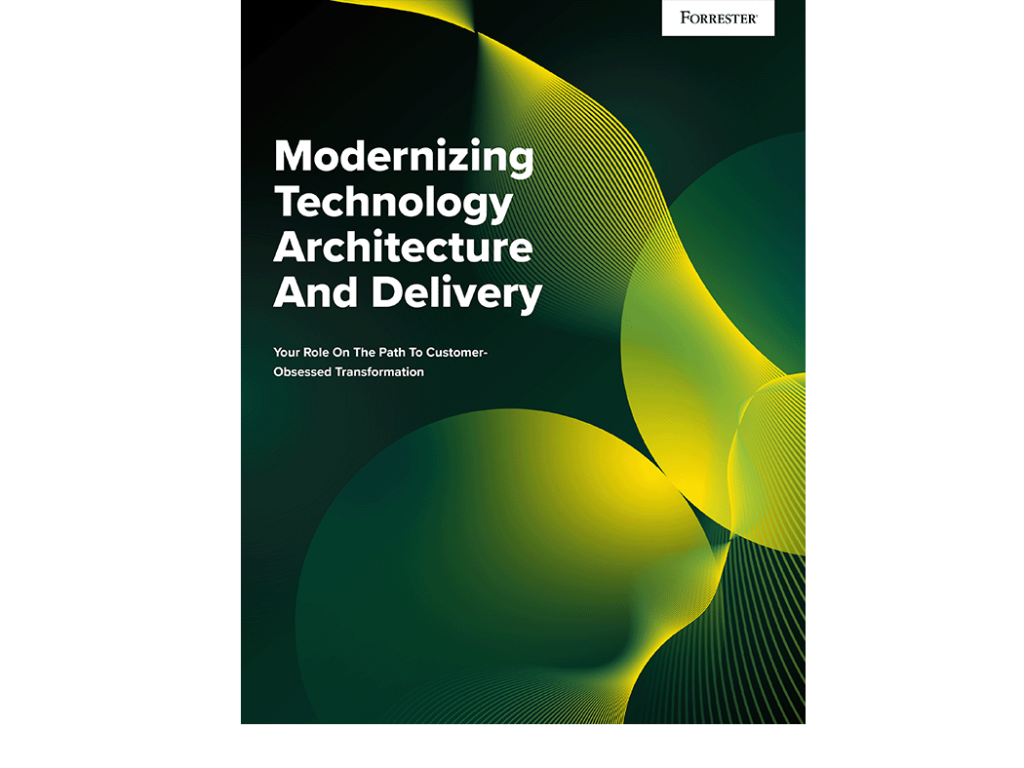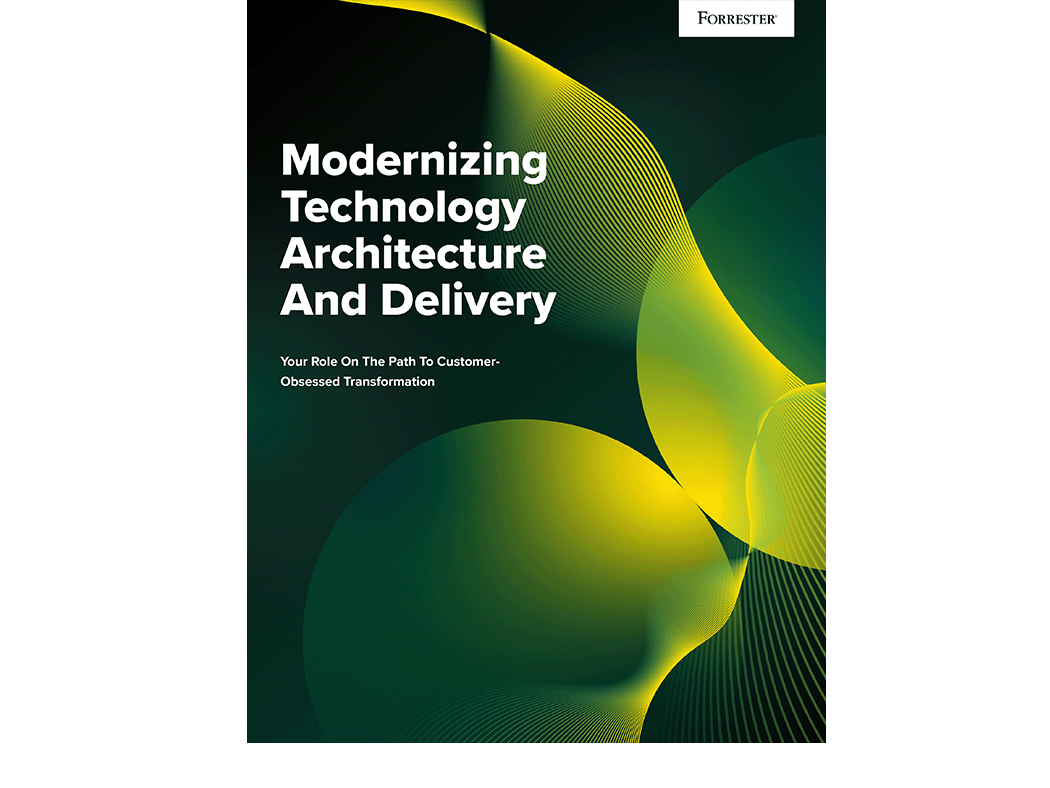 Guide
Here's how you can enable digital transformation.
Read Modernizing Technology Architecture and Delivery and discover how you can deliver on the bold vision of your business leaders. See how to build shared accountability and accelerate transformation — plus two ways to make a quick impact.
On-Demand Webinar
Accelerate Cloud Modernization
Watch this on-demand webinar to learn the seven cloud modernization pitfalls to avoid and hear analyst insight on modernizing cloud with fewer missteps.
2023 Predictions Guide
See how cloud-native strategy is gaining traction.
Get Forrester's Predictions 2023 guides to learn where organizations are shifting their cloud focus and how K8s, containers, and AI fit into the mix.
Download our guides:
Podcast
Is your multicloud approach happening by design or by accident?
As you begin to incorporate multiple cloud platforms and providers into your tech environment, is there a strategy behind your decisions, or do they just happen? In this podcast episode, two Forrester analysts discuss the important differences.
On-Demand Webinar
Power future fit enterprises with a cloud-native strategy.
To meet the needs of customers and employees in an age of disruption, you need a technology strategy that enables adaptivity, creativity, and resilience. Discover why cloud-native is a powerful way to deliver the exceptional experiences that today's users demand.
Where cloud is and where it's headed
As organizations look to boost adaptivity, creativity, and resilience, they are turning to cloud, experimenting with the technology, and finding new ways to maximize its potential. Done right, cloud can help you meet rising customer expectations and allow for rapid adaptation to changing markets and business conditions — all without racking up massive technical debt. The following resources look at the different ways in which cloud is driving modernization across the globe. 
Video
Take a look at the current cloud landscape.
Forrester Principal Analyst Lee Sustar reviews the current state of cloud and key considerations for technology operations leaders looking to maximize cloud.
Guide
5 common approaches to modernizing with cloud.
Learn the most common approaches that IT teams are using to modernize with cloud, the benefits of each, and how to work around common constraints.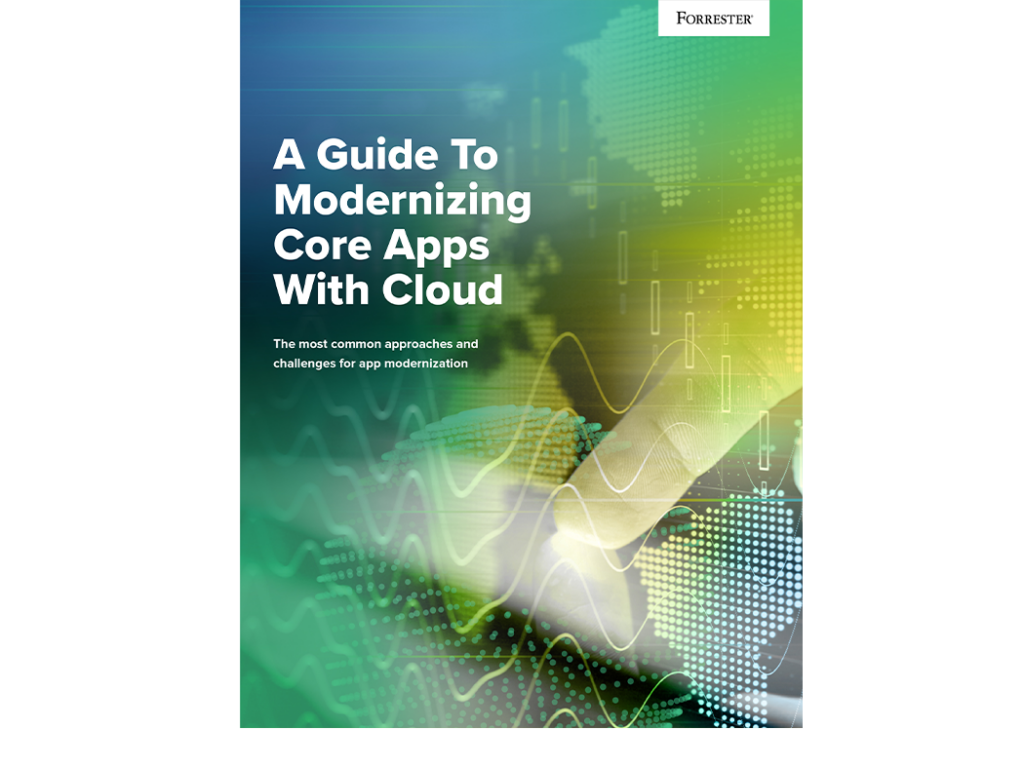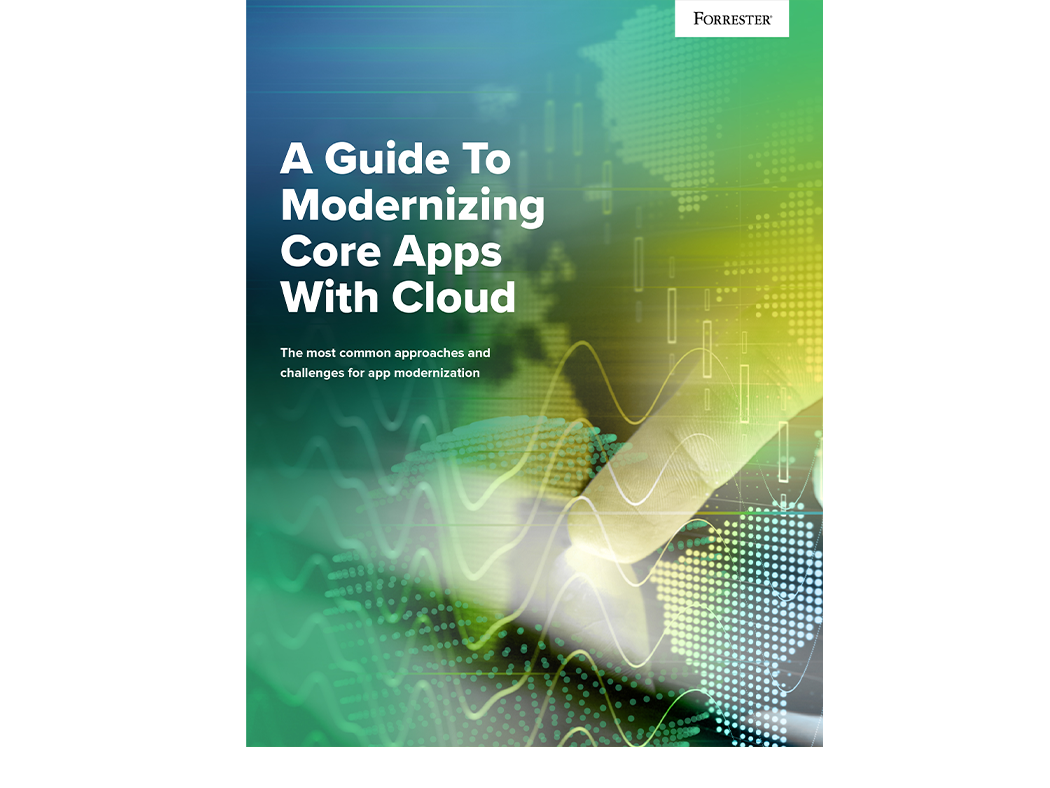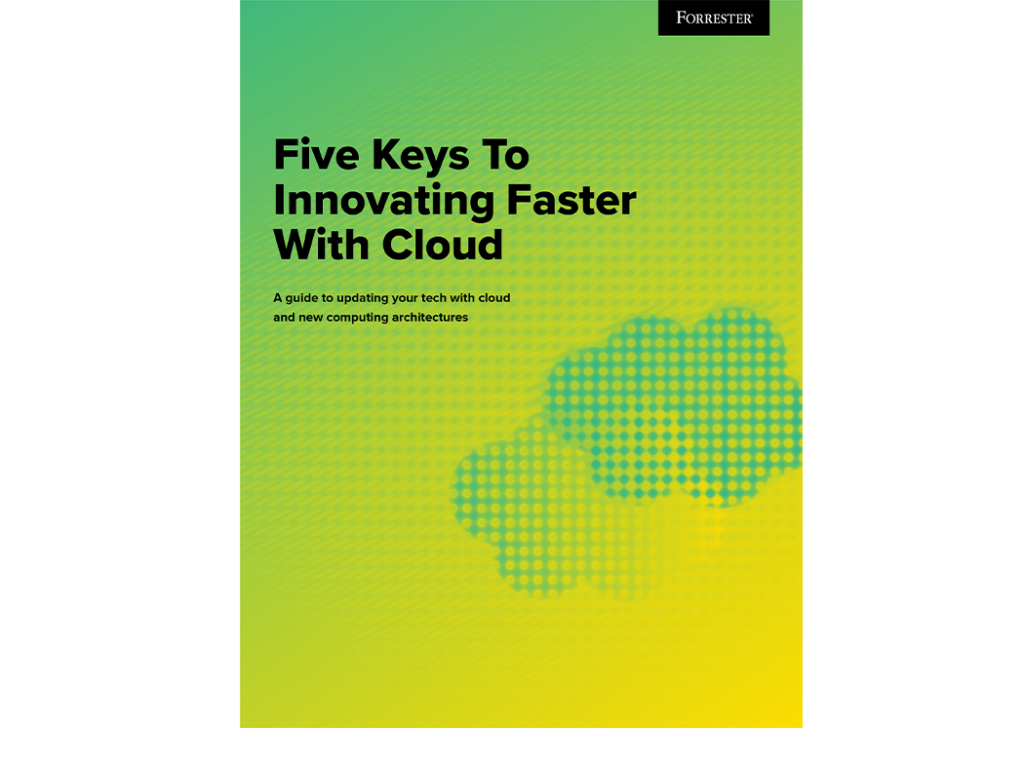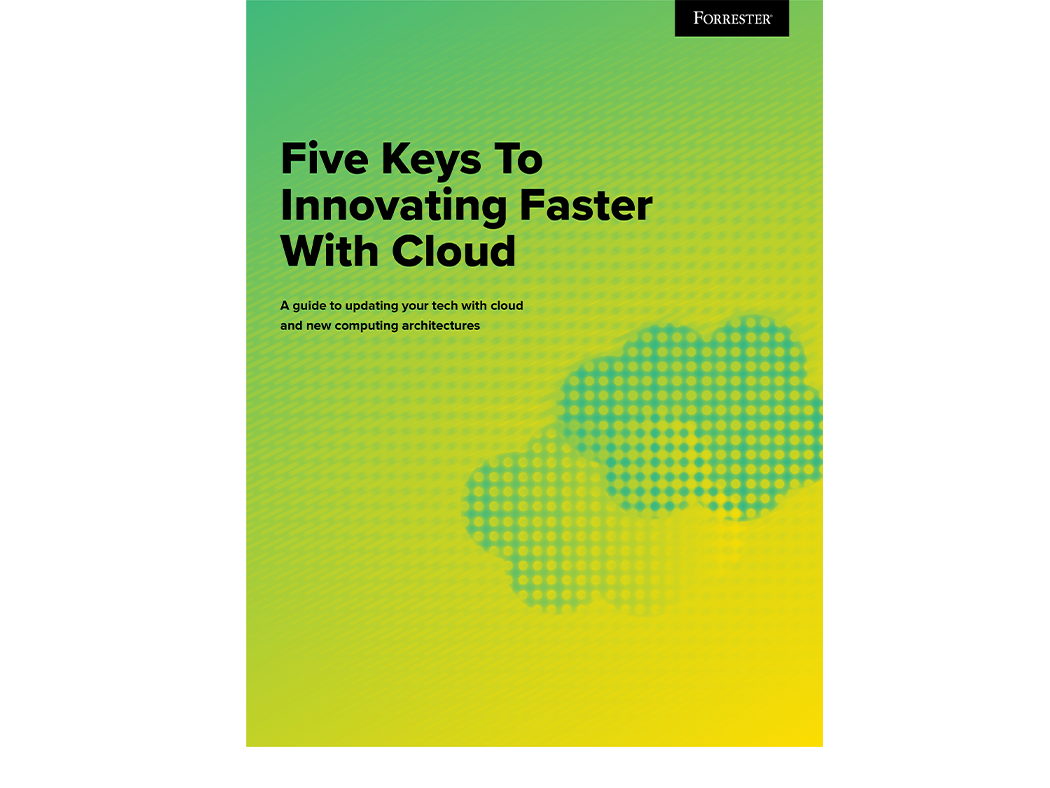 Guide
Learn the secret to innovating faster with cloud.
Discover how Forrester's cloud strategy fundamentals model can help you realize more reward (and less risk) from your cloud strategy.
Blog
Could your cloud be a platform for platforms?
See how cloud service providers are starting to engage at new levels by being a platform to host and help you differentiate with your major enterprise app platforms.
Video
Capitalize on a new era of cloud-powered creativity.
Explore the ways in which cloud is becoming a leading driver of modernization — making it the dominant platform for enterprise applications and amplifying innovation. This 5-minute video gives a brief look at some of the latest changes to cloud — from multicloud to cloud-native and public vs. private cloud options.
On-Demand Webinar
See how cloud is advancing in APAC.
Take a look at key technology and cloud adoption trends, plus how cloud is used in business scenarios, in the Asia Pacific region.
Video
Meet a Forrester cloud analyst.
Learn how Naveen Chhabra helps clients navigate the challenges of multicloud and make bold decisions about their cloud strategies to grow their business.
Forrester Decisions for Technology Architecture & Delivery
Forrester's new research portfolio provides the insights, tools and frameworks, and expert guidance you need to bring your organization's technology vision to life.
See how we can help you make faster, bolder decisions that will set you up to be creative, adaptive, and resilient — and help you become a key player when it comes to driving business growth in your organization.
Talk To Us
If you'd like to have a conversation about how Forrester can help you build a cloud strategy to enable adaptivity and help your organization deliver better customer experiences, complete the form below, and we will be in touch shortly.