CX journey mapping doesn't get any easier than this
Download our e-book on how to use journey maps to kick-start a customer experience transformation
You already know that journey mapping is a crucial customer experience (CX) tactic for harmonizing your CX vision with your brand. But do you know how to create a journey map that can act as a springboard for CX transformation — and customer loyalty?
Forrester has the answers, and we're sharing them with you here in this new e-book that's 100% focused on what it takes to connect journey maps to CX initiatives.
Download the e-book to learn how you can create agile journey maps that pinpoint CX opportunities and increase customer satisfaction — with practical advice you can use to ramp up quickly.
Get your copy of this e-book to learn:
How to use journey mapping to prioritize CX projects.
Ways to improve the efficacy of CX measurement.
How to embed customer insights into your organization.
Which design experiences drive customer loyalty.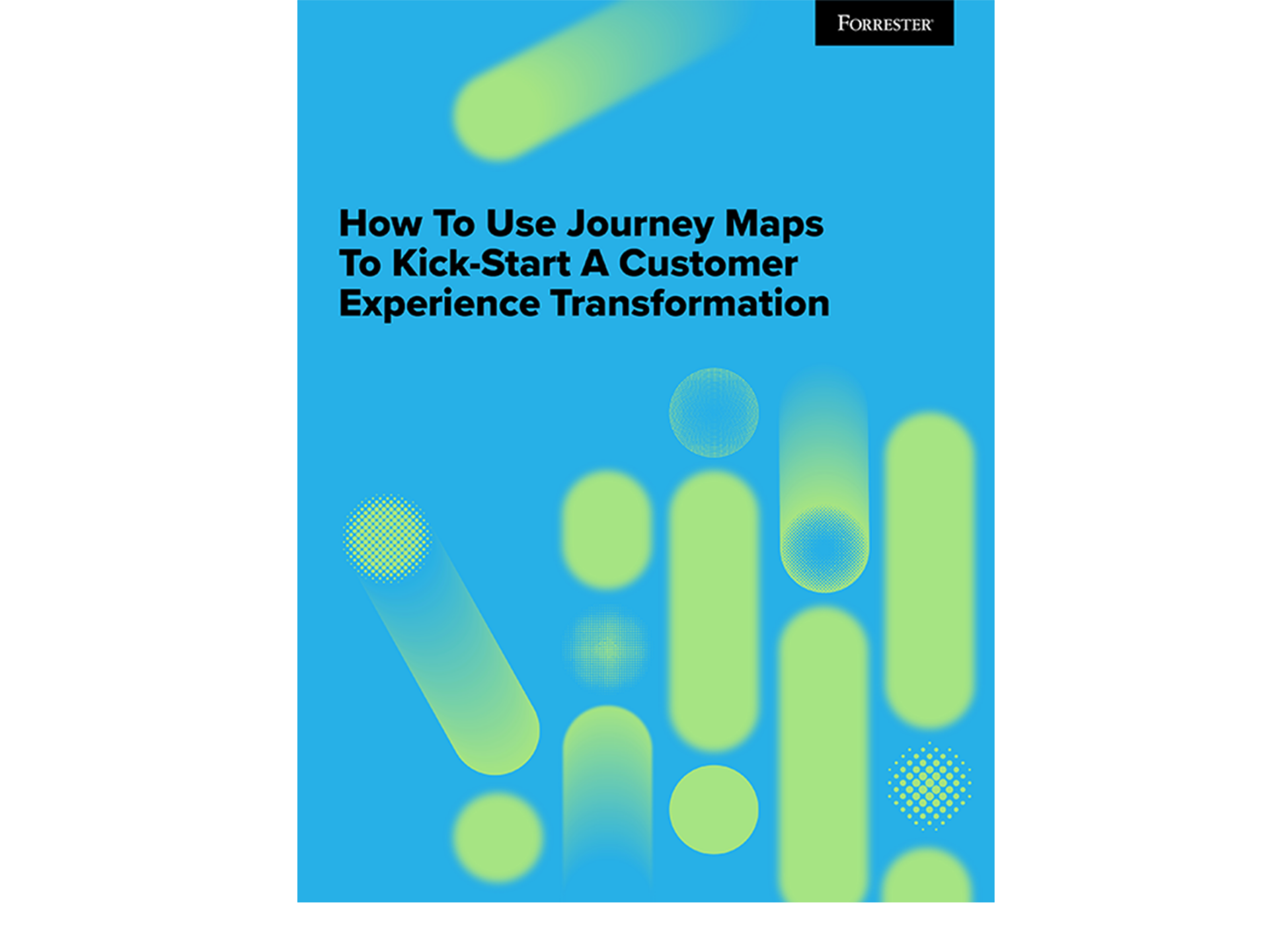 Thank you!
Watch This Next
How can you get stakeholders excited about CX?
Watch our webinar for analyst tips on getting stakeholder buy-in for your CX goals and funding.