Your Priorities Are Our Expertise
Forrester Decisions is our new portfolio of research services that helps executives, functional leaders, and their teams — across technology, marketing, customer experience (CX), sales, and product management — plan and pursue their most pressing initiatives. Forrester Decisions empowers you to make bold decisions so you can drive growth and deliver results.
See the future and gain a competitive edge.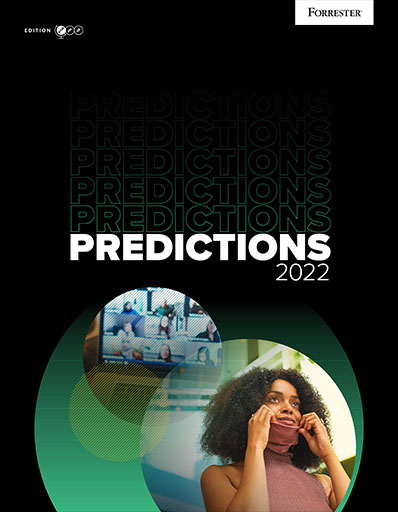 Download your complimentary Predictions 2022 guide now.
The past year was full of uncertainty and surprises. But you weathered the storm. Want to find out what 2022 may have in store? Download our Predictions Guide. You'll want to read the bold calls we make for 2022.
Thank you for downloading