Disruption has ensued since the dawn of the digital era — but it exploded in intensity and breadth starting in 2020.
As we move into 2022, the pandemic persists, and the demands of customers — for seamless cross-channel experiences, convenience, reassurance, and commitment to ESG values — are only growing stronger.
It's critical for leading firms — and leaders — to understand the forces that will shape our world in 2022 so you can be ready to seize opportunities amid the uncertainty and forge a path to success.
Accessibility will leap to the top of CX leaders' agendas in 2022. Discover why.
Digital engagement will be key to B2B marketing success in 2022. Yet there are pitfalls to avoid. Learn more.
See the future and gain a competitive advantage for 2022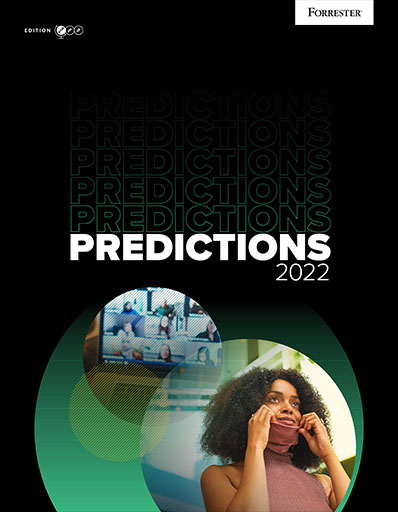 Discover 12 trends our research reveals will matter most next year. Download our Predictions 2022 Guide.
Thank you for downloading