About Us
At Forrester, we help business and technology leaders use customer obsession to accelerate growth and put bold into action. We empower our clients to put their customer at the center of everything they do and harness the confidence to navigate today's ever-evolving world.
We're unafraid to address the issues that matter to employees. Having important conversations, while understanding how the world is changing — that's being bold, together.

— Norane Mir

Here, everyone is given the tools, support, and runway they need to go far. We're right there beside you, every step of the way. That's why you'll find benefits that help you be your best inside and outside of work. Here is an overview of some of our benefits:

Remote Work
Have the flexibility to work from home some days and be energized by being together in the office with colleagues the other days. Hybrid is the best of both worlds.

Comprehensive Health Coverage
Manage your personal and family needs with extensive medical, dental, and vision care for you and your eligible dependents.

Time Off & Leave Benefits
Enjoy a healthy, balanced life with 15 vacation days to start, 14 paid holidays, 10 sick days, a volunteer day, and different types of family leave to support you and your loved ones.

Tuition Reimbursement & Learning
Satisfy your hunger to learn with up to $5,000 for job-related courses or degree programs at accredited colleges and universities and a variety of resources to build your knowledge and skills.

ESPP
Invest in your future with Forrester stock at a discount, contributing up to 10% of pay to a maximum of $10,000.

Uncapped Earning Potential
Be in control of your earnings with uncapped compensation potential.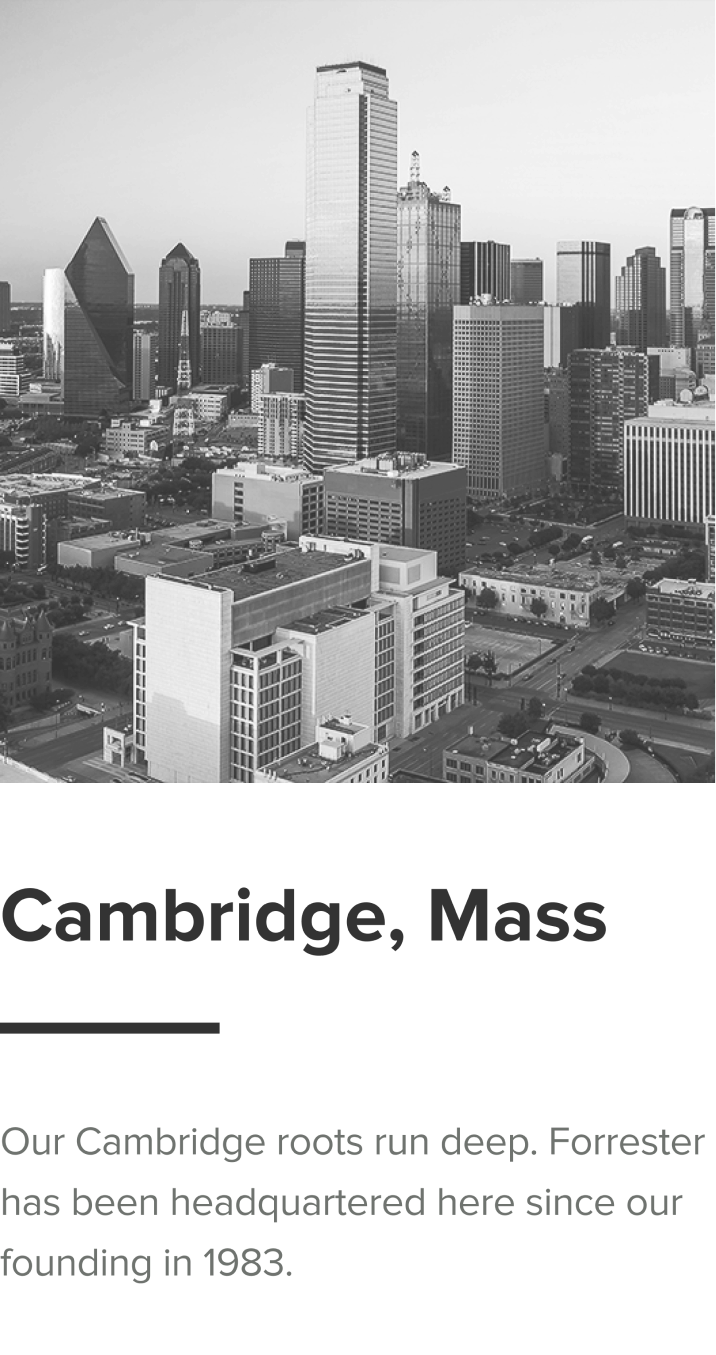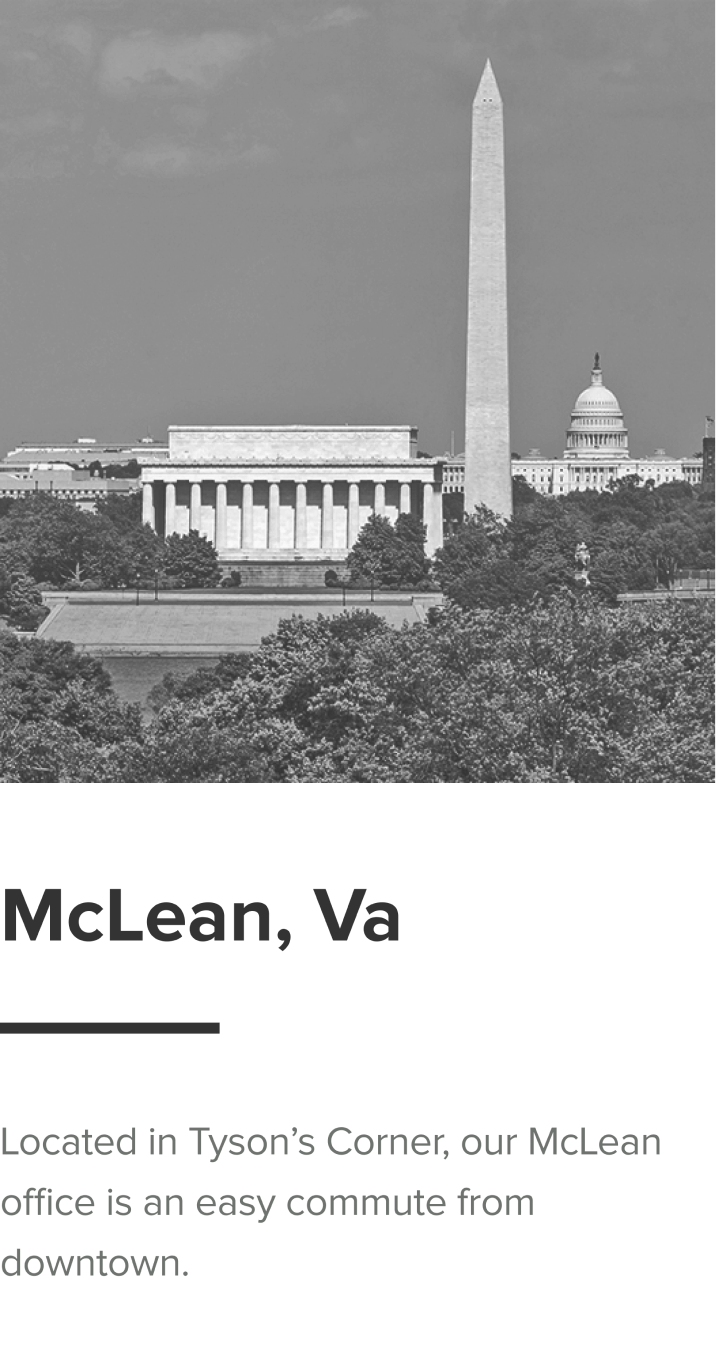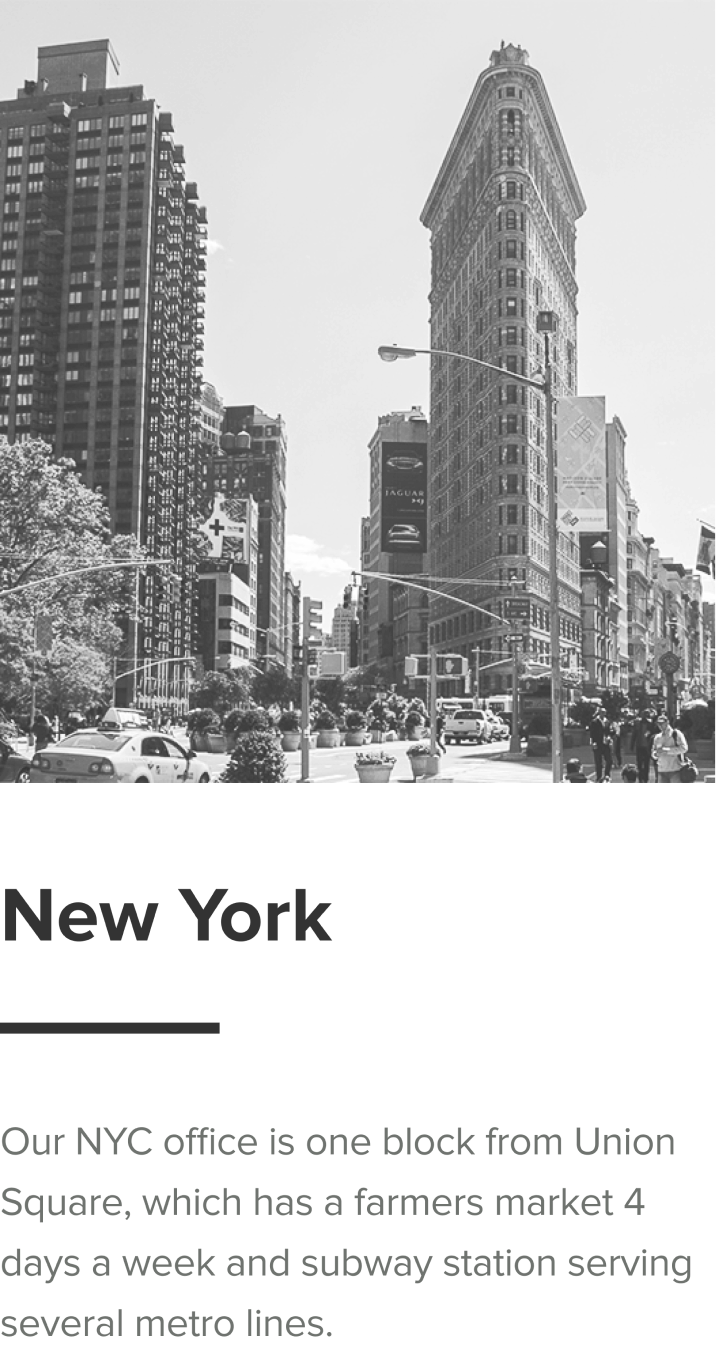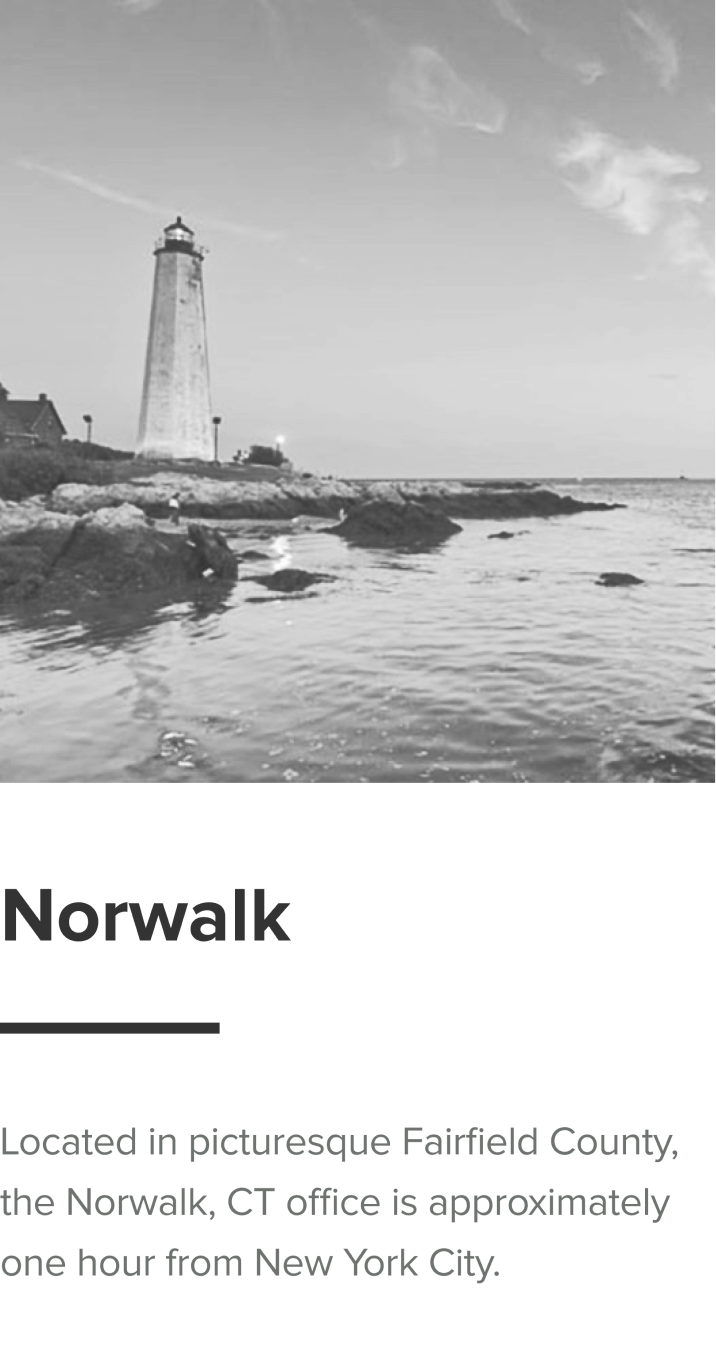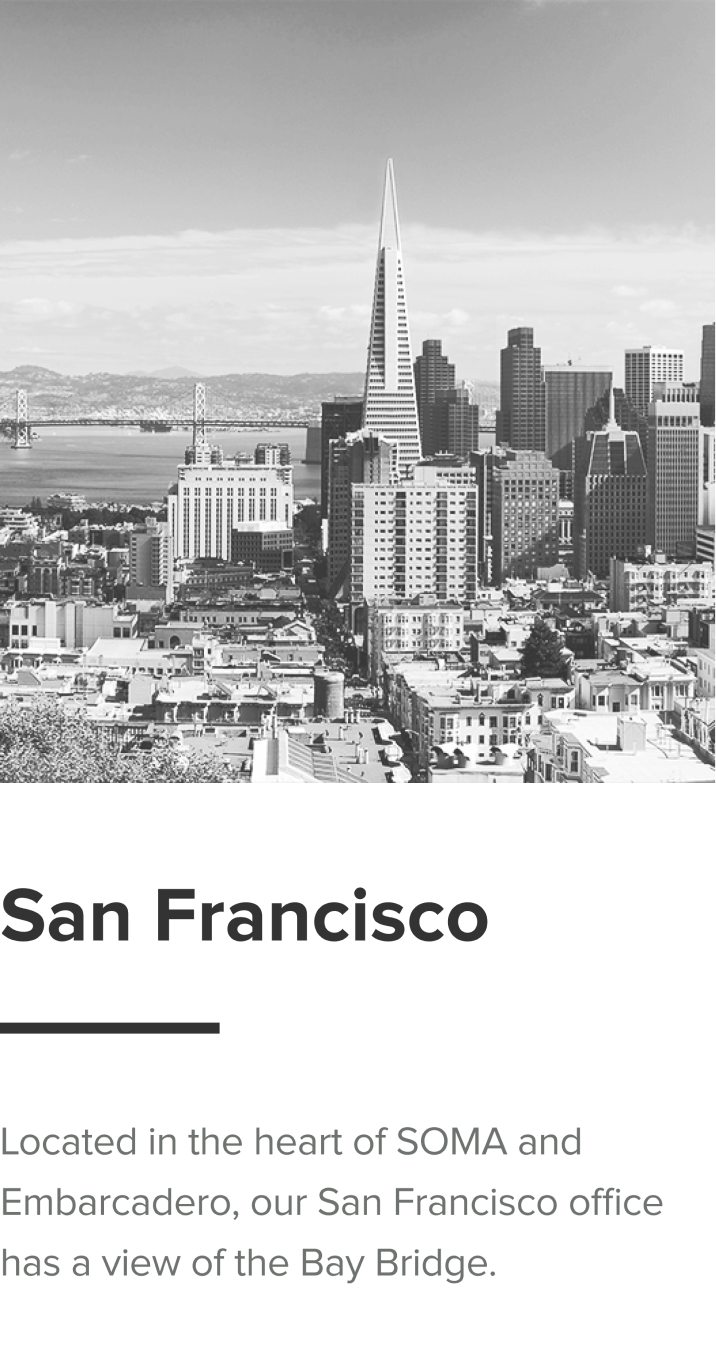 1/5
We don't just help our clients grow — we grow along the way, too. Working at Forrester means continuously learning and being surrounded by the brightest minds who will inspire and support the best in you. Discover your next career move.
At Forrester, we welcome people from all backgrounds and perspectives. Our aim is for all candidates to be able to fully participate in Forrester's recruitment process. If you would like to discuss reasonable accommodation, please reach out to accommodationrequest@forrester.com.
Check back soon for open positions.