Deliver on a transformation vision
Today's technology architecture and delivery leaders are tasked with delivering on the tech-forward visions of their organization's business and technology leaders. Building an architecture practice that drives change, growth, and differentiation requires timely yet strategic decisions. We have assembled some resources that will guide you along the journey to enabling future state technology capabilities.
Guide
Here's how you can enable digital transformation.
Read Modernizing Technology Architecture and Delivery and discover how you can deliver on the bold vision of your business leaders. See how to build shared accountability and accelerate transformation — plus two ways to make a quick impact.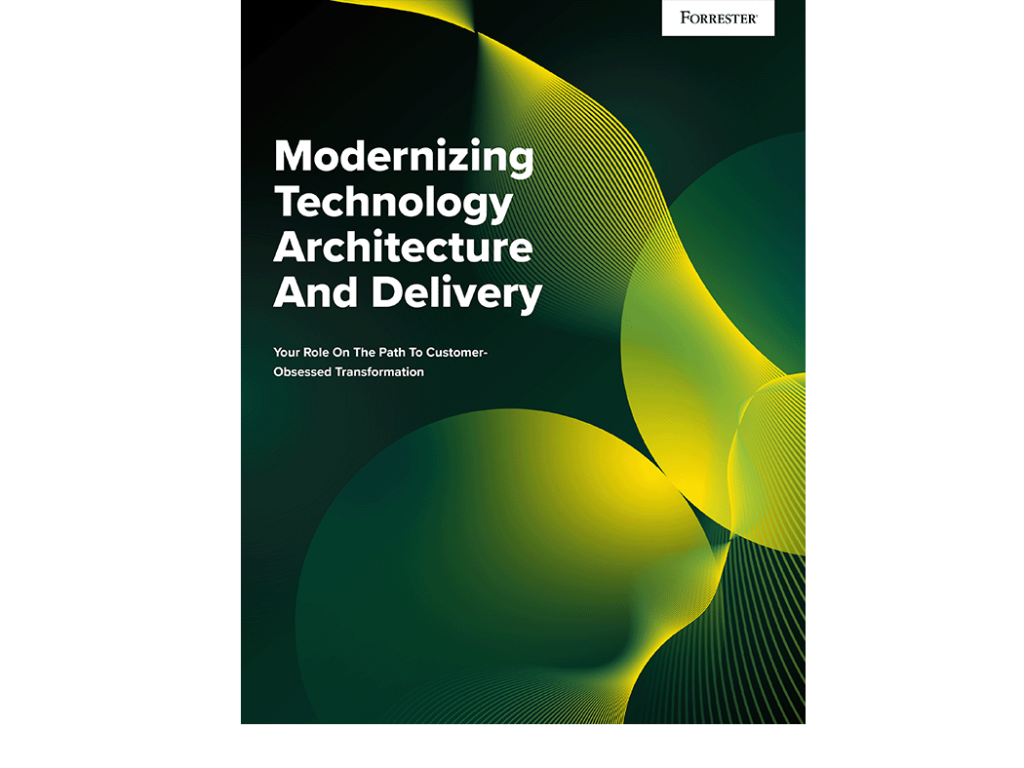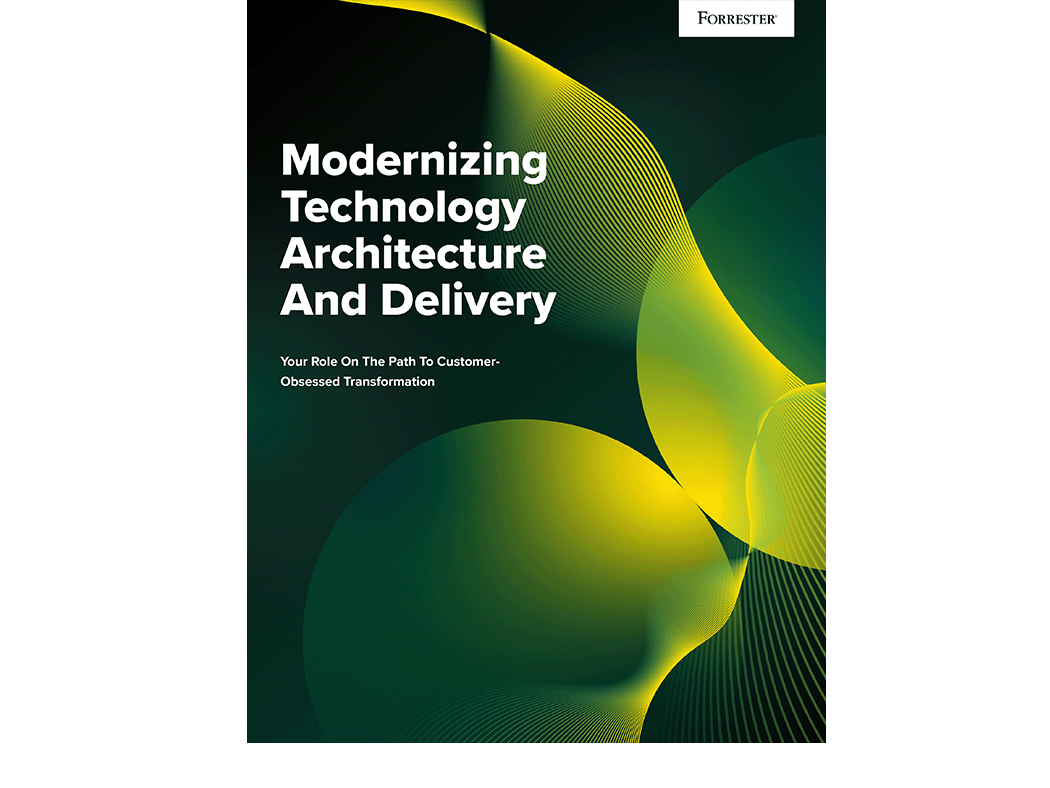 Blog
Put data mesh to work.
How do we move from the academic to the pragmatic and define data mesh in a way that allows data architects to realize return on data?
2023 Predictions Guide
Capture untapped tech architecture opportunity.
Get Forrester's Predictions 2023 guides to learn where efficiencies can be gained and where architecture investments hold the most potential.
Download our guides:
Prepare for an AI-first data approach
What does AI look like in today's forward-thinking organizations? Take a closer look.
Infographic
See five enterprise-changing AI advances.
Forrester has uncovered five new advances that could greatly change AI adoption. See what they are, how they can be leveraged, and who is putting them to work.
Video
Why rigorous testing of AI applications is critical — and how to do it.
Watch a Forrester principal analyst discuss the value of testing your AI-infused applications and outline a strategic framework for getting it done.
Blog
Why and how should you test AI applications?
As more and more organizations adopt AI to become smarter, faster, and more creative, those that rigorously test will be the most successful.
Blog
Learn best practices for reducing the likelihood of bias.
With more than 20 different mathematical representations of fairness, how do you know which criteria you should apply when? We take a closer look.
Forrester Decisions for Technology Architecture & Delivery
Forrester's new research portfolio provides the insights, tools and frameworks, and expert guidance you need to bring your organization's technology vision to life.
See how we can help you make faster, bolder decisions that will set you up to be creative, adaptive, and resilient — and help you become a key player when it comes to driving business growth in your organization.
Talk To Us
If you'd like to have a conversation about how Forrester can help you create an AI-first data strategy and facilitate transformation in your organization, complete the form below and we will be in touch shortly.