Guide
Don't Pull Back On B2B Marketing Spend Just Yet
Access our 2023 planning guide for B2B marketing executives to explore the risks of reactionary budget pullbacks and the power of strategic investments to drive long-term growth.
Blog
2023 planning questions for B2B marketing leaders
Read our blog to explore the five top 2023 marketing planning questions to ask — and how B2B marketing leaders can approach their budget planning with success.
Blog
Find a better approach to annual marketing planning
Discover a structured process for developing a sound B2B marketing plan that can help you weather uncertainty.
Blog
Starting your annual planning: gathering the right information
Learn how to assemble the elements of your marketing plan to create a roadmap for success.
Blog
Assembling your marketing plan
You've gathered the details you need to build your marketing plan. Now, learn how to structure the information so that you have a clear roadmap for success.
E-Book
In B2B, the buying group rules now. Learn to adapt to this new reality
Understand how to identify, attract, engage, and convert opportunities — not leads — for marketing success.
E-Book
Seven steps to an effective annual marketing plan
Download this e-book to explore Forrester's seven-step guide to developing an effective marketing plan.
Webinar
Alignment is key to a great annual plan
Watch this on-demand webinar to hear Forrester analysts share the latest research and insights on the planning key areas that marketing leaders must prioritize.
Podcast
How B2B CMOs can spend to succeed in 2023
Listen to VP and Principal Analyst Barbie Mattie discusses Forrester's 2023 planning guide for B2B marketing executives and its spending recommendations.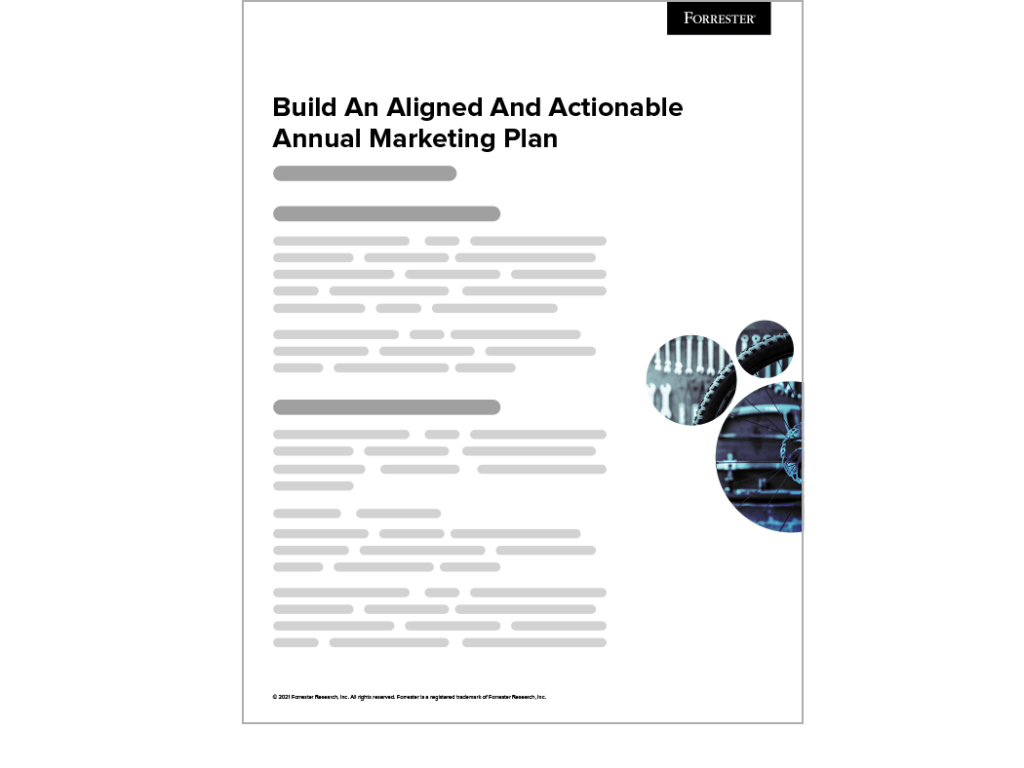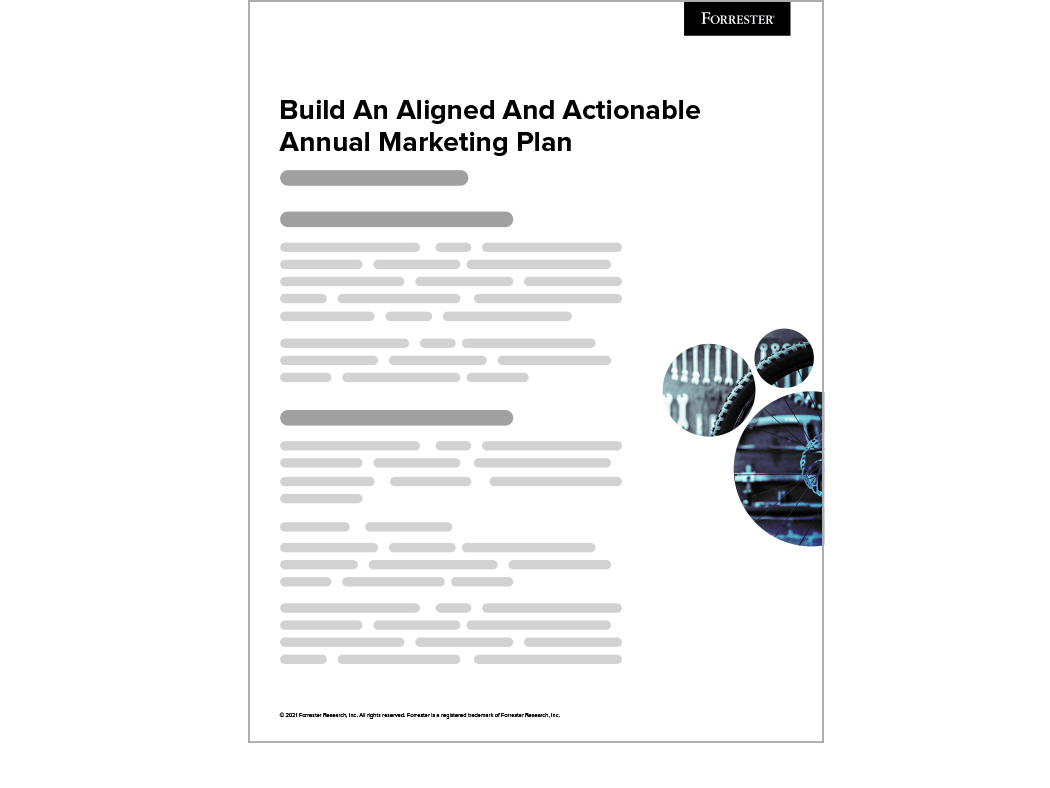 Model Overview
Yes, you can build an actionable annual marketing plan on one page
Use Forrester's Marketing Plan On A Page to deliver a plan everyone can understand, align to, and successfully use.
Webinar
Don't make these annual planning mistakes
Learn how to create a flawless annual plan that delivers business outcomes and shows marketing ROI.
Webinar
Discover the power of connecting your marketing strategy and plan
Find your marketing happy place with this on-demand webinar.
Blog
How to solve misalignments in budgeting and planning so you save time, money, and agita
Read this blog to know how the Strategic Budget Allocation Process works.
Model Overview
Use these six steps to maximize the impact of your marketing spend
End misalignments between your marketing planning and budget processes.