Establish a high-performing IT operating model
Build a high-performing team
Essential to delivering a high-performance organization is having the right talent. But who are the right people to fulfill your vision, and how do you find them? Our team offers some insights.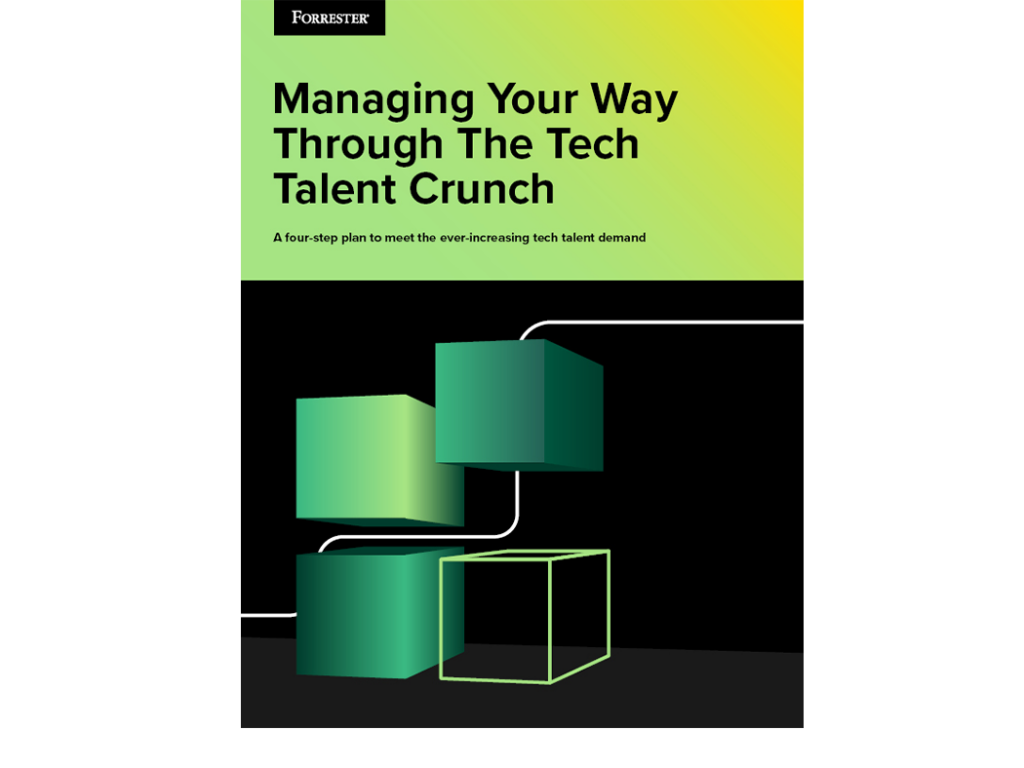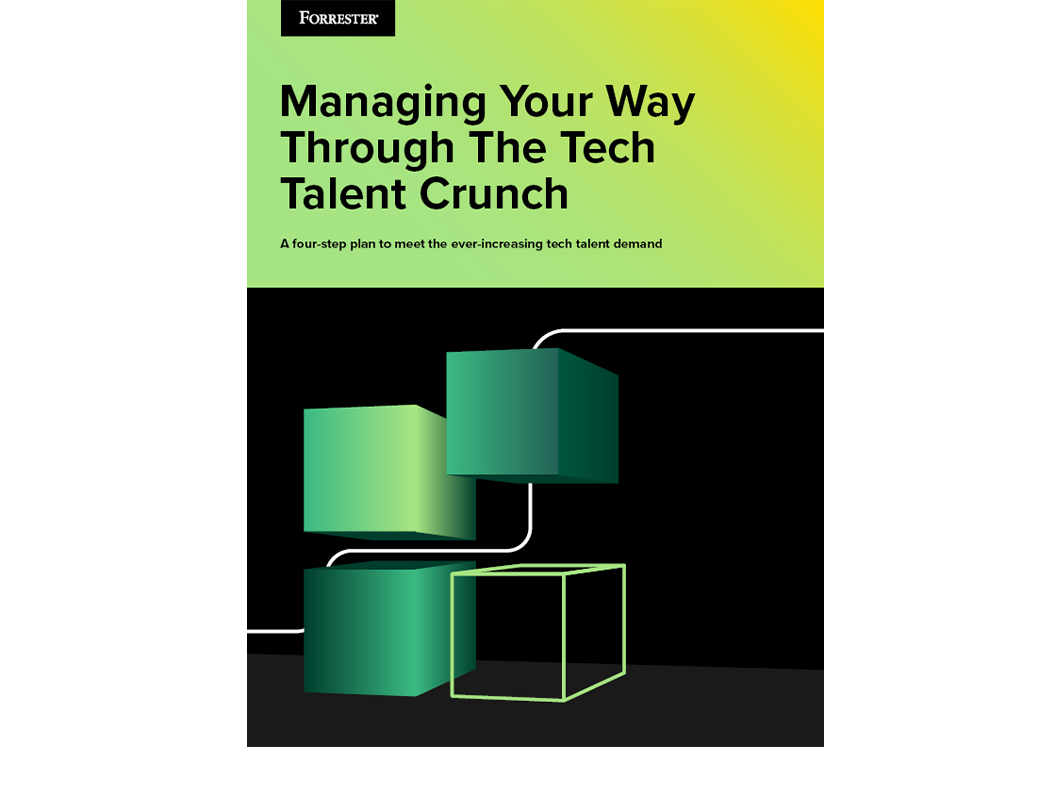 Guide
Power Resiliency With A New Tech Talent Strategy
Find the right talent to power your tech org through change. Get Forrester's four-step guide to managing your way through the tech talent crunch.
On-Demand Webinar
Get ahead of global EA trends
Explore the global state of enterprise architecture to see if your EA is leading or lagging peer benchmarks.
On-demand Webinar
Find the best tech talent in Europe.
Uncover the top cities for sourcing tech talent in order to help you build a high-performing organization.
Podcast
Are skill clusters the solution to the next tech crunch?
Hear our experts discuss a new report that identifies and ranks Europe's top talent regions, or "skill clusters."
Blog
Understand how skill requirements are changing across Europe.
Are you prepared for a fundamental transformation of your skills base?
Shape your modern tech strategy
After the disruption of the past few years, chances are, you're looking to evaluate your technology with an eye toward a more volatile future. Our experts offer practical insights and guidance that will help you understand what a flexible, modern tech strategy should look like.
Guide
Is your tech ready for customer obsession?
Your customers expect flawless digital experiences your legacy-strapped technology organization can't deliver. Read our guide. Learn how to fix that problem.
Video
Be inspired by real-life examples to innovate with technology.
See how the pandemic sparked innovation, illustrated by stories of real-life successes.
Case Study
See how Standard Chartered Bank avoids digital sameness.
Standard Chartered Bank puts customers first in its tech strategy, avoids digital sameness, and stands out as a digital leader in a crowded market.
Learn how to implement future fit technology
A future fit tech strategy is a customer-obsessed approach to technology that enables a company to quickly reconfigure business structures and capabilities to meet future customer and employee needs with adaptivity, creativity, and resilience. These resources will help you get started.
Guide
Transform your IT to deliver a future fit technology strategy.
Today, we can clearly define the four competencies that you need to build out a future fit technology model at your organization.
Explore them.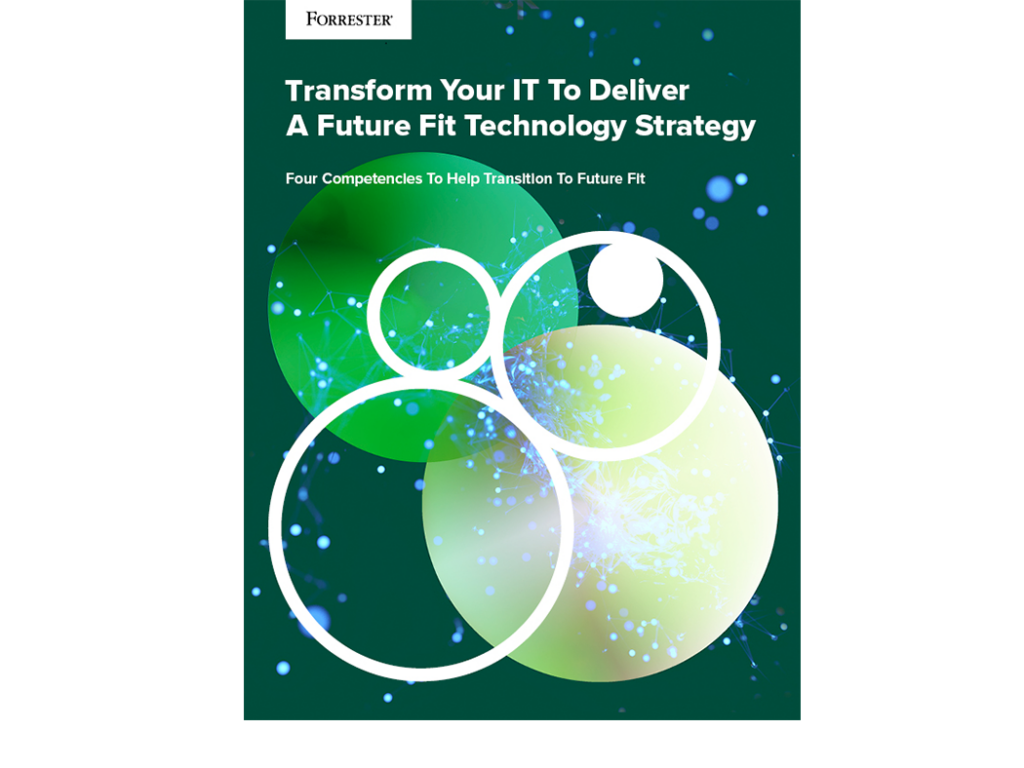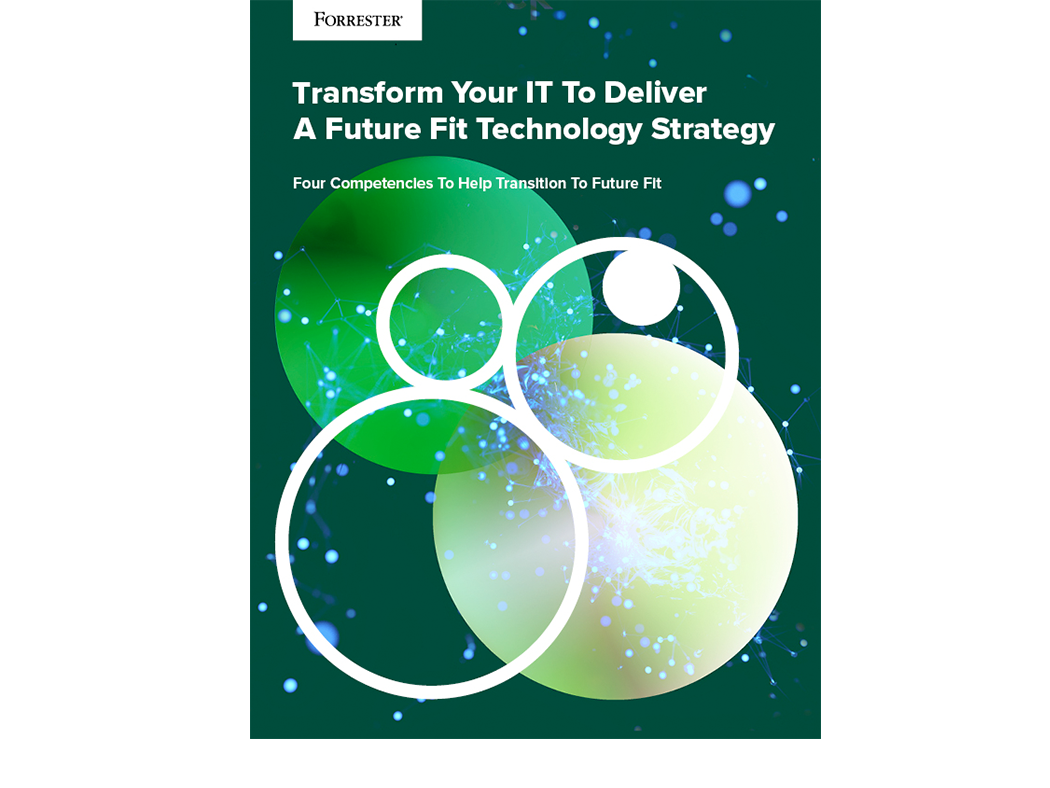 Video
Learn how to choose tech that delivers business value.
What tech choices do high-growth firms make to fuel growth that's 300% faster than industry competitors?
Blog
Can practices deliver what processes can't?
Struggling to move beyond agile and scale innovation across your organization? Learn how establishing new practices can help.
Forrester Decisions for Technology Executives
Forrester's new research portfolio helps leaders execute a future fit strategy that empowers the business to stay ahead of disruption and risk, capitalize on new opportunities, and grow faster than the competition.
Video
Introducing Forrester Decisions for Tech Executives.
Hear VP and Senior Research Director Matt Guarini describe how Forrester Decisions will help you become future fit.
Overview
Take a closer look at Forrester Decisions.
Through close integration of bold vision, curated tools and frameworks, and hands-on guidance, Forrester Decisions for Technology Executives will help you define and execute a future fit tech strategy.
Guide
Trust the technology experts the industry turns to.
Leading tech pubs turn to Forrester analysts for informed guidance on tech trends and IT strategies.
Testimonials
Find out what our clients have to say.
Our clients say working with Forrester is different.
Talk To Us
If you'd like to have a conversation about how Forrester can help you create a future fit technology strategy and build a high-performing IT organization, complete the form below and we will be in touch shortly.