Infographic
Five easy ways to power CX collaboration — and success
View this infographic to learn the five proven collaboration strategies you can use to power CX transformation.
Blog
Customers share their experiences in multiple ways. Are you capturing it?
Guide
CX journey mapping doesn't get any easier than this
Download our e-book to explore tips and tactics for kickstarting CX transformation with journey mapping.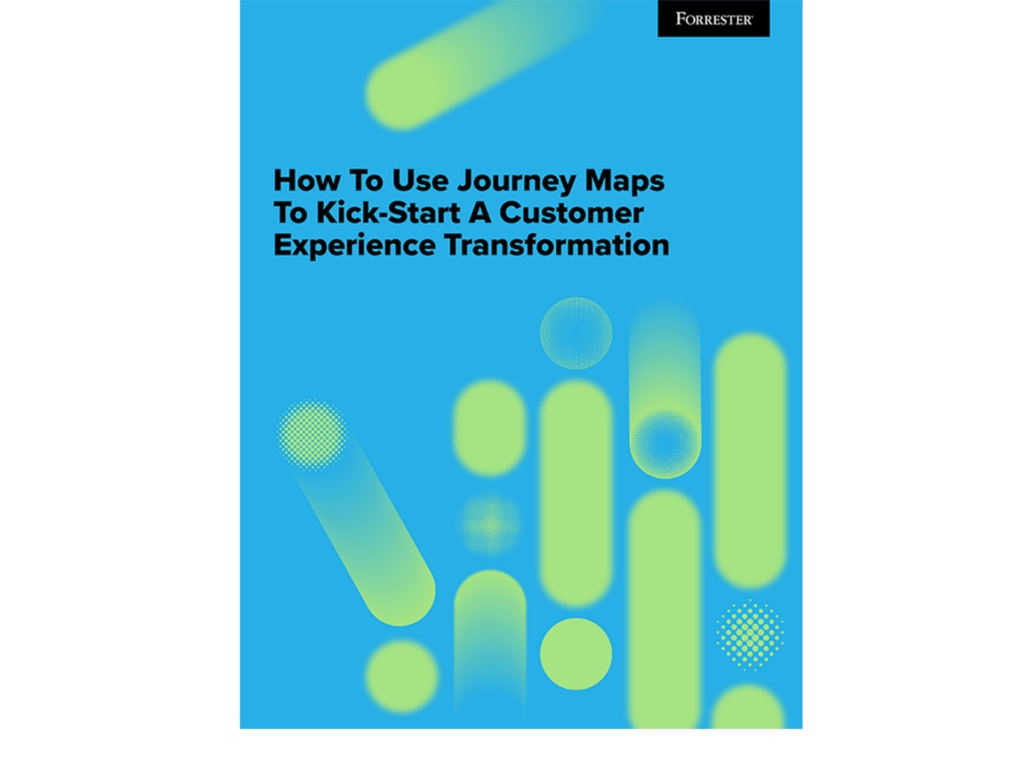 Blog
How can CX leaders gain funding? Develop executive empathy: Determine stakeholder priorities, connect CX to these existing priorities, and communicate the value of CX.
On-Demand Webinar
CX management tips for generating funding and support
Watch our webinar to learn how to grow CX influence and investment by connecting CX work to bigger goals.
Video
Get ahead of these consumer loyalty trends
Watch this video to learn what consumers want in exchange for brand loyalty and four ways to modernize CX.
Blog
An alarming number of companies still focus on everything but customer experience. Let's look at the systemic issues behind this lack of focus.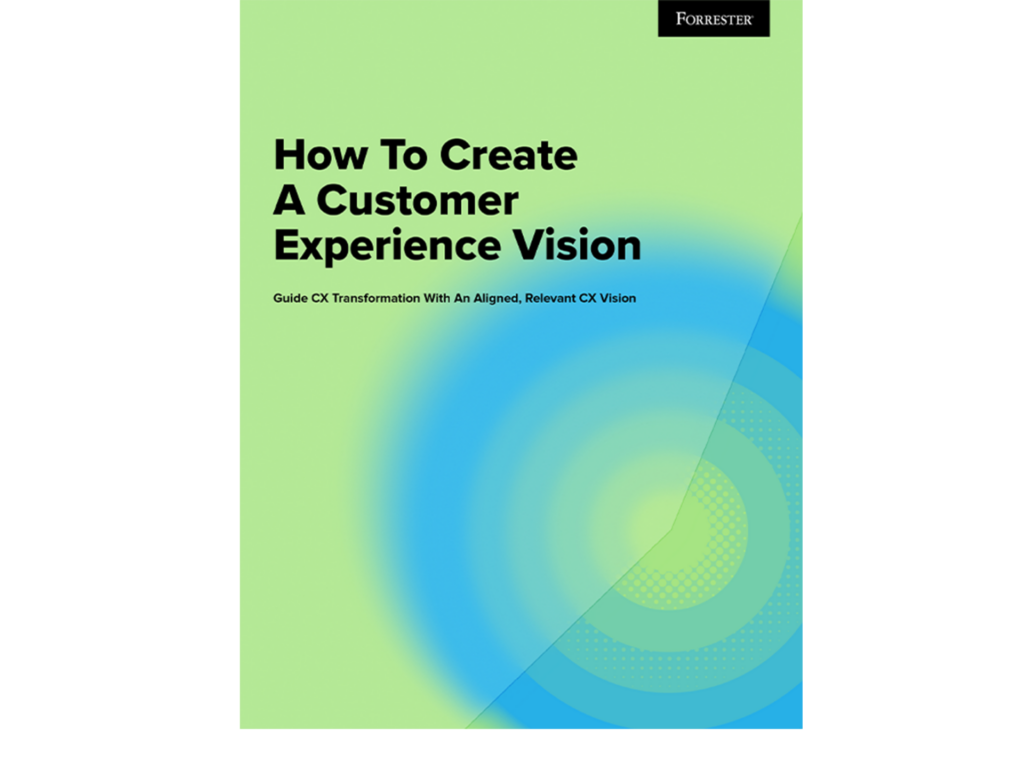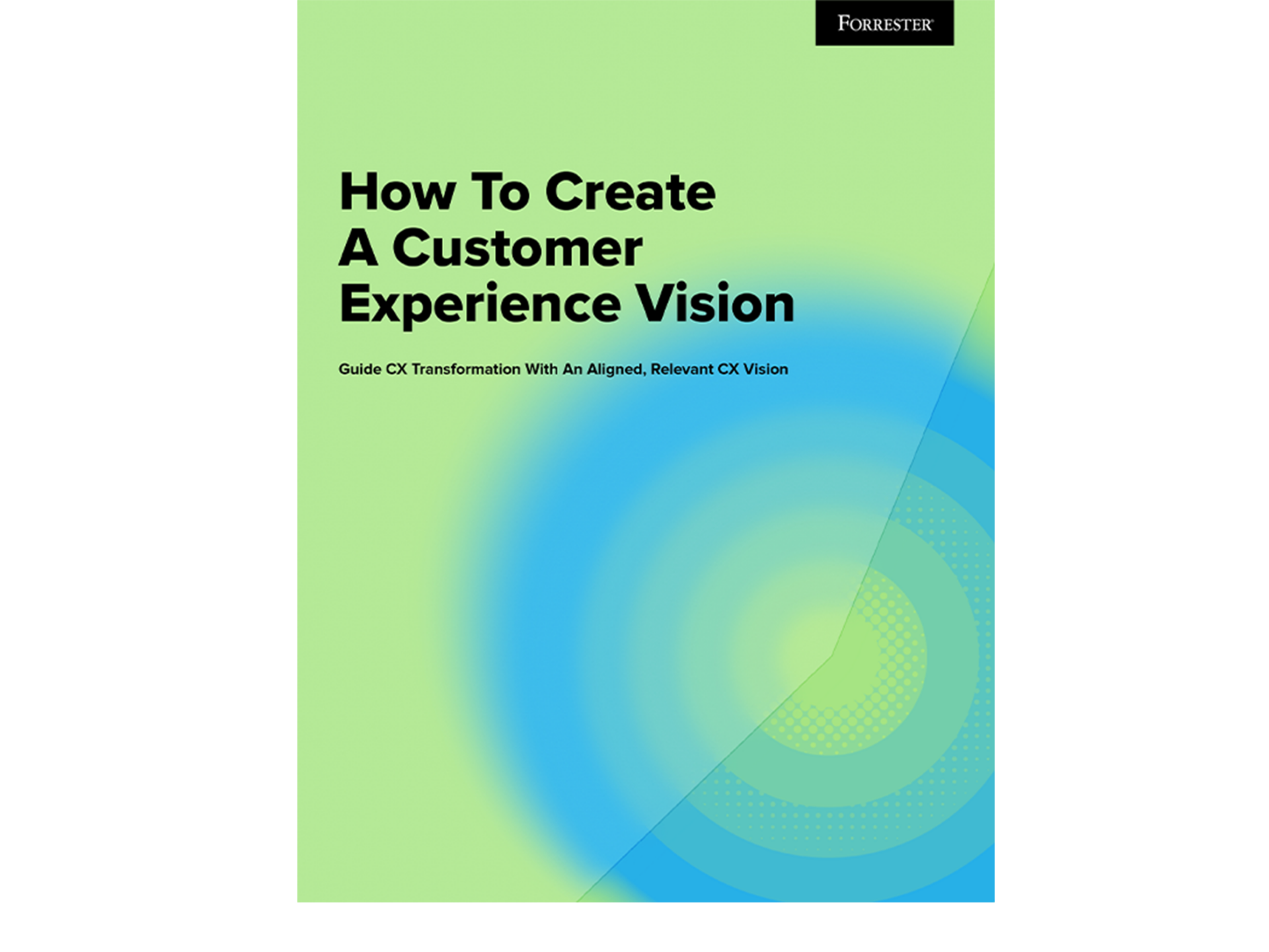 Guide
Clarify your customer experience vision
Download our e-book for tips and tools you can use to create a customer experience vision with clarity and focus.
On-Demand Webinar
Want more precise CX measurement?
Watch this webinar to learn which CX metrics to measure and how a CX measurement framework can ease operations.
Workbook
Don't miss out on these CX strategy basics
Download our CX strategy development workbook for step-by-step guidance to bring your CX plans from idea to reality.
Video
Drive customer obsession with our CX solution
Watch this video to see how Forrester Decisions for Customer Experience can power your CX transformation.