BECOME AN AGENT OF CHANGE
If you're ready to leverage emerging technology to break away from digital sameness and help your business win and attract more customers, you're ready for Technology & Innovation APAC 2023. You'll discover firsthand how Forrester's bold vision and unique, customer-first approach will empower you to reorient your technology strategies around the needs of the people you serve. Through immersive experiences, you'll gain invaluable insights and actionable advice to modernise your strategy, tech stack, and organisation to help you drive better business results.
Join us for Technology & Innovation APAC 2023 and experience:
More than 15 role-based sessions aligned to your priorities
Numerous session formats to meet your learning style including analyst presentations, panel discussions, fireside chats, and more
Marketplace opportunities to help you find the right solution provider for your marketing, sales, and product needs
Networking opportunities to help you expand your community, meet with Forrester analysts, and connect with peers facing similar challenges
Key Topics
Value-driven tech strategy
People and performance
Platforms and infrastructure
Emerging tech and innovation
Security and risk
Make Technology A Strategic Differentiator
This track will help shape your approach to differentiating your business and creating new market value through technology. The key is balancing the right technologies, capabilities, and partnerships with your company's growth strategy. We will hone your approach with these three questions: What technologies deliver differentiation and drive growth? What critical capabilities must you own, but are not differentiating? What technologies and capabilities could partners deliver more effectively? By balancing investments across these three elements using a clear framework, you will double down on the return and heighten the significance of your technology strategy.
Lead A High-Performing Team
Talent challenges will persist with us through 2023 and into 2024. Recruiting and hiring aside, enabling new employees or the ones you already have to operate at their highest level is the gap that you have the power to close. But only if you are capable of modern leadership, a style that is responsive to never-ending change, puts human excellence at the center of the team and organizational culture, uses empathetic and practiced listening to coach people forward, and is embedded in a cross-department matrix that provides flexible and responsive support to each individual and team. In this track you will learn to lead a high-performing team in the most turbulent of times.
Turn Tech Debt Into High Yields Now And In The Future
With the demand for tech seemingly never ending, many tech issues fail to deliver what they promise due to unwieldy levels of technical debt. This issue is further magnified in today's business climate where uncertainty is leading to constraints. The moment we are in then provides for a great opportunity to optimize your technical debt and reinvest the benefits into new investments that drive differentiation. In this track, attendees will learn to assess your current position and then make great decisions to redeploy your assets to create a  high-yielding and differentiating tech experience.
Fostering Resilience To Enable Creativity
In difficult economic times, companies strive for resilience. In doing so, many are inclined to hunker down to protect their investments and current state, seeking little to no change until they've weathered the storm. Industry leaders resist this conservative urge, believing that creativity will further their resilience as a business, and in turn, their resilience will help fuel their company's creativity. This track will help your organization build a resilience framework to power your business's creativity.
Power Your Business With Awesome Software
Software is a powerful expression of business. Forrester will help you shape a software strategy that is pragmatic, connected, and innovative. Learn about the intersection of low-code and DevOps; how to leverage Kubernetes for innovation, using a "minimal viable security" approach to building software; and when to build versus buy, customize versus compose.
Buyers and sellers are more demanding than ever. Anticipate your customers' needs while strengthening your brand and growing your business with our help. Whether you are the CIO, a C-level leader, a VP of a digital team, or an operational leader with an interest in how technology and innovation impact business growth, Technology & Innovation APAC will boost your knowledge and confidence enabling you to drive your organisation's digital transformation.
One Event Fits All Sizes
Whether you work at a large or emerging company, Forrester's research can help. Over 40% of our attendees are from companies with over 10,000 employees. 
Our Delegates Generate Income On Any Scale
Technology leaders, innovators, and business and strategy leaders keep their eyes on the dollar sign. Over 60% of our attendees come from companies who have yearly revenues of over $2 billion.
Our Delegates Serve Multiple Industries
Hear from leaders in your industry and learn the tactics they are deploying to thrive in a changing buyer market. Most of our attendees come from backgrounds in technology, architecture and delivery, product management, and customer experience.
Our Delegates Are Leaders
Over 65% of delegates are top decision-makers holding Director, VP, or C-level roles. An additional 25% of attendees are decision influencers. We have tailored sessions that equip you with the tools you need when approaching key pivotal decisions.
Our Delegates Are Global
Your priorities vary based on your region. At Technology & Innovation APAC, we focus our content on trending topics seen across the APAC region.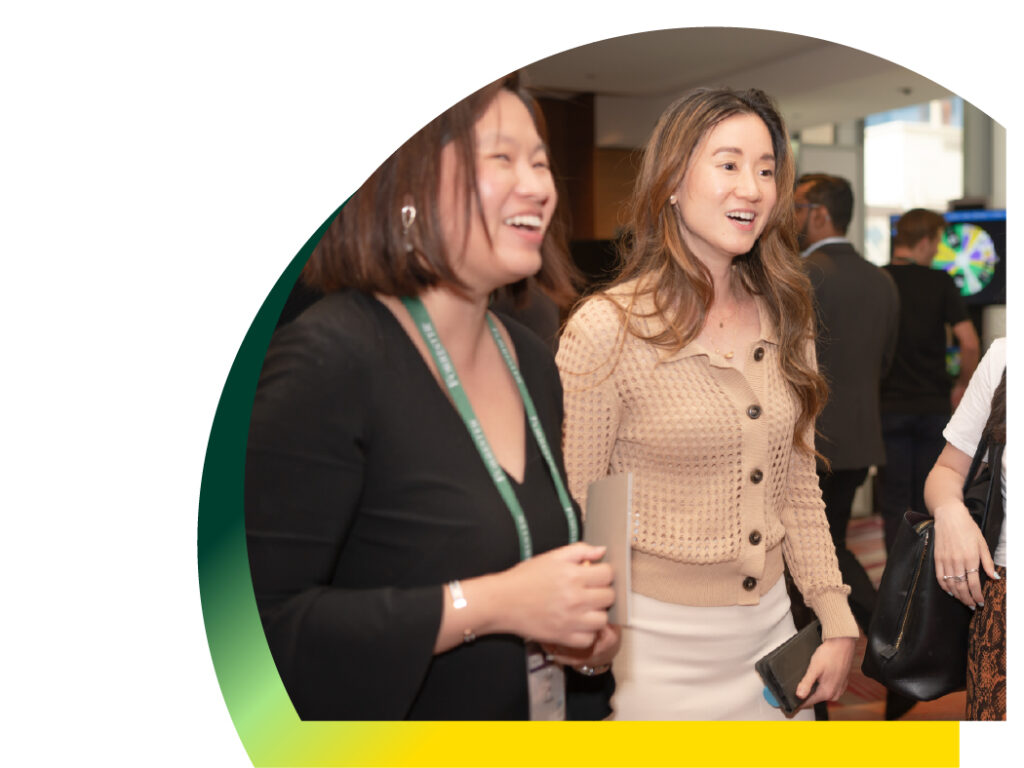 Technology & Innovation APAC · October 31 – November 1, 2023 · Sydney & Digital