Matt Mallett
Chief Digital Information Officer, Head of KIM Centre of Excellence, UK Space Agency
Mathew Mallett is a multi-award-winning technology executive, board advisor and speaker with international experience in successfully delivering digital and technology strategy and transformations. With a successful background across Oil & Gas, Retail, Central Government and Law Enforcement, and now the Space Sector, leveraging skills in building Digital and Technology strategies, that align with business outcomes, whilst addressing technological debt. He has a track record of successfully building teams to push the boundaries and achieve discreetly, the perceived unachievable. Most notably supporting NHS Scotland 111 during peak demand in 2020, through spear-heading the design and delivery of AI Chatbot solution during the height of the pandemic within the month, to deal with over million Covid-19 enquiries to date.
He enjoys mentoring and developing others to fulfil their full potential and seeks out opportunities to improve services and long term sustainability for the greater good.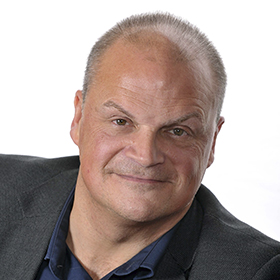 Technology & Innovation EMEA · October 13 – 14, 2022 · London & Digital Experience
Intercontinental London – The 02
One Waterview Drive, Greenwich Peninsula, London, SE10 0TW
Book your hotel today.