Paul Kobylanski
Head of Citizen Development (DIY), Shell
Paul is the head of Citizen Development and the 'Do It Yourself' (DIY) programme at Shell, which trains and enables thousands of employees globally to solve problems themselves through the use of low-code/no-code technology. Over the past 20 years, Paul has held multiple positions in relation to programme management and digital engineering, which includes the delivery of Shell's flagship mobile product used by millions of retail customers worldwide. More recently he has been at the forefront of Shell's digital transformation where he has consulted on the future of work and overseen multiple developments across safety, operations and energy management; applying emerging technology, artificial intelligence and modern software engineering practices to scale and generate significant value. As a practitioner of agile, continuous improvement, design and project management, he is passionate about working in teams and always looks to put the customer at the heart of everything he does.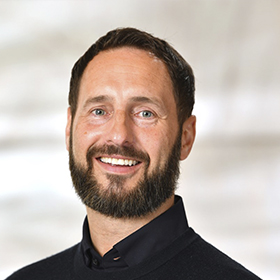 Technology & Innovation EMEA · October 13 – 14, 2022 · London & Digital Experience
Intercontinental London – The 02
One Waterview Drive, Greenwich Peninsula, London, SE10 0TW
Book your hotel today.