Winning Through Operational 

Excellence (WOE)
In today's rapidly evolving business landscape, B2B marketing functions are under increasing pressure to deliver tangible results efficiently and effectively. The key to success lies in embracing operational excellence as a driving force behind achieving organizational goals. This track explores the crucial role operational excellence plays in accelerating time-to-goal within B2B marketing. Topics include the evolving landscape of field marketing, the impact of trust on buyer behaviors, and how to harness data-driven insights with effective measurement to equip field marketing professionals with the strategies they need to thrive. 
Accelerating Growth (AG)
As B2B organizations turn to lifecycle revenue marketing to unlock often ignored revenue growth streams, CMOs must embrace their expanded remit of acting as a key driver of growth for the enterprise. This track dives into actionable guidance for marketing leaders including a proactive approach to customer experience through lifecycle revenue marketing, driving growth with digital transformation, and bridging strategy to execution.  
Marketing leaders are laser-focused on the bottom line. When working as a united front, these B2B professionals are a powerhouse trifecta that can enable any business to maximize client satisfaction, retention, and spend. It's about more than simply being aligned: It's about being strategic, sensing buyer needs, and knowing the right tactics that will resonate with buyers and sellers. We are excited to offer you:
15+ role-based sessions aligned to your priorities.
Marketplace opportunities to help you find the right solution provider for your marketing, sales, and product needs.
Networking opportunities to help you expand your community, meet with Forrester analysts, and connect with peers facing similar challenges.
On-demand access to the sessions post-event until Summit 2024
Keynote Sessions
Introducing Forrester's B2B Customer-Obsessed Growth Engine
Evolving Buyer Behavior In The APAC Region
Adopting Generative AI: What Should CMOs Do About GenAI In Marketing
Return On Integration Honours – Celebrating Major Achievement In Marketing Alignment
Programs Of The Year – Recognising Outstanding Achievements By B2B Marketers
Key Topics
Account-based marketing​​
AI
Content strategy​
Customer advocacy and obsession​
Data, insights, and measurement​
Demand generation​
Leadership strategy​
Revenue operations​​
Portfolio marketing​​
And more
B2B buyers and sellers are more demanding than ever. Anticipate your customers' needs while conquering your priorities with our help. Whether you are a marketing executive or a functional marketing leader, B2B Summit APAC will boost your initiatives and optimise pipeline pathways, thus furthering your organisation's intelligent growth goals.
One Event Fits All Sizes
Whether you work at a large or emerging company, Forrester's research can help. Over 70% of our attendees are from companies with over 10,000 employees.
Our Delegates Generate Income On Any Scale
Marketing leaders keep their eyes on the dollar sign. Over 75% of our attendees come from companies who have yearly revenues of over $2 billion dollars each year.
Our Delegates Serve Multiple Industries
Hear from leaders in your industry and learn the tactics they are deploying to thrive in a changing buyer market. Most of our attendees come from Software, Communications, Business Services, and Financial Services.
Our Delegates Are Leaders
Over a third of our delegates are top decision makers holding Director, VP, or C-Level roles. We have tailored sessions that equip you with the tools you need when approaching key pivotal decisions.
Our Delegates Are Global
Your priorities vary based on your region. At B2B Summit APAC, we focus on content on trending topics seen across regions of Asia Pacific, including Singapore, Australia, India, China, and Japan.
The Key Roles We Serve
See below to learn more about the topics and roles that we will focus on at the upcoming B2B Summit APAC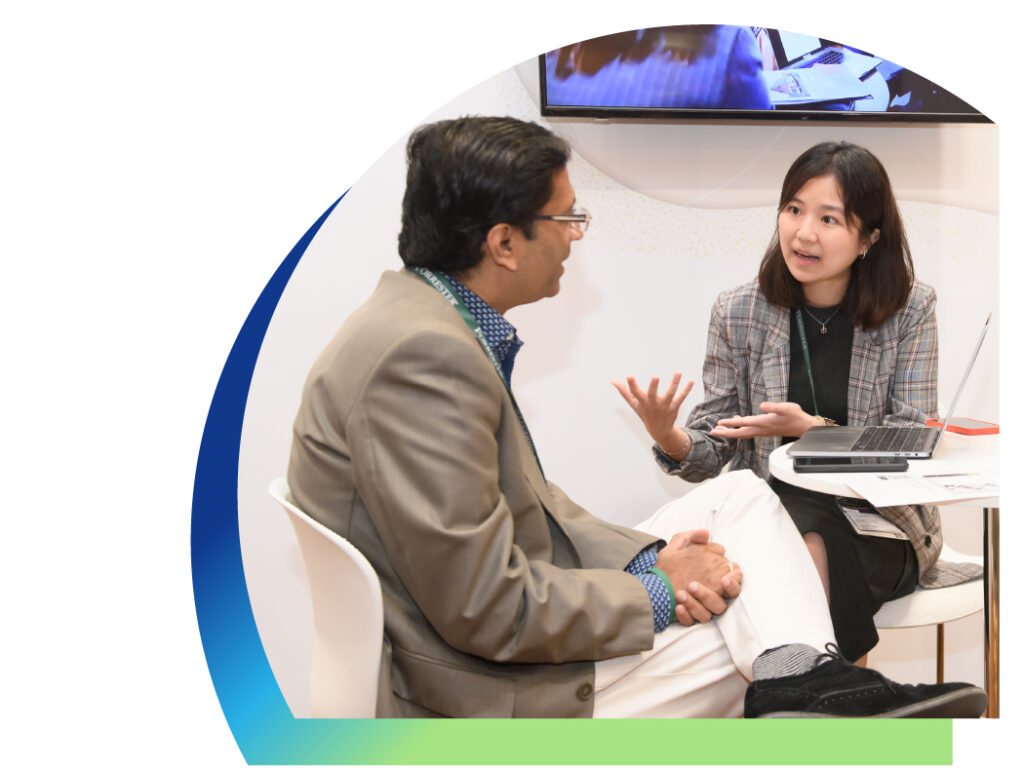 B2B Summit APAC · September 19 – 20, 2023 · Singapore & Digital