CHAMPION INSIGHTS-DRIVEN BUSINESS RESULTS
Change is constant, and it's up to data leaders to embrace the waves of innovation to set their organizations up for success. Join us at Data Strategy & Insights 2023 to learn how Forrester's bold vision and unique, customer-obsessed approach will empower you to take a deeper look at the data, develop actionable strategies, and become a future fit enterprise. 
Attend Data Strategy & Insights 2023 to experience: 
Over 25 role-based sessions aligned to your priorities and maturity level.

 

Leadership-focused sessions geared toward helping executives grow as leaders, build strong teams, and drive business outcomes.

 

Numerous session formats to meet your learning style, including analyst presentations, panel discussions, fireside chats, and more.

 

Marketplace opportunities to help you find the right solution provider for your data strategy needs.

 

Networking opportunities to help you expand your community, meet with Forrester analysts, and connect with peers facing similar challenges.

 
Key Topics
Building an effective data organization
Business intelligence
Customer insights
Developing data leaders
Emerging technology
Future-fit strategies
Generative AI
High-performance leadership
Modern data architecture
Cement The Role Of Data And Insights In Tech Strategy
The ubiquitous nature of data and insights requires technology and data leaders to drive success with ruthless prioritization and strategic acumen. Tech executives focused on data have to show leadership rooted in strategic collaborations to drive value and visibility across multiple stakeholders and maintain a skilled team to deliver on the business value of technology. In this track, attendees will learn how to maximize the value of data and analytics, build a data culture built on trust and collaboration, and design governance that fosters innovation while keeping the enterprise secure. 
Accelerate Data Modernization Outcomes
Data leaders know that a data journey is not linear. There are varied pathways to success for any desired outcome, and any chosen path to a data strategy will evolve as the enterprise matures. Data leaders must learn to innovate through iteration and experimentation as business needs and technologies change. Data and technology leaders must make tough technology choices and revisit those choices regularly while continuing to deliver on business outcomes. In this track, attendees will learn how to accelerate the time to value for their data initiatives by leveraging knowledge about data quality, platforms, pipelines, and data architectural patterns. 
Fuel Customer Obsession With The Right Insights
Business stakeholders in customer-facing functions such as customer experience or marketing, data professionals, and IT partners need to work with a single purpose to embed truly transformational data and insights within decision-making cycles. Organizational success depends on a strong partnership between these teams to understand each other's perspectives while also improving their own core competencies. In this track, attendees will learn how business teams can ask the right questions to understand the "why" behind the data and what it takes to grow insights-driven teams that amplify the customer voice within organizational decisions. 
Data Strategy & Insights is the only event to offer data professionals the latest research, models, and frameworks, paired with extensive access to the analysts who created them. Case studies, peer exchanges, and inspirational keynotes all contribute to helping data and analytics leaders, together with their teams, strategize, innovate, and build an insights-driven future. 
One Event Fits All Sizes
Whether you work at a large or emerging company, Forrester's research can help. Over 40% of our attendees are from companies with over 10,000 employees. 
Our Delegates Generate Income On Any Scale
Data strategy leaders deliver the insights needed to accelerate success. A third of our attendees come from companies that have yearly revenues of over $1 billion each year. 
Our Delegates Serve Multiple Industries
Hear from leaders in your industry and learn the tactics that they are deploying to thrive in a changing buyer market. Most of our attendees come from the financial services, software, government, healthcare, communications, and retail industries. 
Our Delegates Are Leaders
Over 25% of delegates are top decision-makers, and over 50% are decision influencers. We have tailored sessions that equip you with the tools you need when approaching key pivotal decisions. 
Our Delegates Are Global
Your priorities vary based on your region. At Data Strategy & Insights, we focus on content covering trending topics seen throughout the Americas.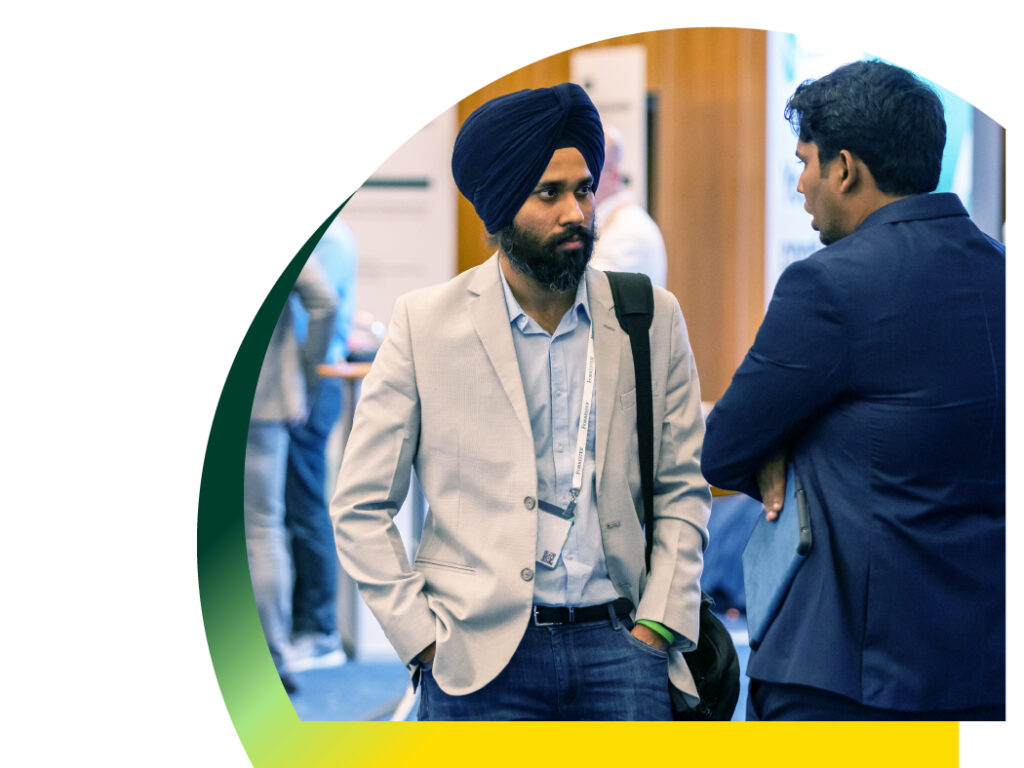 Data Strategy & Insights · September 13 – 14, 2023 · Austin & Digital