Josianne Fortin
Digital Accelerator Manager, Woodside Energy
Josianne Fortin is Accelerator Manager at Woodside Energy. She is responsible for managing the processes and capabilities related to the execution of Woodside's Accelerator product framework. From ideation to implementation, Josianne manages the processes and capabilities that fuels the delivery of transformative solution, ensuring valuable outcomes.
Prior to joining Woodside, Josianne spent 10 years at Synergy, Western Australia's largest electricity generator and retailer, where she held a variety of senior roles in Retail, Commercial and Technology & Transformation.
Josianne started her career working in Silicon Valley, which sparked a lifelong passion for connecting humans with technology. She enjoys running, everything design, and listening to podcasts whilst cooking.
Josianne holds a Bachelor of Arts in Business & Communications from the University of Quebec in Montreal, and a Master of Arts in International Relations from San Francisco State University.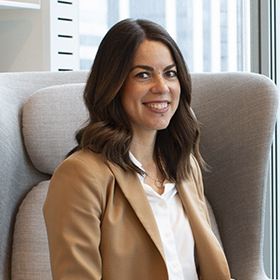 Technology & Innovation APAC · October 31 – November 1, 2023 · Sydney & Digital