The Technology Awards recognize excellence in technology strategy that drives an obsession with customer success and business growth.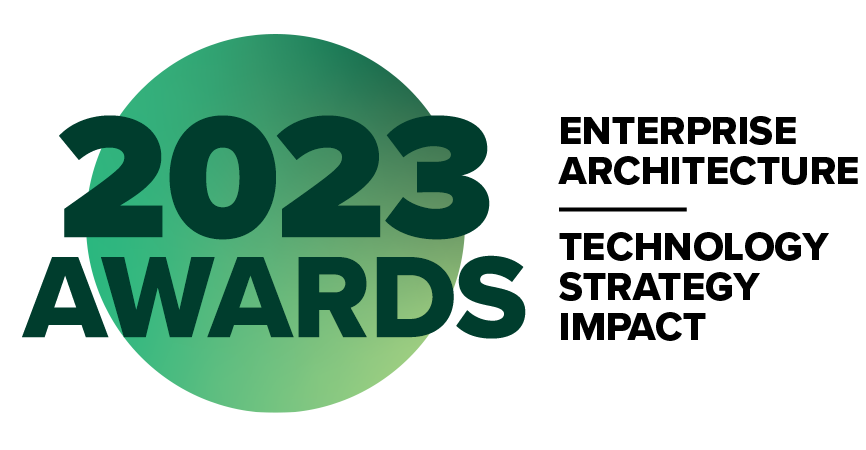 The following reports define the key concepts at the core of Forrester Technology Awards.
The Customer-Obsessed Growth Engine. This report explains the key steps to take now to align internal operations that fuel a customer-obsessed growth engine designed to grow revenue, profit, and customer retention efficiently and consistently.
The Best Tech Organizations Are Future Fit. This report helps you understand how IT organizations move through the stages of IT maturity to ensure their business delivers on the promise of customer obsession.
Want to find out who the nominees were in 2022 and why they were chosen? Read the blogs linked below.
Consultancies and agencies are welcome to nominate their clients with their clients' written permission and agreement to the terms of the award. Nominators should gather all permissions and information prior to submitting the entry form. Entries cannot be withdrawn or amended after the deadline.
SUBMISSIONS ARE NOW CLOSED FOR 2023!
Technology Strategy Impact Award
The submission process should highlight new and innovative approaches to technology strategy, including the use of cutting-edge platforms, partnerships, and practices that accelerate growth and enable businesses to be more adaptive, creative, and resilient.
The Technology Strategy Impact Award recipient will demonstrate:​
A technology strategy that enables the firm's customer obsession: an enterprisewide technology strategy that puts the customer at the center of the firm's operating model.
A high-performing IT operating model that leverages a continuous, iterative, and integrated strategy-to-value delivery process linking business objectives through business capabilities, with end-to-end value streams.
Quantifiably better outcomes for customers, employees, and the business as a result.
We encourage all companies who have achieved success with a modern, future fit technology strategy to participate in the Forrester Technology Strategy Impact Awards. However, we want to emphasize that this year, we are expecting even more innovative and impactful submissions.
SUBMISSIONS ARE NOW CLOSED FOR 2023!
Enterprise Architecture Award
Forrester is pleased to announce that this year's EA Awards are co-judged by The Open Group, author of the TOGAF® Standard, which was developed by The Open Group Architecture Forum.
In selecting the winners of the 2023 Enterprise Architecture Award, the judges from Forrester and The Open Group are looking for stories of enterprise architecture (EA) excellence resulting in tangible business and customer results. Outcome-driven approaches to EA help firms become future fit — adaptive, creative, and resilient. This year's winners will embody the six principles of outcome-driven enterprise architecture: valuable, influential, continuous, agile, accountable, and pragmatic.
The  Enterprise Architecture Award winner will demonstrate:​
An EA roadmap that contributes to the future fitness of the technology organization and the entire business.
EA practices that drive change, growth, and differentiation through timely yet strategic decisions.
An EA organization that embodies six principles: accountable, agile, continuous, influential, pragmatic, and valuable.
EA metrics that focus on customer outcomes and experiences.
We encourage all companies that have achieved success in outcome-driven EA practices to participate in the Enterprise Architecture Awards. We are looking forward to seeing the leading-edge cases that showcase the very best EA practices.
SUBMISSIONS ARE NOW CLOSED FOR 2023!