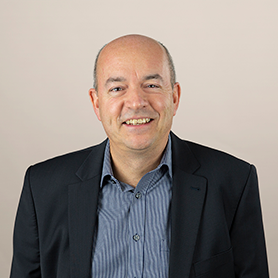 Mark Bartrick
Principal Consultant
As an expert in the software negotiation space, Mark believes that knowing what to ask for, how to ask, when to ask, and who to ask are critical components of the software sourcing/negotiating process. Mark is adept at dissecting software contracts and vendor proposals to identify opportunities for reducing cost and/or improving value. He is also a capable negotiator and can offer onsite or remote coaching and advice to clients at any stage of the procurement cycle to help maximize their effectiveness at the negotiating table.
Mark applies his expertise to help CIOs, CTOs, and sourcing professionals negotiate better software contracts and pricing. Mark coaches our clients when they are negotiating with Microsoft, Oracle, SAP, and Salesforce and ensures our clients get the best possible deals and maximize their savings at the negotiating table.
In his career, Mark has helped many businesses negotiate software contracts with leading software suppliers, including Aquila, BEA, BMC, Business Objects, Chordiant, Coda, Cognos, Computer Associates (CA), Computacenter, Compuware, EMC, Epicor, GeTronics, HP, Hyperion, i2, iSoft, IBM, IFS, Infor, Intentia, Lawson, Legato, Mastek, Manugistics, Microsoft, MidlandHR, NorthgateHR, Oracle, Open Text, PegaSystems, PeopleSoft, Progress, QAD, RightNow Technologies, Sage, Salesforce, SAP, SAS Institute, Serena, Siebel, SSA Global, Sterling Commerce, Sun Microsystems, Sword Ciboodle, Sybase, Symantec, Syspro, TIBCO Software, and Veritas.