Executive Leadership Exchange
For Qualified Attendees
The Executive Leadership Exchange (ELE) is an executive programme for up to 75 qualified senior customer experience and marketing executives. The programme will expand on the Forrester thought leadership presented at the keynotes of the conference and create a private senior executive network. A facilitated networking session will be offered that targets best practices aligned to executive priorities.   
ELE is an invite-only program. To be approved to attend, applicants must be the senior-most customer experience or marketing leader from their organization, not reporting into any higher customer or marketing executive. Attendees who may meet these qualifications will be invited to join the ELE experience.
Please contact events@forrester.com with any questions.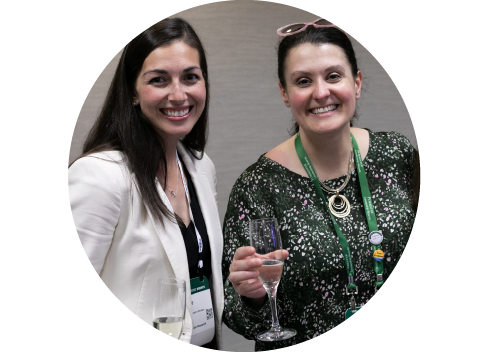 Exclusive Agenda
Recommended Executive Agenda
Take Forrester's guidance on which sessions to attend as a marketing or sales leader from the entire conference.
Private Executive Sessions
Attend private sessions featuring exclusive-panels and presentations from Forrester analysts.
Detailed agenda coming soon.
Analyst Access
Priority Analyst 1:1 Booking
Receive priority booking for 1:1 networking and guidance meetings with our best-in-class analysts & experts.
Exclusive Analyst Networking Sessions
Identify challenges and solve problems in small group collaborations with Forrester Experts.
Networking
Private Executive Roundtable
Facilitated by Forrester team members who specialise in leading C-level networking discussions pointed at meaningful outcomes.
Private ELE Networking Lounge
Connect with your peers during the conference at the exclusive sessions and in a private networking lounge in the virtual experience.
Agenda
The Executive Leadership Exchange is held on September 30 – October 1, 2021. All times listed in Central European Summer Time (CEST).
Thursday, September 30
12:05-12:25 pm
Nestle Fireside Chat: Use Innovation To Create Amazing Customer Experiences In Face Of Massive Migration To Digital
Join Nestle USA CMO, Alicia Enciso and Forrester VP and Executive Partner Jen Sanning for an engaging discussion on how Nestle used the pandemic-related massive migration to digital as a catalyst for unprecedented innovation within their business, delivering their brand promise in new, customer-obsessed ways.
Speakers:
Alicia Enciso, Chief Marketing Officer, Nestlé USA
Jen Sanning, VP, CMO Executive Partner, Forrester
1:10-1:30 pm
Paving The Way To Customer Centric Innovation: A HeidelbergCement Group Case Study
When asked in 2015 to help change a traditional and B2B focused company to be more customer centric Judith had her work cut out for her.
In a literally ancient B2B heavy industry as cement, aggregates and ready-mix concrete, CX was for many a fuzzy concept. It was clear, however, to Heidelberg Cement that the construction industry and its customers were starting to change, and that they had to change along to avoid falling into a commodity trap. However, changing a highly complex business that is 150 years old and has decentralized management structures and fragmented architecture doesn't happen overnight.
How then, did Heidelberg Cement accomplish their multi-CX award winning transformation that spans over 40 markets and boasts 2500+ completed CX initiatives? In this session Judith will share with you her experiences and learnings from their journey so far to become a customer centric innovative company.
Speakers:
Judith van Herwaarden, Global Principal Customer Experience, HeidelbergCement
2:00-2:20 pm
Forrester Certification Live: Leading With Customer Obsession
Customer obsession is more than a passion for the customer — it's a way of doing business that requires putting the customer at the centre of every decision throughout the company. Your organisation can't achieve customer obsession unless leaders like you model the right behaviours for employees and create the conditions under which employees can focus on customers. During this session, sample video lessons from Forrester's new Leading With Customer Obsession course and walk away with specific behaviours you can adopt today.
Speakers:
Jenna Wohead, Director, Certification, Forrester
James L. McQuivey, Ph. D., VP, Principal Analyst
Friday, October 1
12:35-1:05 pm
Drop-In Discussion: How Do You Keep CX Momentum Moving With Your Executive Team?
During this session, we invite you to connect with fellow executives and participate in a discussion moderated by Su, Angelina and Sam on how to keep CX momentum moving with your executive team.
Have you created a steering committee? Are you revisiting committee membership / mission / cadence?
How are executives supporting your CX transformation?
Speakers:
Su Doyle, CX Exec Partner & Sr Analyst, Forrester
Angelina Gennis, Senior Analyst, Forrester
Sam Karpinski, Researcher, Forrester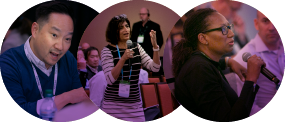 Diversity & Inclusion are part of the fabric of Forrester's culture. We are excited to share that this year's programme includes sessions dedicated to a number of important areas of focus as it relates to Diversity & Inclusion. The below highlights sessions which are available to attendees during the programme, with more to be added!
How To Create A Strategy For Diversity, Equity, And Inclusion (DEI)
DEI is a key issue for both consumers and employees. Unfortunately, too many companies take an ad hoc approach that hurts the brand with both groups. During this session, we'll use a DEI-specific version of Forrester's Values-Based Experience Framework to explore the nine possible strategies that companies can have for DEI and decide which one is best for your business.
Speakers:
Rick Parrish, VP, Principal Analyst, Forrester
A New Society Has Arrived. Is Your Firm Ready To Embrace It?
The conversation about race and gender and the imperative for fairness and equality has reached a crescendo. Companies face a new urgency to address these social vectors head-on in the way they do business. To get it right, firms must move beyond knee-jerk action to systemic change. In this session, we will explore the challenges ahead and outline a framework to rethink stakeholder relationships – employees, partners, customers, and the community – in light of the new social reality.
Speakers:
Dipanjan Chatterjee, Vice President, Principal Analyst, Forrester
Why And How To Design Inclusive Experiences
Creating inclusive experiences is good for business, customers, and employees. It helps you reach new markets, reduce legal risk, prove your company is serious about diversity, equity, and inclusion (DEI), and more. But most companies take a narrow approach to design, so they miss out on these benefits. This session will present data demonstrating the benefits of inclusive design and then lay out five case studies demonstrating how to augment your experience design practice for inclusion.
Speakers:
Gina Bhawalkar, Principal Analyst, Forrester
The Value Propositions Of Diversity, Equity, And Inclusion In Tech
Technology can innovate and shape our lives in magnificent ways. Diversity, Equity, and Inclusion can contribute to that innovation in new and exciting ways. Join Jordan Mitchell and Forrester's Katy Tynan to discuss how finding the value proposition of DEI within your functions can revolutionize results.
Speakers:
Jordan Mitchell, Global DEI Engagement Partner, Sprout Social
Katy Tynan, Principal Analyst, Forrester
CX Certification accelerates your team's ability to align and execute on your strategic CX initiatives and CX EMEA is the best place to experience what Certification programmes have to offer for both individuals and teams. Attend a facilitated video lesson from a CX Certification course, explore the course experience in our online learning platform, and join the discussion during live peer networking sessions. Learn more about Certification here.