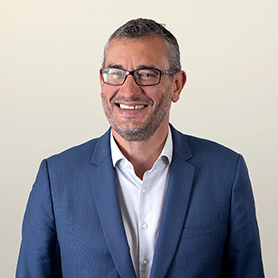 Thomas Husson
Vice President, Principal Analyst
Thomas is a vice president and principal analyst serving chief marketing officers. Thomas helps firms reduce the gap between brand, customer, and employee experiences. He focuses on the importance of culture, sustainability, and values in transforming organizations and localizing go-to-market strategies. His research also covers the mobile revolution and the disruptive role of technology in bridging the digital and physical worlds.
Thomas has spoken at numerous events around the world, including Mobile World Congress, Mobile Convention Amsterdam, DMEXCO, and Web Summit, and he is regularly quoted in leading media outlets, such as The New York Times, The Wall Street Journal, Reuters, Les Echos, and Le Monde.
He has worked with clients from nearly every industry — including consumer goods, luxury, travel, retail, and financial services — to advise and guide the development of their marketing, customer experience (CX), and digital strategies. He also leads the Forrester Paris office.