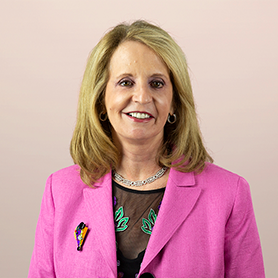 Sheryl Pattek
VP, Executive Partner
Sheryl serves as Forrester's CMO executive partner, working with CMOs, senior-level marketing executives, and their teams to advance their major initiatives, with a special focus on creating customer-obsessed strategies that drive business growth. As a strategic advisor, she plays the role of "on-call expert," providing her clients with an objective, external viewpoint to tackle their toughest challenges and capitalize on market opportunities as quickly as possible.
Sheryl works across all of Forrester, bringing research, advisory, consulting, events, and data services together with her marketing expertise to provide the insights CMOs need to successfully navigate and win in the age of the customer. Key challenge areas she helps CMOs confront include developing and implementing a customer-obsessed operating model; driving digital transformation and innovation; and constructing go-to-market digital and offline strategies based on customer insights.
Sheryl has been named "CMO Whisperer" and "One of 18 People in Marketing You May Not Know . . . but Should," as well as "one of the thirty most influential women in marketing technology." She is also a recipient of a PRTech Award honoring leading minds of PR, marketing, technology, and media. She is a well-regarded speaker and moderator at venues including Forbes CMO Summit, Ad Age MarTec, The CMO Club, CMO Exchange, Argyle CMO, Direct Marketing Association, Dell World, and Marketing Operations Executive Summit.