Business Technographics provides:
Business data insights on technology adoption, areas of investment, and purchasing inhibitors, so you can identify potential new market opportunities.
Understanding of your buyers' challenges, priorities, and behaviors, so you can design optimal product positioning, messaging, and content to resonate.
Buyer purchase journey insights allow you to design the right marketing mix to reach your customers and improve time-to-close.
Unique opportunities to provide custom business data for your needs, drawing from our primary research and Business Technographics data.
Leverage Tailored Insights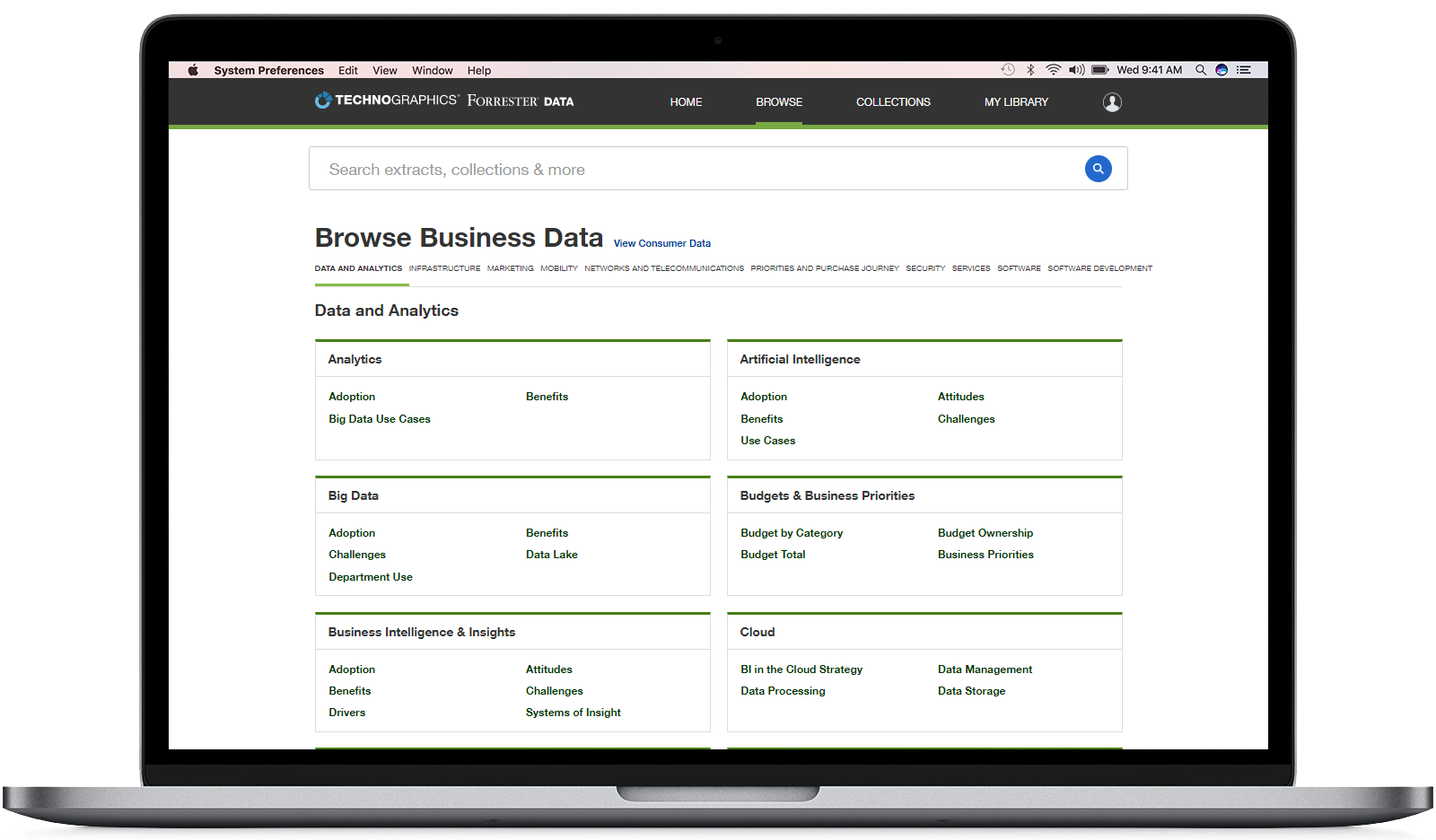 Business Technographics is customized to data about your buyers. Our Data Insights team will help you examine and analyze your buyers' attitudes and behaviors, technology adoption, and purchase journeys. Enjoy an interactive experience in our streamlined digital platform.
Request a Business Technographics demo
Thank you for contacting us. A Forrester representative will be in touch with you soon to schedule a demo of the Business Technographics Digital Platform.
In the meantime please subscribe to our insights or give us a call:
+44 (0) 2073 237741 (Europe)
+1 615-395-3401 (United States)
+65 6426 7006 (Asia)