Gain Objective Advice For Growth
Move Faster Than The Pace Of Change
Stay ahead of changing customer and market dynamics with insights, advice, and strategic direction.
Grow Through Buyer Knowledge
Drive more business by better understanding target buyers and their top challenges.
Differentiate Offerings
Identify key opportunities to impact the market by learning more about competitors and how to best differentiate.
Forrester is one of the most influential research and advisory firms in the world. We help leaders across technology, marketing, customer experience (CX), product, and sales functions use customer obsession to accelerate growth. Our clients are your clients, so we have the unique ability to show you how your buyer sees you.
Our insights are grounded in annual surveys of more than 675,000 consumers, business leaders, and technology leaders worldwide; rigorous and objective research methodologies, including Forrester Wave™ evaluations; and the shared wisdom of our clients. View our Planned Research to see what our analysts are covering next.
Among the Fortune 500, we work with:
9 of the top 10 banking companies
9 of the top 10 insurance companies
3 of the top 5 retail companies
9 of the top 10 software and IT companies
The top 4 wealth management companies
The top 4 healthcare companies
The top 5 life sciences companies
The top 2 mail, package, and freight delivery companies
The top 2 advertising and marketing agencies
4 of the top 5 telecommunications companies
Kontent.ai
Make Bold Moves Through Data-Driven Insights
Learn how partnering with Forrester helps the content platform provider validate crucial decisions and build a foundation for growth.
What's Included In Forrester Market Insights
The Forrester Market Insights service provides a holistic perspective on buyers and the competitive landscape. It provides objective advice to see your company as your buyers see you and includes:
Bold
Vision
Stay ahead of changing customer and market dynamics and plan for the future with leading research. You'll get customer obsession research, customer insights, trends and predictions, market forecasts, technology and service provider landscapes, and more.
Deep Buyer And Competitive Insights
Uncover opportunities to strengthen your roadmap based on what your buyers want and where your competitors are weak. You'll have access to all Forrester Wave™ evaluations, Forrester's unique perspective for technology, CX, marketing, sales, and product functions, 95+ buyer priorities, and Forrester inquiry topic snapshots.
Tools For
Growth
Put winning strategies in place and build lasting skills with objective advice and proven approaches. Use inquiry sessions, analyst relations research and frameworks, analyst-led webinars, events, and an exclusive Crafting Analyst Relations certification course.
The service delivers deep insights on four distinct buyers and markets. Select one or more relevant markets to get an in-depth view of your target audiences.
Understand the mindset and operational approach for buyers such as chief technology officers, chief information officers, technology executives, enterprise architects, application development, information security officers, and more. Gain access to the same in-depth research your target buyers are reading.
Go deep into preferences for B2B marketing buyers such as chief marketing officers​, B2B marketing executives​, and leaders for functions including brand and communications, marketing operations​, demand and account-based marketing, portfolio marketing, ​product marketing,​ partner ecosystem marketing, channel marketing, and more. Identify a vision for different functions, understand their priorities, and see how they work together.
Speak the language that connects with top sellers. Plug into the research that drives chief sales officers, chief revenue officers​, leaders for sales operations, sales enablement, and channel sales. Know the metrics they care about and where your service fits in their workflows.
Establish your credibility with buyers such as chief digital officers​, leaders for digital experience, UI/UX, customer experience​, and customer advocacy. Understand their approach and build on their methodologies to connect with how they lead their teams.
Connect With Analyst Relations Peers
Membership in the Analyst Relations Council includes access to Forrester Market Insights.
Forrester Decisions + Forrester Market Insights
Adding Forrester Market Insights to the Forrester Decisions service for your function creates a powerful combination. The strategic frameworks and hands-on guidance of Forrester Decisions helps you shape strategy, apply best practice research, and execute on priorities to achieve results. There are Forrester Decisions services available for leaders across the organization, including technology, CX, marketing, sales, and product.
With this powerful combination, you are well positioned to drive growth in your competitive market and get there faster.
Support For Leaders And Team Members
Leader
Understand where the market is headed, why, and how to get ahead. Hear the latest research findings and ask questions about trends in context.
Team
Support an outside-in perspective and use a common set of facts and forecasts to set tactical plans.
Emerging Growth Leader
Take advantage of streamlined analyst engagement with full-service access to support the unique needs of start-up organizations.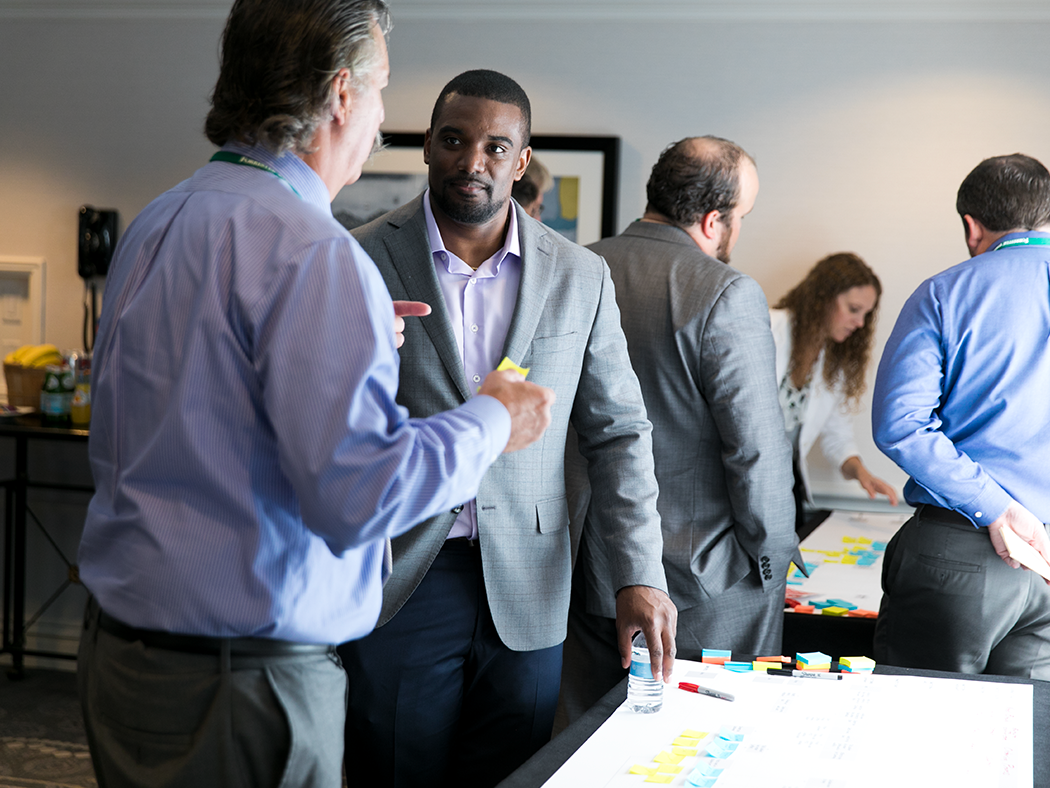 Maximize Your Relationship
Accelerate the value of your relationship with Forrester by supplementing your Forrester Market Insights subscription with additional opportunities.
Analyst Relations Council: Join an exclusive global community of analyst relations leaders to discuss timely, peer-driven topics and share best practices.
Research Reprints: License a Forrester published report for demand generation or awareness campaigns.
Content Marketing: Activate Forrester content, custom thought leadership, and Total Economic Impact™ (TEI) studies to stand out in a busy market.
Consulting: Gather your team to jump-start a project, execute on a transformational strategy, or anything in between with a Forrester analyst.
Speak To A Forrester Expert
Thanks, we will be in touch soon. In the meantime please read our latest insights or give us a call:
+44 (0) 2073 237741 (Europe)
+1 615-395-3401 (United States)
+65 6426 7006 (Asia)