Marketing leaders today must consider how to achieve the maximum financial, social, and environmental value for the company. This remit requires a deeper understanding of customer experience and how it intersects with the brand experience. We understand the challenges you face as you explore innovative ways of distinguishing your brand and cementing customer loyalty, including:
Competing against nontraditional entrants in an increasingly complex landscape.
Reluctancy of the business to inject key customer insights into strategy.
Securing budgets and demonstrating the value of marketing across the organization.
Balancing quick wins against long-term ROI.
Keeping pace with changing customer behaviors, including waning loyalty and technology demands.
How Forrester Helps You Drive Business Results
Forrester empowers B2C marketing executives to establish the marketing function as an indispensable business driver, leading the intersection of customer and brand experience and innovating new ways of securing long-term value and growth.
Bold Solutions Built For You
Gain access to research, expertise, and guidance from Forrester so that you can anticipate what's ahead and shorten the distance between bold vision and superior impact.
Forrester Decisions for B2C Marketing Executives

This service was built for you. We provide tools and frameworks to help you tackle your priorities and offer hands-on guidance from our experts so you can apply research within your organization and accelerate impact. Learn more.

Consulting

Forrester Consulting gives you the flexibility to do the work yourself or request help from experts. Our options range from quick half-day workshop sessions that help your team jump-start its work with Forrester to fully customized long-term transformation initiatives. Learn more.

Events

CX Forums on three continents provide customer-minded marketing executives and business leaders with insights, energy, and access to the latest research and thinking from Forrester. See CX Forum dates for your region. See CX Forum dates for your region.
Blog
In its current state, the metaverse is prime (virtual) real-estate for brands looking to make press headlines, test and learn, and reach a subset of the Gen Z audience. Brands that expect a revenue-based ROI from their metaverse custom media buys will be sorely disappointed.
Read More
Blog
L'expérience client est la priorité stratégique des dirigeants marketing. C'est moins vrai en France (45% des décideurs) qu'en moyenne dans les autres pays (61%). Les derniers résultats (Septembre 2021) de notre baromètre de l'expérience client (CX Index) montrent que -dans l'ensemble- la perception de la qualité de l'expérience client est inférieure en France par rapport […]
En savoir plus
Blog
Insulation. Plumbing. Circuit boards. Marketing resource management (MRM) tools. All things that aren't front and center but are critical for daily operations. MRM tools are the marketing engine that make your marketing department go. Resource planning and performance management in the key areas of money, people, content, and brand facilitate agile marketing across channels — critical […]
Read More
Meet A Few Of Our B2C Marketing Analysts
How To Build Your Customer Obsession Strategy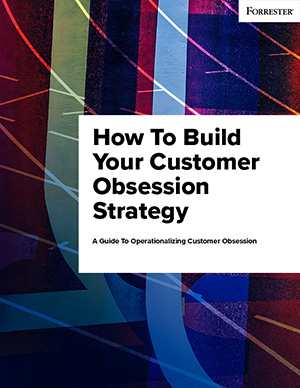 Customer obsession helps brands win, serve, and retain customers more effectively, even in a tumultuous market environment, but it's one thing to understand the concept of customer obsession — and another to operationalize it. Learn the basics of how to build your customer obsession strategy with Forrester.
Thank You