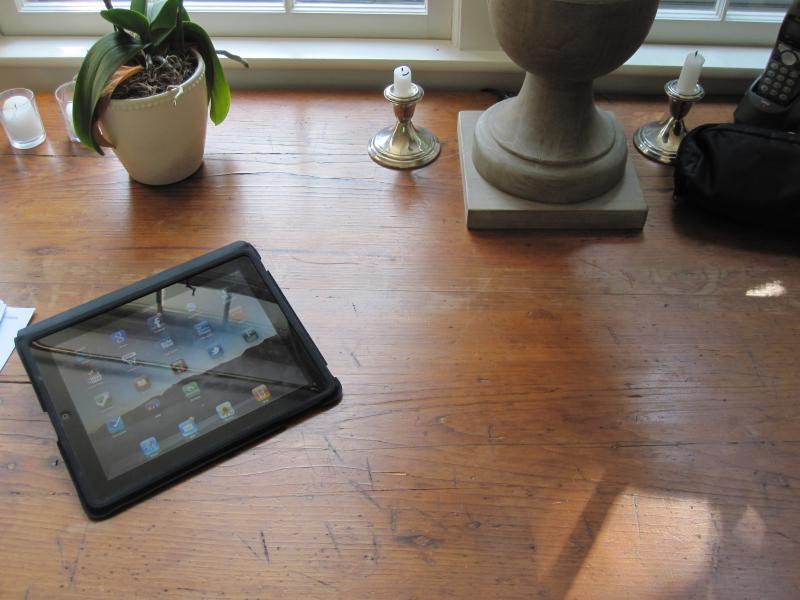 Back in April I voiced doubts about the iPad because I couldn't figure out where it was going to live. This led me to agree with Forrester's assessment that Apple would only sell three million iPads in calendar 2010.
Obviously, we got the shipment forecast wrong — it looks like Apple is on track to deliver between seven to ten million iPads this year. People may have come to the same conclusion I did — the iPad is an important executive tool, differentiated from the PC and the smartphone.
The iPad is my meeting aid. Board sessions, client visits, or internal operational reviews invariably turn to digital — the iPad gives me access to that world. Someone refers to a client — I can quickly look at their Web site. There's a guy sitting next to me from Goldman Sachs — I quietly look him up on Wikipedia and remember that we met 10 years ago (and that he's running Carly Fiorina's campaign in California).  A client brags about his company's iPhone app — I can quickly scan it.
Phones and PCs don't perform well in this role. The phone's screen is too small — and its presence signals that you aren't paying attention, you are rudely checking email. PCs don't work in meetings because the screen acts as a barrier between you and other participants. Using a PC in a meeting subtly lowers your status — you devolve from thinker to clerk typist when you swing that screen open.
Business depends on digital. The iPad gives me an omnipresent window into that digital world. I couldn't work without it.
Categories