Apple Versus Nokia: The Primacy Of Design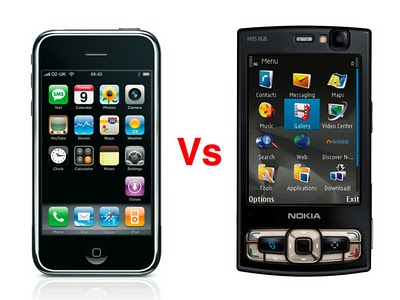 If you're a typical CEO, you probably find design to be somewhat of a mystery. In a thoughtful moment, you may have pondered whether there is a quantifiable return on the design of your products.
Here's one case where design has massively inverted the economics of a business.
Nokia and Apple reported Q2 earnings two weeks ago.
Apple offers two phone models. In the second quarter, the company sold 8.75 million iPhones for $5.3 billion in revenue. Forrester conservatively estimates that Apple's net profit in the phone business was $1.1 billion, for a net margin of approximately 21%.
Nokia offers over 86 different models of cell phones globally. The company sold 111 million phones in Q2 for revenue of $8.8 billion. We estimate its net profit in the phone business to be $286 million, for a net margin of 3%.
How can this be? You can point to Apple's stranglehold of AT&T, or its retail stores, or its formidable brand. But all of those advantages are muted without one essential element:  design. Of hardware, of experience, of software, of subtlety.
Categories