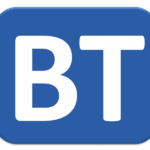 IT at Forrester is now called Business Technology (BT). The head of BT is the Chief Business Technology Officer (CBTO). Farewell to IT and the CIO.
Big deal — a few words changed. But did it make a difference?
Yes — in four simple ways.
1) The job search. In the CBTO job search, we got better candidates than expected. Why? They loved the new title and the focus on business, not just tech. We got high level applicants because CBTO was aspirational.
2) Business focus. We viewed CBTO candidates through a new lens, pushing us to hire high. We were looking for people who had worked to increase revenue, profit, and market share of companies. We wanted someone who understood that a CBTO doesn't serve the business — they are the business.
3) Regime change. Once the CBTO was hired, he was able to launch a new regime — IT is dead, now it's time for BT. This enabled him to set new goals for the technology team, redefine the relationship between technology and business, and re-invigorate the people who work in technology at Forrester.
4) A new yardstick. It introduced new standards for technology. Old IT was about uptime. BT is about: agility, speed, being bullet-proof, customer-centricity, and business-centricity.
Our research has shown that CEOs do not trust their CIOs to innovate or build business process. My direct experience is that changing one letter from "I" to "B" is a good start toward building that trust. Words do matter. Try it.
Categories