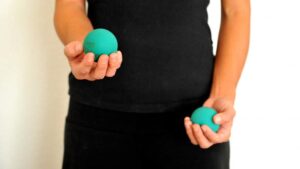 In addition to managing the IT agendas of their companies, CIOs must build a second agenda of Business Technology (systems, technology, and processes to win, serve, and retain customers). The IT agenda focuses internally on supply chains, financial systems, and administrative technology. These are all critical — most corporations would stop in minutes without IT. But as empowered and digital customers demand more, BT will emerge to concentrate on technologies — CRM, systems of engagement, customer apps, customer insight, digital customer service as examples — that will enhance customer experience.
Forrester does not believe that a Chief Digital Officer will arrive on a white horse to run BT, and we also do not agree with the trendy assertion that marketing is going to be in charge of all customer technology. Because of the close synergy between the IT and BT agendas, we believe that the CIO and his or her staff must adroitly manage both. And as unnatural as it might seem in many organizations, the CIO must execute on the BT agenda in concert with the CMO and business unit leaders. A go-it-alone approach will create havoc and unhappy customers.
If you are a CIO and the prospect of managing BT feels daunting, don't panic — it's still early. I recently gave a speech to 500 CIOs from the Benelux countries. When I asked the question "Do you think you should be driving BT?" almost all the hands in the room went up. But when I asked a second question "Are you ready to build the BT agenda?" only 20% said "yes." This voyage is just beginning.
But it is time to get moving. I was recently with the CIO of a large NY investment bank. Here's how he saw the picture: "The IT agenda is under massive cost pressure here at the bank — that's why we are pushing into the cloud and turning to virtualization. But I have almost unlimited money for the BT agenda. That's happening because our CEO is terrified of losing customers."
It's time for CIOs to juggle the two balls — to prove that they can mobilize their teams to build the BT agenda (in collaboration with the CMO) while expertly running IT at the same time. If the CIO doesn't drive BT, someone else will. Badly.
What do you think the CIO's number one challenge will be when it comes the the BT agenda? Comment back — I'd love to get your thoughts.
Categories