Forrester's Government Offerings
Research
Forrester's Age of The Customer Research helps government leaders anticipate the future, lead change, and advance their organization to catch up with evolved citizen expectations. Packed with insights, Forrester's research helps you build a vision and strategy to address urgent issues, such as modernizing your data infrastructure, strengthening cybersecurity, and improving customer experience (CX) across all government touchpoints.
Forrester's Age of the Customer Research includes:
Playbooks that give you the tools to translate complex strategies into pragmatic, executable steps.
Frameworks and methodologies that bring structure and clarity and help you take the most direct, tested, and proven path to success.
Analyst engagements to translate the power of research into your unique context and need.
Market forecasts to give you a quantitative, data-driven picture of today's market landscape.
Digital experience reviews that highlight best practices for digital and mobile experiences.
Maturity model assessments to gauge your organization's maturity level and identify opportunities for growth.
Forrester's Age of the Customer Research is delivered through written reports, webinars, podcasts, virtual and in-person events, and one-on-one analyst engagements.
Executive Programs
Forrester's Executive Programs combine the power of Forrester's thought leadership with peer-level expertise to help government leaders develop a deep understanding of key challenges, accelerate time-to-impact, and future-proof their agencies' strategies.
With ongoing support from seasoned executive partners, government leaders can get help to build their strategy and plot their course of action with access to relevant research and a range of expert support and resources.
Executive Programs include:
Pairing with an executive who has worked in your field.
Onsite strategy sessions with the executive partner that can be attended by team members.
Access to Forrester's CX, marketing, and technology research.
Time with Forrester analysts to understand how to act on the research.
Participation in Forrester webinars.
An exclusive VIP peer networking opportunity at a Forrester event.
Certification
Forrester offers certification courses backed by decades of expertise and world-class research. Complex content is made accessible through a unique microlearning approach that leverages bite-size learning sessions, helping you absorb the content quickly and put it into practice immediately.
Consulting
Fueled by Forrester's customer-centric research and data, our seasoned experts partner with you to implement modern strategies that align and empower teams to deliver on a shared vision for growth. From vendor selection to content creation and ROI measurement, we apply leading research, frameworks, and best practices to drive meaningful and long-lasting impact faster.
Events
Forrester events are thoughtfully designed and curated experiences that help you grow your vision, improve your strategy, hone your skills, and make valuable connections. We offer a suite of events across the globe to inspire, equip, and embolden government agencies' leaders.
US Public Sector Predictions 2022
Discover how the President's Management Agenda will shape agencies' priorities in 2022.
Featured Government Insights
Forrester's Objectivity
Integrity, objectivity, and rigorous research methodologies are core to our work — our opinions can't be bought.
Blog
Local governments have become frequent targets of cyber attacks, and funding and planning for preventing for more attacks have been left largely to the local level. A new initiative is changing that.
Blog
The Transportation Security Administration's relaxing of rules based on industry feedback is welcome. Yet the days of nonexistent or voluntary cybersecurity regulations for critical infrastructure are ending.
Webinar
Discover three strategies every federal agency should implement on its Zero Trust journey — and the fundamental shifts in architecture these strategies will demand.
Webinar
Hear our predictions for the US public sector in 2022 and how they relate to the new President's Management Agenda and executive order on improving the federal customer experience.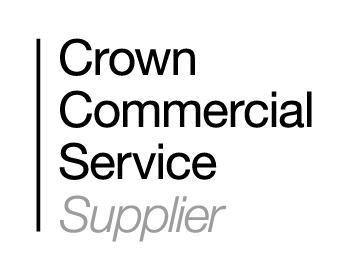 Crown Commercial Service Supplier
Service ID: 667854033282530
Australian Government Frameworks
| | | |
| --- | --- | --- |
| Government | Agency | Panels |
| Federal Government | Digital Transformation Agency | Agile Delivery and Governance; Cyber Security; Strategy and Policy |
| NSW Government | Buy.NSW | ICT Services – SCM 0020; Performance and Management Services – SCM0005; Core&. For Professional Services and Information and Communications Technology, Healthcare Services |
| | Department of Communities and Justice | General & Strategic Consulting; ICT Professional Services |
| Queensland Government | Department of Digital Economy | ICTSS.2005 – ICT Research Services |
| Victorian Government | Healthshare Victoria | Professional Services |
| | Buying For Victoria | Technology Professional and Advisory Services |
| South Australia Goverment | South Australia Tenders & Contracts | Technology Professional and Advisory Services |
| West Australia | Department of Finance | Technology Professional and Advisory Services |
| ACT Government | Procurement ACT | Technology Professional and Advisory Services |
| Northern Territory | Department of Industry, Tourism, and Trade / ICN NT | Technology Professional and Advisory Services |
| New Zealand | Ministry of Business | GETS; Technology Professional and Advisory Services |
Webinar
Accelerate The Digital Future Of Government With A Customer Obsessed Strategy
Learn more about how to accelerate the digital future of government with a customer obsessed strategy in this complimentary on-demand webinar.
How can we help?
Get in touch with a Forrester expert to learn more about our government solutions.
Thanks, we will be in touch soon. In the meantime please subscribe to our insights or give us a call:
+44 (0) 2073 237741 (Europe)
+1 615-395-3401 (United States)
+65 6426 7006 (Asia)