Featuring: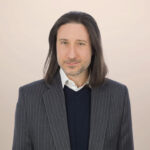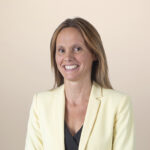 Rick Parrish, VP, Principal Analyst, and Joana van den Brink-Quintanilha, VP, Principal Analyst
Show Notes:
In the future, the fundamental mandate of customer experience (CX) will remain consistent: Drive loyalty and business results using experience. But what customers perceive as a "great experience" is already undergoing radical shifts. CX organizations will need to rethink, reinvent, and reskill. On this week's What It Means, VPs and Principal Analysts Rick Parrish and Joana van den Brink-Quintanilha explore what the next 5–7 years will mean for CX.
Over the past few years, CX has seen stalling progress. That's about to change. CX orgs have been revving their engines, and CEOs are about to wave the checkered flag and begin an exciting time of intense transformation.
This movement forward will happen because of changes in the customer-company dynamic. Customers increasingly expect companies to authentically reflect their values. They will begin to curate their own ecosystems and use personal digital twins (PDTs) to shut out the noise, limiting the number of brands they share information with.
To succeed in these new dynamics, CX organizations need a new set of skills. The introduction of neuroscientific principles will provide insight into how customers make judgements, perceptions, and decisions. AI and automation will allow companies to move faster. And advancements in real-time analytics will stitch together more nuanced and complete customer profiles. To keep these developments customer-centric and maintain the privacy and security of customers, CX organizations will need to develop the means to make informed ethical decisions on a rolling basis.
Get a more in-depth look into these issues and the many complex forces that are quickly reshaping CX.
Categories