Featuring:
Scott Sanchez, Chief Innovation Officer, Nationwide Mutual Insurance Co., and James Staten, Vice President, Principal Analyst, Forrester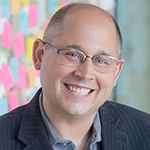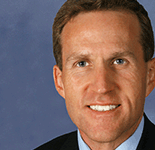 Show Notes:
Incremental change won't help you become a market leader in 2025, but that's how many firms approach innovation. By doing things piecemeal — digitizing existing products, adding capabilities here and there, responding to disruption when needed — companies avoid real, progressive change and limit their potential for the future.
The true challenges, as Scott and James discuss in this episode, revolve around people, data, organizational change, and the customer. These must be tackled head-on and with intent and consideration.
Nationwide is nearing its 100th birthday, but that isn't stopping Scott and his team from nurturing innovation across the company. Scott has been able to capitalize on Nationwide's culture of customer obsession to develop an innovation portfolio — a key strategy for trying something new while also mitigating risk.
Categories