Large Telecoms Offer A Full Menu Of Security Services, But Not Without A Little Indigestion
Guest Post From Researcher Chris Sherman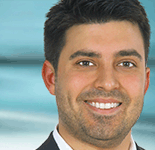 Last month, Ed and I spent a couple days in Paris with Orange's management team for their annual analyst event. Overall I was impressed with Orange's innovation in business service offerings as well as their extensive global reach. Many of the large telecoms (Verizon, AT&T, Sprint, etc.) have had to and very much want to expand their business offerings. The telecoms clearly see platform-as-a-service as the natural extension of their core telecom business. Just selling bandwidth is no longer sufficient for these companies, which is in fact now a commodity business. Orange is no exception. This evolution in the telecom business model has been successful due to the industry's ability to:
Offer endpoint and network security optimization solutions coherent with their existing bandwidth business. With their unique vantage point over the network, the telecoms are ideally placed to deliver "clean pipe" Internet service by stopping outside network threats before they reach their customers' endpoints. For instance, Orange's DDoS protection service can leverage their large global footprint and control over the infrastructure to gather intelligence and exercise defensive measures farther up the stack than most of their non-telecom competitors.
Bundle mobile and endpoint security services with other business offerings for additional savings and simplicity. Telecoms can provide an organization with the means to secure their mobile and endpoint environment, along with other functions such as unified communications management, video services, and of course network connectivity. Bundling these services simplifies billing, management, and problem resolution steps.
Drive standardization and innovation beyond infrastructure. Considering the sheer number of networks and systems managed by the telecom industry, they realize the importance of standardization efforts. For example, Orange's VPN Gallerie uses standardized APIs to seamlessly integrate a customer's internal VPN with all of Orange's cloud services and third-party partners. Their emphasis on standard APIs shows a robust vision that will help Orange grow their service business and distinguish them as a long term viable player.
Telecoms focus on delivering a broad set of business services including security, network optimization, and connectivity services. Competition is clearly at play in the industry. Delivering such a wide footprint is difficult, considering that many of the telecom industry's business offerings are:
Delivered through (and locked into) third-party partnerships. This decreases their flexibility in adapting to new trends or marketplace demands. As an example, Orange offers cloud endpoint management through IBM BigFix. For organizations looking for cutting-edge management and security solutions, many will look elsewhere.
Targeted at a broad market with fewer vertical-specific offerings. It is much more economical for a large telecom to target their offerings to the "middle of the road" market segment, focusing more heavily on the generic security controls that are required by the largest possible customer base. For this reason, telecoms focus less on the specific requirements of certain high-risk market segments and more on the needs of the "everyday" organization. Orange does have some "vertical applications" of opportunity. For example, Orange has one of the most broad-based deployments of utility smart-meters in Europe.
Offered in select geographies. Orange maintains a very strong market presence in the European and associated markets. As a company Orange is moving aggressively into Africa, a growing and clearly overlooked market for computing and telecom services. Africa as a market may be the next Brazil or China, and Orange is betting on this. They also have their eyes on other under-served markets as well in Eastern Europe, Asia, and Latin America.
Orange provides concrete offerings in the security space. They operate in 83 countries and have 8 secure operations centers (SOCs) to serve managed security service customers. Their services will provide good options for a large number of organizations that seek to lighten the load of day-to-day security operations.
On the other hand, organizations with more specialized needs for IT security will likely look elsewhere for delivery options. For global organizations concerned with data sovereignty and privacy law compliance, it is important that their security service provider operates and processes data within multiple geographies. Orange seems to have the correct expansion plans with respect to security services, although they will need to hurry to maintain parity with some of their global competitors who are also racing to become true platform providers.
@ChrisShermanFR
Categories