Game of Models: Master Them All, Rule the World!
Master the eight new SiriusDecisions models being introduced at Summit 2014!
Unless you've been living under a rock, I'm sure you've at least heard of "Game of Thrones," the hit fantasy television series from HBO. Let me draw your attention to an interesting fact about the show: According to the industry blog TorrentFreak, "Game of Thrones" was the most-pirated TV series of 2012 and 2013, and is on a similar pace in it's third season. And HBO doesn't seem to mind. Jeff Bewkes, CEO of HBO's parent company, Time Warner, on a 2013 earnings call, said that the piracy was good for business and that receiving the title of "most-pirated" was "better than an Emmy." Premium subscriptions for HBO, it turns out, are up.
We happen to know a little about this phenomenon here at Sirius ?. Our quintessential demand waterfall has achieved a level of ubiquity within B2B. We credit much the proliferation of this model to the ecosystem of B2B vendors, practitioners, bloggers and the like. Case in point: Two of my recent hires here at Sirius had used a "waterfall" process, including terms such as "MQL," "SAL" and "SQL" at their past employers. But they had no clue that Sirius actually originated the SiriusDecisions Demand Waterfall, as well as these terms. So it's with a tip of the cap to Mr. Bewkes that I, too, say "that's a good thing." The more practitioners who use and, ultimately, master our models, the better.
In addition to revisiting several of our current models, we're introducing eight new models in our ninth "season" at our upcoming Summit. Having seen most of the prototypes (and having worked on a few myself) during the past several weeks, I'm excited by what these could mean for B2B. Sirius's privileged role in the B2B ecosystem of helping bring innovation to market is one we relish and appreciate. And however these eight new models may end up proliferating, I hope they do. And while our motivations are perhaps a bit more altruistic than HBO's, I hope B2B practitioners master them all!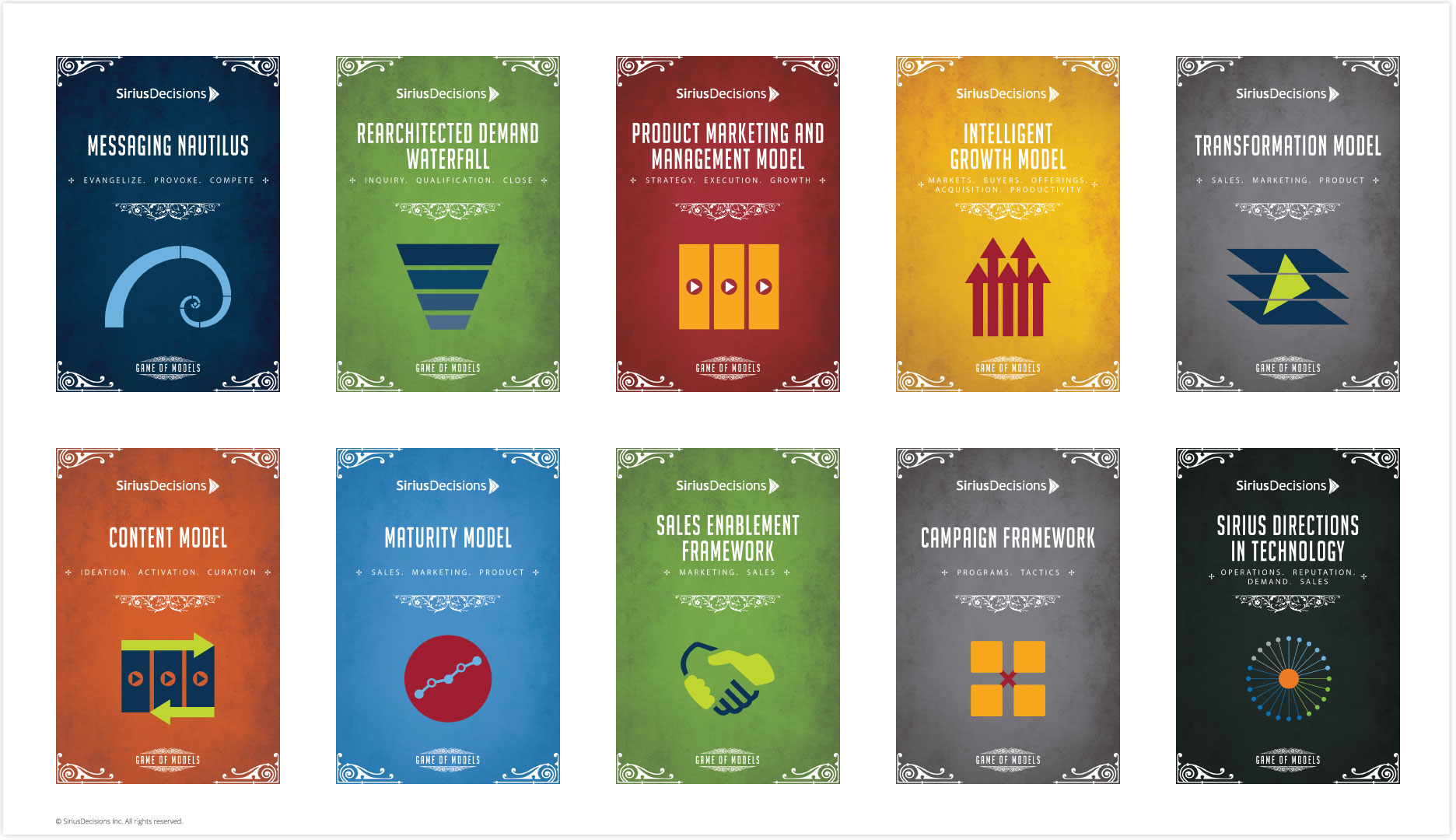 Categories