Is Your Sales Force Future Smart?
Successful innovation is "not just about technology, but the use of technology to enable business"
The inability of B2B sales reps to connect with buyers' business issues is a key sales challenge
Reps need to improve their ability to translate innovation and disruptive technology into unique value for each buyer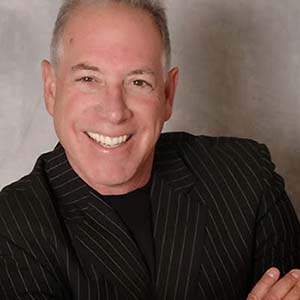 ** Looking for A Personality Test for Your Demand Waterfall? Click here!
We are very excited to have Dr. James Canton, world-renowned futurist as this year's keynote speaker at our upcoming Sales Leadership Exchange in San Diego on February 25 and 26. Dr. Canton will be discussing how the changes we see in today's B2B buyer – who is more knowledgeable and more connected – will continue to accelerate. He will also explain what today's sales leaders need to do to ensure their sales organizations are ready for tomorrow's buyer. Dr. Canton will share insights from his latest book, Future Smart, and discuss the trends and changes that will impact us all – both professionally and personally.
As a futurist, Dr. Canton often discusses the concept of innovation – certainly a topic in the top five "things to do" list for any CEO. Dr. Canton points out that innovation is "not just about technology, but the use of technology to enable business." How many times have we seen amazingly innovative companies produce superior technology – only to fail to demonstrate and message how it will benefit their customers and help them run better businesses – in the misguided belief that the product will sell itself? It's not enough to build a better mousetrap – you need to assume people won't see it as better until you can help them see that it is better.
In a recent study, 71 percent of respondents shared that the inability of reps to connect their offerings to the business issues of their buyers was their number-one sales challenge. This particular challenge has topped our list for a number of years now. If we are to make today's sellers "future smart," we need to address this issue today. As buyers continue on the path of self-serving much of their buying decision via online channels, B2B salespeople will need to improve their ability to take innovation and disruptive technology and translate it into value – value that is unique and specific to each individual buyer. In a typical B2B decision process, every buyer has his or her own point of value. Future smart salespeople will know how to uncover these points of value, develop them and then make the value connection for these buyers. They will, in turn, be turning innovation into value.
We hope you can join SiriusDecisions and Dr. Canton in San Diego for our discussions on the changes coming our way and what it means to be a Future Smart business that's ready to embrace the future!
Categories