Keys to Overcoming Regulatory Hurdles to Creating Demand in Financial Services
Financial services marketers' reluctance to embrace non-traditional marketing channels diminishes their ability to create demand
Audience-centric messaging helps alleviate the lack of establishing suitability in demand creation efforts
Thought leadership is the cornerstone of a best-in-class demand creation strategy in financial services
Regulatory concerns are often cited as the top hurdle for financial services marketers attempting to develop an effective demand creation strategy. Everything from content format, delivery channel and messaging can be subject to regulatory uncertainty, causing marketing leaders to proceed with exceptional caution when rolling out demand creation programs. As a result, financial institutions have often been reluctant to fully engage customers and prospects through social media, email, webinars and other non-traditional means.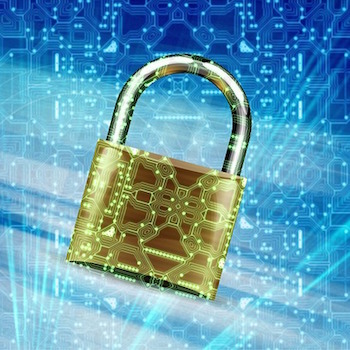 However, best-in-class financial services marketers are effectively deploying demand creation programs that fully utilize new content formats and delivery channels, even in segments of the industry that target high-net-worth clients and have stringent "know your customer" (KYC) requirements before engaging with a prospect. To build a successful demand creation strategy while minimizing regulatory constraints, keep these three essential guidelines in mind:
It's the messaging that matters, not the delivery channel. The delivery channel used for demand creation is not the concern for regulators – the messaging is what matters to them.
Use audience-centric – not product-centric – messaging. Best-in-class marketers (not just in financial services) are embracing the challenge of transitioning messaging from product-centric to audience-centric. Audience-centric messaging can improve the content's ability to resonate with buyers and be better aligned to the entire buyer's journey, while product-centric messaging (touting the features and benefits of the offering) tends to resonate only in the offering evaluation stage of the buyer's journey. For financial services marketers, audience-centric messaging helps alleviate KYC challenges and other suitability assessment challenges associated with messaging to an unknown recipient.
Thought leadership drives demand. SiriusDecisions defines thought leadership as the act or process of exercising knowledge, skills and expertise to change perceptions and increase mindshare across a buying audience or market for a business purpose. In financial services, thought leadership content is the cornerstone of a successful demand creation strategy. Organizations should develop thought leadership not only to differentiate themselves from the competition, but also to deliver value to buyers throughout the buyer's journey. The goal is to engage the buyer by delivering valuable insights and gain the trust of the buyer, rather than ask the buyer to compare the benefits and features of an offering.
While regulatory considerations will always be top of mind for financial services marketers, focusing on audience-centric messaging and thought leadership can help them feel comfortable utilizing non-traditional channels for demand creation. Avoiding these channels is no longer a choice for financial services marketers.
Categories