Marketing Operations: Trending Topics
Defining and effectively measuring marketing influenced pipeline is top of mind for operations practitioners
Developing and executing impactful buyer needs-based campaigns remains an important issue
There continue to be questions on organization structure and alignment between sales and marketing operations
My colleague, Ross Graber, and I recently delivered a SiriusFoundations webcast about marketing operations and measurement and were thrilled to have an extremely engaged audience for the session. (Note: The webcast was recorded, and those interested can access the recording). We addressed the charter and key responsibilities of the marketing operations function, discussed how it provides support across the marketing ecosystem, and outlined the current priorities of marketing operations leaders. Our audience asked multiple questions that reflected current interests in marketing influence measurement, campaign development and alignment with sales operations. Here are a few of the topics that came up: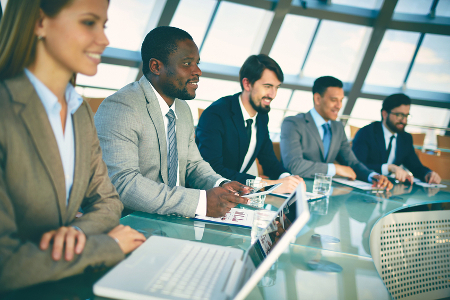 Marketing Influence Measurement
Marketing measurement is always a popular topic, and webcast participants specifically asked how to define marketing-influenced pipeline and what formulas they should use to calculate marketing-influenced opportunities:
SiriusDecisions defines marketing-influenced pipeline as the pipeline value of opportunities where marketing has successfully interacted with members of a buying team to initiate or progress an opportunity during a set time period. In contrast, marketing-sourced pipeline is defined as won pipeline created as the direct result of marketing's identification of a lead/contact for sales.
An opportunity is considered marketing influenced when core influencer groups have responded to a marketing activity in a measurable way, such as by downloading a white paper or participating in an event. Visiting a Web site or clicking on an email link but taking no action should not count as influence, as these activities set the definition bar too low and tend to be discredited by sales. For more information, read the blog post "Marketing Pipeline Metrics: Restoring Balance."
Calculating marketing influence requires two inputs. Input A is the dollar value of 12 months of cumulative sales pipeline data for the time period being reported. Be sure to include only opportunities or sales qualified leads (SQLs) with an associated dollar value and a timeline to close with a create date inside of the 12-month period being measured. Input B is the dollar value of 12 months of cumulative sales pipeline data for opportunities (regardless of whether they were sourced by marketing or sales) that were touched by marketing. Again, use only those that have achieved SQL status. The percentage of marketing-influenced pipeline is derived by dividing the total dollar value of input B by input A.
Campaign Development
Participants were also interested in campaigns and asked for examples of buyer needs-based campaign themes, and clarification of the role that sales operations/enablement teams have in campaign development. Note that SiriusDecisions defines integrated campaigns as campaigns built on themes based on buyer needs that drive an organization's go-to-market strategy for a bounded time period:
Developing buyer needs-based campaign themes isn't easy. Many organizations struggle with this activity and use product messaging or business trends as themes in lieu of directly addressing buyer needs. Creating an effective theme is the result of conducting research (on buying audiences, personas and persona needs) and applying creative thinking to develop the final theme.
We shared the campaign theme developed by Polycom Inc., an ROI Honor winner at SiriusDecisions Summit 2014. Polycom's extensive research into its audience showed that the underlying buyer need for communications equipment was to bridge geographic distance among company employees, customers and partners. This insight became the genesis for the organization's award-winning "Defy Distance" campaign.
Successful campaign development and execution requires participation from all functions of the marketing organization, as well as from sales operations and enablement teams. The sales operations/enablement role in campaigns is to bring knowledge of direct sales and channel enablement requirements, identify and fill enablement content and tactic gaps, and train sales and partners on new campaigns prior to kickoff.
Marketing and Sales Operations Alignment
The final topic that participants raised was on aligning marketing operations and sales operations functions. Attendees asked about the pros and cons of combining the two functions and sought information on best practice areas of alignment for both operations teams:
While sales and marketing operations are the co-owners of the lead management process, they are very different functions and don't have identical responsibilities. Co-ownership tends to work only when both teams are combined into a larger operational function that reports into the COO and has dotted line reporting into the CMO and the CSO; this ensures both sets of organizational needs are met. For more information on this topic, read the blog post "One of These Things is Not Like the Other."
There are four critical areas of marketing and sales operations alignment that SiriusDecisions has identified: planning, lead management, data management and measurement. For an overview on each of these areas, read the blog post "Four Critical Areas of Marketing and Sales Operations Alignment."
As always, we found our client interactions during the webcast to be as educational for us as they were for the participants. Thank you to everyone who attended and who shared their operational questions and feedback!
Categories