Plan the Plan: Five Steps to Build a Better Account-Based Marketing Plan
"The longest journey begins with the first step." This expression is typically used as inspiration for people who face a potentially lengthy process or initiative and are a little uncertain about how to start. When it comes to account planning in account-based marketing (ABM), this can be very good advice.
The trouble with many account planning processes is that their structure can be nebulous, leaving marketers at a loss as to where to begin. This, of course, leads to paralysis as the marketer struggles even to determine how much time to allocate to get the planning process done.
We believe best practices should be applied to the account planning process to set some parameters for the marketers charged with completing these plans. Here is a five-step plan: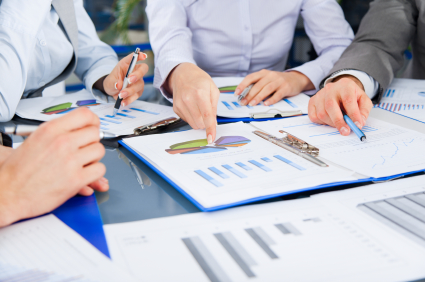 Identify the data sources. Start by outlining all the required sources of information that can provide insights for the account plan. Sources may include sales account plans, competitive information, strategy documents, customer satisfaction data, budget data and partner-supplied data.

Estimate how long it will take. Without this step, planning often stalls because it can seem too daunting a task to even begin. Dividing the process into manageable chunks can make it more achievable. Even if your estimates are imprecise (which is likely, particularly when it's a new process), they will still help you create a benchmark to manage the overall process.

Create a timeline to get the plan done. As with any good project management process, don't leave completion of the plan open-ended. Setting milestone deadlines for each part of the plan will help you hit the due date.

Carve out time for each phase of planning, and book time on your calendar. Allocate time to complete each identified component of the planning process, and be diligent about protecting the time slots. If you will rely on others to contribute along the way, give them appropriate timeframes to get back to you in order to keep the account planning process on track.

Validate with sales. Another common misstep in the account planning process is failing to build in time to review the plan with the sales executive who owns the account. Be sure to schedule time to validate your findings, and allow time to make any necessary adjustments.
The value of a structured approach to ABM planning is that it can be repurposed year after year as marketing teams learn what information is required, where it resides, and how much time they need to complete the process. As the account planning process wraps up, be sure to collect feedback from the marketing team on any challenges encountered and how long the process took. During future planning, busy account-based marketers will appreciate even a rough estimate of how much time it will take.
Categories