Interview With a SiriusStar: Mary Backstrom, PAREXEL
The SiriusStars blog series provides an inside look at how select high-performing clients use SiriusDecisions research and analyst inquiry to increase revenue, meet and exceed goals, and transform their organizations
In this edition we feature Mary Backstrom, vice president of marketing strategy and insights at PAREXEL
We chatted with Mary and discussed what inspires her, her favorite SiriusDecisions models and tips for success she would offer to other healthcare leaders
SiriusStars is an exclusive community of high-performing and highly influential clients selected for their exceptional work leveraging and implementing SiriusDecisions research and advice. The SiriusStars blog series is designed to share the personal and professional world of your B2B peers. In this post, we spoke with Mary Backstrom, vice president of marketing strategy and insights at PAREXEL.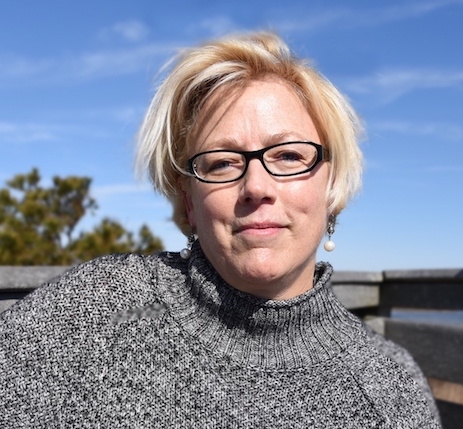 SiriusDecisions: How did you first hear about SiriusDecisions?
Mary: When I started working at PAREXEL about five years ago, I was part of the team that was working on marketing restructuring. I got to know some of the folks at SiriusDecisions and heard about the advisory services and got a seat for the demand creation strategies service.
SD: What differentiates SiriusDecisions from other companies you've worked with?
Mary: In my view it's the B2B focus; other companies say they have B2B, but they disproportionately have a B2C focus.
SD: What's your favorite model/framework so far?
Mary: I obviously like the Product Marketing and Management (PMM) Model. Also, the Campaign Framework is something we implemented about three years ago – it has entered our lexicon and our lingo, and it's how we do things.
When I first got to PAREXEL, all of our campaigns were about creating awareness, even though we did not have an awareness issue. So, with the Campaign Framework, it was more about getting people to think differently about campaigns. Most of our campaigns are very demand creation-based. What I like about SiriusDecisions' frameworks is that they are very thoughtfully developed, but not hard to get – they make sense and are adaptable to our needs. At the end of the day, you have to be able to execute; with SiriusDecisions, there is a really nice balance – you have tools, frameworks and suggested approaches that help you prepare and then execute.
SD: What was it like receiving a Program of the Year award at Summit?
Mary: It was great! I appreciate that PAREXEL won the award and loved having the opportunity to share our journey. I was really shy as a kid and I do get nervous, but I actually enjoy that kind of stuff.
SD: If you weren't a marketer today, what would your dream job be?
Mary: It would be in the area of mergers and acquisitions, managing and planning divestitures. I like to be involved in due diligence, and head up integrations if something's acquired. I used to be the head of an emerging markets commercialization and strategy team; we'd run into some of the strangest problems every day, and had to figure them out and make things work. You really have to think about things differently and innovatively. Those two areas are probably my favorites.
SD: What are some activities you like to do outside of working at PAREXEL?
Mary: I like to draw, read and be outside since I live close to the beach ­– I like looking for sea glass and seashells. I have a friend who is going to show me how to paddleboard this summer.
SD: What inspires you?
Mary: Professionally, I'm inspired through coaching, mentoring and problem-solving – I enjoy navigating complexities. In my personal life, helping and mentoring as well, in addition to the outdoors. I live on a pond and I've become a "faux biologist" in my old age. I've had the opportunity to enjoy a lot of nature and I get a lot of joy out of that.
SD: We have noticed the shift to more of a solution approach in healthcare product management. What are some of the trends you have seen in healthcare marketing in the last couple of years?
Mary: I think for PAREXEL, thought leadership as a concept is something that we have been focused on. With the nature of our work, we conduct clinical trials and related things such as regulatory submissions or health economics on behalf of our clients. Right now, it's all about therapy and medicine development.
SD: What would you recommend to healthcare leaders who are focusing on similar paths to those you have taken, such as a shift to a more consistent process in terms of product innovation and go-to-market?
Mary: I think our biggest drivers have been leveraging marketing maturity models. These have been very useful for determining where we are. The maturity models allow us to be more sophisticated.
Interested in being featured in a future SiriusStars blog post? Email siriusstars@siriusdecisions.com!
Categories