Summit 2014 ABM Program of the Year Spotlight: Ariba
At SiriusDecisions Summit 2014 in Orlando, we recognized six organizations that exemplified best-in-class account-based marketing (ABM) programs. Recipients of our inaugural ABM Program of the Year awards were (in alphabetical order) Adobe, Ariba, CSC, EMC, Oracle and Siemens PLM Software.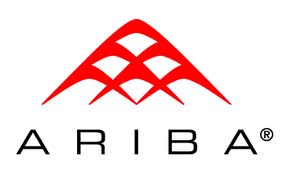 In earlier blog posts, we highlighted why other companies were selected as winners and provided background on the growth of ABM and why this year's inaugural ABM Program of the Year awards are significant. In this post, Ariba is featured.
Background
Ariba, an SAP company, offers a software and information technology services platform that provides companies with collaborative business commerce solutions.
Challenge
Ariba's primary challenge was to determine the most impactful role for the marketing function, given the changing nature of the revenue mix. When evaluating the revenue forecasts for upcoming years, it became clear that a larger percentage of company revenue would be generated from existing customers. Although this information was critical for the company at large, it was particularly important to the marketing team, which had to change the way it supported existing accounts.
Solution
Ariba's marketing refocus centered on customer engagement, which drives adoption and, in turn, drives retention. An analysis helped Ariba determine which activities had been proven to drive engagement: events, ABM campaigns, communications and social media, advocacy, Web resources and customer lifecycle communications. Each of these elements plays a critical role in helping marketing support customer engagement.
Ariba applied these engagement elements to its customer lifecycle framework, then further segmented them into "milestone kits," account-based campaigns and drip campaigns. They plotted these kits and campaigns against the customer lifecycle to gain a better understanding of when each customer should receive each specific engagement element.
Best Practices Exemplified
A customer-centric approach has to be more than a feel-good strategy. You need to develop a real business case about the contributions to the business.
Marketers must work to learn the business at a greater level than they have in the past – it's no longer enough to be a good marketer. You need to obtain a bigger-picture view into the business.
The critical success factor is knowing how and what marketing can contribute at each distinct phase of the customer lifecycle.
Results
Community membership is up 142 percent year over year, due to efforts to drive recruitment and participation.
Average response time to customer support requests is significantly improved in the community vs. traditional support channels.
Ariba has significantly increased engagement with customers who consume or participate in its customer marketing activities. For example, customers who attend an Ariba live event demonstrate transaction volumes that are more than 200 percent higher than customers who don't attend an event.
Congratulations to Lisa Bianco, VP, Cross Cloud Customer Adoption Marketing, along with the entire team at Ariba, for building a customer marketing function that truly drives customer engagement. Clearly, Ariba's marketing team understands the key levers that drive customer engagement and applies customer lifecycle best practices to help support it.
Categories