Summit 2014 Influencer Program of the Year Spotlight: LinkedIn
At the SiriusDecisions Summit 2014, we recognized four of our clients – Lattice, LinkedIn, Polycom and SAP – for the outstanding work they've done in the area of influencer programs. Each of these organizations has a principal strategy for leveraging influencers to drive marketing and sales results. This is the fourth in a series of blog posts that looks at these winning influencer programs and the innovative approaches they employed.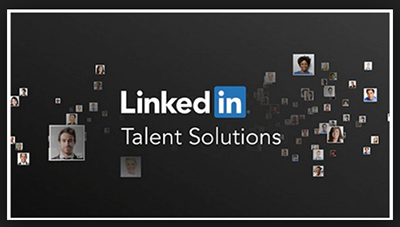 Today, LinkedIn's Talent Solutions business is recognized as a huge success. But a few years ago, some recruiters viewed the company as an unwelcome intruder, democratizing their private book of skilled candidates they'd present to hiring companies.
That's a tough spot for a marketer to be in, but LinkedIn found a way to defuse negative feelings and grow a legion of fans. Here are some of the ways they pulled off this impressive turnaround:
Changing the conversation. The first challenge for LinkedIn was to get talent professionals to see job seekers – and their relationship with them – in a new way. LinkedIn focused its message on "passive candidates" – those potential job candidates who are not actively looking but are open to a conversation if the right opportunity comes along. The company conducted global research to show that passive candidates represented a huge percentage of the overall job-seeking population. This got the attention of recruiters, but LinkedIn needed help to deliver the message that would be accepted.
Building trust through trusted advisors. LinkedIn chose to partner with influencers who were known and trusted by the audience. One of these was Lou Adler, "the father of modern recruiting," who had published several books on recruiting techniques and was a big advocate of the concept of passive candidates. He brought credibility and a folksy charm that helped to win over the audience, and he humanized LinkedIn to a degree.
Driving behavior change through influencers. Once the audience had accepted the idea of passive candidates, it needed to learn how to find them using LinkedIn. For this, LinkedIn called upon Glen Cathey, a lead recruiter for Kforce, who is also known as "the Boolean Black Belt." Cathey's speaking engagements and webinars have proven to be an excellent draw, and he's helped the company's target audience put its newfound knowledge into action.
Making customers the (super) heroes. LinkedIn has used its customer conference, Talent Connect, to recognize customers and identify potential influencers. When LinkedIn finds customers who have a good story to tell (and are good storytellers), they give them additional speaking opportunities. LinkedIn also has special programs and events to recognize its top customer-influencers, such as the "LinkedIn 100" event, where participants receive a dashing LinkedIn cape – befitting their superhero status.
Bringing in dissenting voices. Even after the previous efforts, some independent recruiting bloggers still expressed less-than-glowing opinions about LinkedIn. The LinkedIn team brought a group of these bloggers behind the scenes for one-on-one conversations. In many cases, the tenor of the coverage markedly improved in a relatively short time.
Results
More than 25,000 companies across the globe use LinkedIn to recruit, and many recruiters now see the online network's Talent Solutions as a form of competitive advantage rather than a competitor. LinkedIn has also experienced tremendous benefits as a result of its influencer strategy. Attendance at Talent Connect has grown by more than 400 percent in three years, and more than 20 percent of the company's last touch content marketing bookings are driven by influencers. Finally, LinkedIn has seen a distinct increase in the number of influencers who come to it for engagement – a sure sign that the company turnaround has achieved its goals.
Categories