The Forrester Wave™: Information Archiving Cloud Providers, Q1 2019
(Caleb Ewald contributed to this blog.)
The archiving market may be mature, but it is far from stagnant. In recent years, there has been active consolidation among cloud archiving providers. Smaller vendors have been acquired to inject innovation and modernization to traditional platforms, enabling scalability, enhanced discovery capabilities, and advanced analytics. With businesses constantly adopting new social media tools, messaging means, and collaboration apps, vendors have continued to invest heavily in API connectivity to keep pace with the evolving technology, regulatory, and compliance requirements. The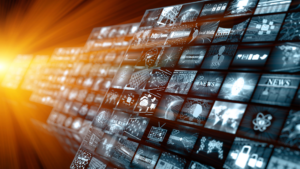 63% of global client security decision makers saying they have implemented, are implementing, or are expanding or upgrading as a service offering for message archiving prove the market is ripe for the latest product offerings.
In Forrester's recently published report, "The Forrester Wave™: Information Archiving Cloud Providers, Q1 2019," we evaluated the nine most significant vendors — AvePoint, Bloomberg, Global Relay, Micro Focus, Microsoft, Mimecast, Proofpoint, Smarsh, and Veritas Technologies — against 30 criteria, which we grouped into three high-level categories: current offering, strategy, and market presence. After researching, analyzing, and scoring each vendor, we identified three Leaders: Global Relay, Smarsh, and Mimecast. Here are a few things that helped them stand out:
Analytics, AI, and machine learning that fast-tracks discovery. Extract insights from communication patterns to proactively detect internal issues or anomalies.
Connectors and integrations for documents, rich media, and new collaborative tools. Innovate to meet demands of customers for new connectors in a flexible, modern digital experience that doesn't risk noncompliance.
Flexible options for data residency to ease compliance with global regulations. Simply allow customers to understand how and where data is processed, stored, shared, and ultimately destroyed.
Go-to-market and support programs that put customer experience first. Provide responsive support and service teams that understand the complex legal and compliance landscapes facing customers. Transparent road maps, timely issue resolution, ease of deployment, and predictable pricing models are all important, too.
Forrester clients can check out the full report here and see where each of the vendors graded out. If you would like to discuss the report or your archiving strategy in greater detail, set up an inquiry.
Categories