The Unfortunate Connection Between Professional Athletes And B2B Sellers
What do B2B sellers and athletes such as Michael Phelps (swimming), Naomi Osaka (tennis), Simone Biles (gymnastics), and Kevin Love (basketball) have in common? They are likely to be feeling the effects of stress and mental health challenges such as anxiety and depression. These athletes are just a few of the professionals who are raising awareness about the impact their mental health has on their ability to perform. As sales leaders, we must consider how employee wellness impacts our ability to hit quarterly and annual revenue targets and decide what we can do about it.
The World Health Organization estimates that lost productivity due to depression and anxiety costs the global economy $1 trillion per year. Forrester's Q3 2020 US Future Of Work Survey showed that high-wellness individuals consistently rate two to three times higher than low-wellness workers in key work attitudes and behaviors. Consider that 86% of workers who rated themselves high in terms of wellness also indicated that "most days I am very productive at work." Compare this to survey respondents who rated their wellness as low; only 44% said they were very productive.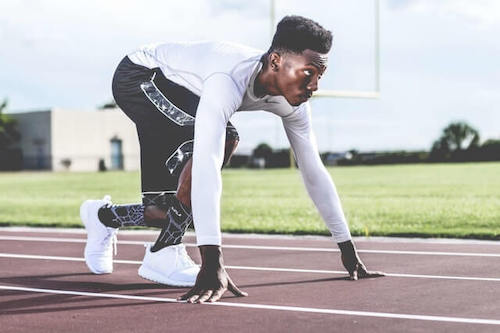 Sellers and other customer-facing roles are just as likely to lose productivity because of mental health issues as other employees. In the Forrester Report "Take Employee Wellness Beyond Benefits," Jonathan Roberts and James McQuivey identified eight components of employee wellness: physical, emotional, psychological, social, occupational, spatial, financial, and spiritual.
Consider how to boost seller wellness through these dimensions:
Psychological wellness. This is fostered by recognizing creative ability and enabling employees to find ways to expand their knowledge and skills. Forrester's 2020 Sales And Customer-Facing Roles Survey indicates that in-field observation and on-the-job informal learning are preferred by high-performing customer-facing roles. We recommend including these interactive, collaborative training delivery methods in your stable of training programs, which should foster teaming, collaboration, and connectedness and help to improve psychological wellness.
Social wellness. This is described as developing a sense of connection and belonging as well as a well-developed support system. For all sellers, but particularly those who used to work in an office but are now remote, consider how to foster a sense of connectedness and belonging. Yes, Zoom happy hours helped, but sellers need mentors and peers they trust. Consider buddy programs, one-to-one meet-ups, and other programs that put emphasis on creating connections between sellers. One company we talked with provides coffee for their meetups via DoorDash and similar delivery programs so that participants know the company is supporting their time together.
Occupational wellness. This is described as personal satisfaction and enrichment from one's work. Sales managers should take time during one-on-ones to find out how satisfied sellers are with their performance. As sales leaders, we tend to think that sellers are only motivated by money, but by paying attention to other motivators, we can help foster a sense of accomplishment. Occupational wellness may improve when a sales manager identifies and appreciates that the seller was finally able to connect with a difficult buyer, or the seller solved a billing problem for a client. Managers should foster gratitude for the things sellers accomplish beyond winning the deal.
Spatial wellness. This is described as good health through stimulating physical and digital spaces. The day my husband finished painting the "Nancy room" my favorite blue and I moved into my multi-windowed new office at home was the day I was truly happy to go to work. Obviously, companies cannot go to a salesperson's home to paint the walls, but managers should encourage their employees to find their own workspace. They can provide funds to support things like noise-canceling headsets, ergonomic chairs, or physical screens to separate bedroom and desk. Each seller may have a different need, but having a conversation about what could be done to make the physical environment more productive may be a godsend to a seller who is balancing a laptop on the bed and sitting on the floor.
Financial wellness. This is described as satisfaction with current and future financial situations. Sellers, whose income is dependent on their selling success, get anxious when market conditions threaten their ability to earn their keep. Managers must talk with sellers and strategize how to achieve success when economic conditions change, as well as reassess compensation programs and/or territory assignments. For example, when the pandemic hit hospitality particularly hard, reassigning sellers from that industry to one that was producing would have been the right strategic move and would have improved sellers' overall financial wellness.
Understanding the various components of overall employee wellness and taking steps to help maximize wellness for our employees pays dividends in terms of productivity. Employee wellness has serious consequences on productivity. What steps will you take?
Categories