The Forgotten Persona – Chief of Staff
The chief of staff's level of influence is often misunderstood by B2B marketers
The chief of staff decides what is important enough to warrant the attention of the C-level executive
Emerging companies, which tend to be more nimble, have an opportunity to market to this forgotten persona
Say the words "chief of staff," and depending on how well you know the tv show Scandal, the words may conjure images of Cyrus Beene, Elizabeth North or Abby Whelan. If you prefer House of Cards, you might think of Doug Stamper, Remy Danton or Francis Urquhart (if you watch the U.K. version). Or, you might think of the White House chief of staff – the highest ranking employee of the White House – and similar roles and rankings exist in most military organizations, hospitals and enterprises.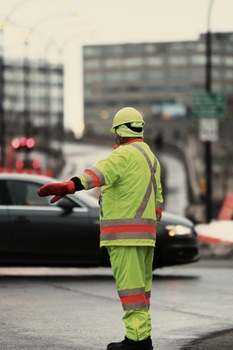 In B2B organizations, whether the title is chief of staff to the CMO or business operations or something similar, the role is highly variable (if it exists at all). It is an essential position tied to a single person. When offered a chief of staff to the CMO position, senior managers or directors typically know they are being primed for a VP of marketing role (corporate or regional). They take on the job knowing their tenure will last around a year and that a predefined exit strategy has to be in place. Transitioning from chief of staff to the next role is challenging and occasionally unsuccessful. So when you define your chief of staff persona profile, demonstrate how you can support that exit strategy and facilitate the next big opportunity with your offering.
What, specifically, does a B2B chief of staff do? Not to oversimplify the importance of C-Level executives, but while they are busy managing the board of directors and the public-facing activities outside the company, the chief of staff is busy running things inside the company. A significant part of the job responsibility focuses on networking and driving strategic initiatives and actions interdepartmentally and cross-functionally.
There isn't a functional team within an organization that the chief of staff does not interact with. When business units are making purchasing decisions and are short on funding, who do you think they go to solve that problem? Chiefs of staff have to be completely accessible, responsive and diligently focused on delivery and execution. "Firefighting" and mediating disputes is also part of the job description. They work behind the scenes to address problems before they are brought to the C-level.
Chief of staff is a highly strategic role that is not intended to be administrative. However, people in this role have to have exceptionally strong analytical and organizational skills, because tracking key performance metrics is crucial. Typically, these metrics include the company's financial performance (e.g. revenue, expenses, net income, cashflow), customer metrics (e.g. customer satisfaction, retention, market share), organizational readiness (e.g. employee satisfaction, turnover) and internal process data (e.g. inventory, orders, resource allocation). Here's a hint for emerging companies, looking with offerings such as analytics, application program interface management, business intelligence, customer intelligence management, file sharing and collaboration and/or project management: This is a persona you will want to target.
The chief of staff is often the forgotten persona because the amount of influence this role wields is misunderstood by some B2B marketers. These individuals act as filters, deciding what is important enough to warrant the attention of the C-level executive. In the context of the five roles a buyer can play in the B2B buying process, the chief of staff may perform at least three roles. Chiefs of staff are champions because they shepherd the buying process. They are influencers because they play a behind-the-scenes advisory role at critical junctures, and because they are so hands-on, they are highly likely to directly interact with the offering. Due to their insights into company strategy and their enormous breadth of reach across multiple organizations, the chief of staff is not a persona you want to forget.
For more marketing best practices, join us at Summit 2016 in Nashville!
Categories