Three Elements of a Sales Intelligence Program
Sales operations must turn disparate sets of data into meaningful insights that drive better decisionmaking
A sales intelligence program is the disciplined collection of data and the application of analysis
Reliable, consistent measurement and reporting are the foundations of a sales intelligence program
A core accountability for sales operations is delivering insights and guidance to sales reps, managers and leaders. While reports and dashboards are a primary deliverable for sales operations, a comprehensive sales intelligence program has three main elements that support better business decisionmaking at all levels of the organization: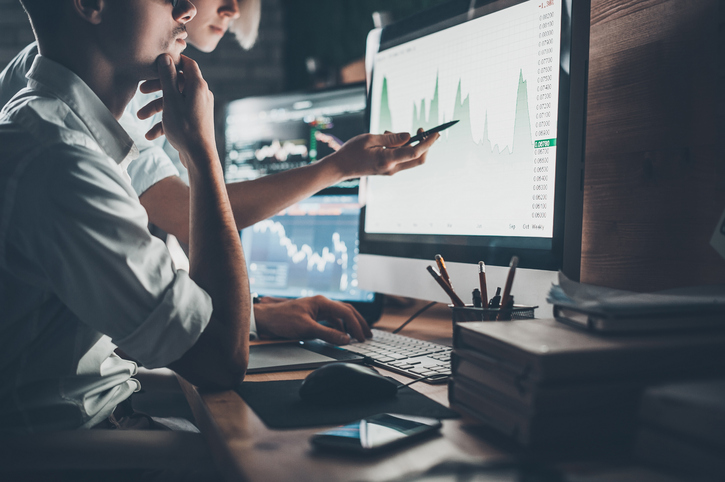 Operational intelligence is focused on generating the KPIs that sales leaders, managers and reps use to manage and track their day-to-day activities, output and progress toward sales goals. Operational intelligence focuses on what is happening and what has happened. Typical operational KPIs include the number of sales calls, sales meetings and opportunities; pipeline-to-quota coverage ratios, performance against plan and forecast, win rates, pipeline velocity, average deal size and other metrics that help monitor sales performance. Operational reporting tends to be routine and requires no little to no explanation for users to consume.
Diagnostic intelligence takes the foundational elements of operational intelligence and layers on analysis, trending and visualization to deliver a more meaningful view of data. Diagnostic intelligence explains the operational results and what is likely to happen in the future. Focused on identifying characteristics, conditions, correlations and trends, diagnostic analysis often involves investigation of historical data, root cause analysis, integration of data from multiple sources, and advanced analytics techniques.
Interpretive sales intelligence leverages diagnostic capabilities to explain the meaning of something, then delivers recommendations and guidance on how to adjust tactics, strategy and plans. Interpretive intelligence can be applied at all levels of the organization, from assisting sales reps with the next-best action that will advance a specific opportunity to improving strategic decisions by sales and business leaders. Interpretive intelligence is often applied to big-picture activities such as assessing each year's go-to-market model, financial plan, quotas and compensation plans.
An effective sales intelligence program allows sales operations to deliver decision-quality analysis, insights and guidance to sales leaders, managers, reps and other functions across the organization. Developing an understanding of end-user requirements is the first step to implementing the right tools and processes to deliver time-critical, relevant, role-based sales intelligence throughout the sales cycle. The next step is to develop a programmatic approach to each type of sales intelligence that includes clarity about what metrics, KPIs, analyses and insights are needed, by whom and how frequently, and what delivery mechanism should be used. Sales operations leaders must also invest in the evolution of the skills and capabilities of the personnel who execute the sales intelligence program.
Join us at TechX in Austin on October 30-November 1 to learn more about the tools, capabilities and deliverables of a sales intelligence comprehensive program!
Categories