Three Ways to Drive Breakthrough Customer Experience
If a customer hasn't participated in user groups/events, what's the likelihood that they will serve as an advocate?
What can you do to create a differentiated post-sale experience and achieve your retention, advocacy and growth goals?
This post shows three ways to drive breakthrough customer experiences
Too many clients tell us that the only time they hear from their vendor or supplier after the initial purchase is when the vendor wants to sell them more stuff or when it's renewal time. Others grumble that when there is outreach from the vendor, the messaging and offers are totally irrelevant.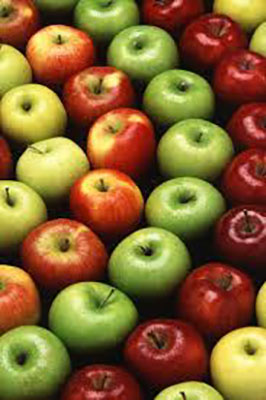 Think about it for a second. If a customer hasn't participated in any user groups/events and you haven't heard from that customer in years, what's the likelihood that they will be willing to serve as an advocate? Similarly, if another customer experienced onboarding challenges with the initial purchase, hasn't installed the last two software updates and consistently provides low customer satisfaction scores, what are the chances that customer will buy your newly released software modules?
With an increased emphasis on customer retention, advocacy and customer growth (cross-sell, upsell), delivering a captivating, useful customer experience right out of the gate is more vital than ever. In SiriusDecisions' recent State of B2B Customer Experience study, 72 percent of respondents said they consider customer experience "absolutely critical" to their overall market position [Tweet this stat]. Yet many organizations are underinvested in this area and, as a consequence, their customer experience still leaves a lot to be desired.
What can you do to create a differentiated post-sale experience that positions your organization to achieve your retention, advocacy and growth goals? Here are three ways to drive breakthrough customer experiences:
Pinpoint customer personas. There are people who buy, and there are people who use. Sometimes they are the same individuals, but often they are not. Either way, the end user of your hardware or software solution should have a different experience than the manager of those end users or the executive sponsor of the initiative that led to the purchase of your solutions. Don't overcomplicate this. Focus on the few personas who are most relevant to the post-sale experience – their content/asset needs, interaction preferences and where they go for information.
Define the customer lifecycle and needs at each stage. Similar to the buyer's journey, the post-sale experience is made up of distinct phases during which customers have different needs that must be addressed by the vendor. Don't get wrapped around the axle trying to perfectly define dozens of distinct lifecycle stages. Instead, start with the four phases that SiriusDecisions has defined, with each phase labeled based on what the company does as well as what the customer does: Deliver/Initiate, Develop/Participate, Retain/Actualize and Grow/Advocate. What are the main needs of each persona at each stage? This should be your beacon to determine how to engage.
Categorize opportunities to leverage, adapt and build. Let's face it – some elements of the current customer experience (billing, for example) don't necessarily need to change for different customers; they can be leveraged as is. However, many more types of engagement should be adapted (or built, if no current capability exists) to meet the needs of different customer roles at various stages of their post-sale journey. For example, companies focusing on new markets (e.g. geographies, verticals) must ensure that all elements of post-sale content, support and marketing nurture messaging consistently meet language, syntax and vernacular requirements. Similarly, the post-sale onboarding for a brand-new customer should be different than for a returning customer who has some experience with your organization.
These building blocks will enable you to better understand your customers, their needs and your start and end points for the customer experience. Build simple customer journey maps to design the differentiation needed. This will allow you to create highly engaged longer-term customers who will deliver higher lifetime value.
Categories